Training with Our CEO
Our latest team members had the chance to study and train with our CEO, Mr. Morimoto the other day!
It was just for fitting the grille guard on the Hilux Surf 215, but it was an invaluable experience to have a patient and kind teacher. One who owns this place too!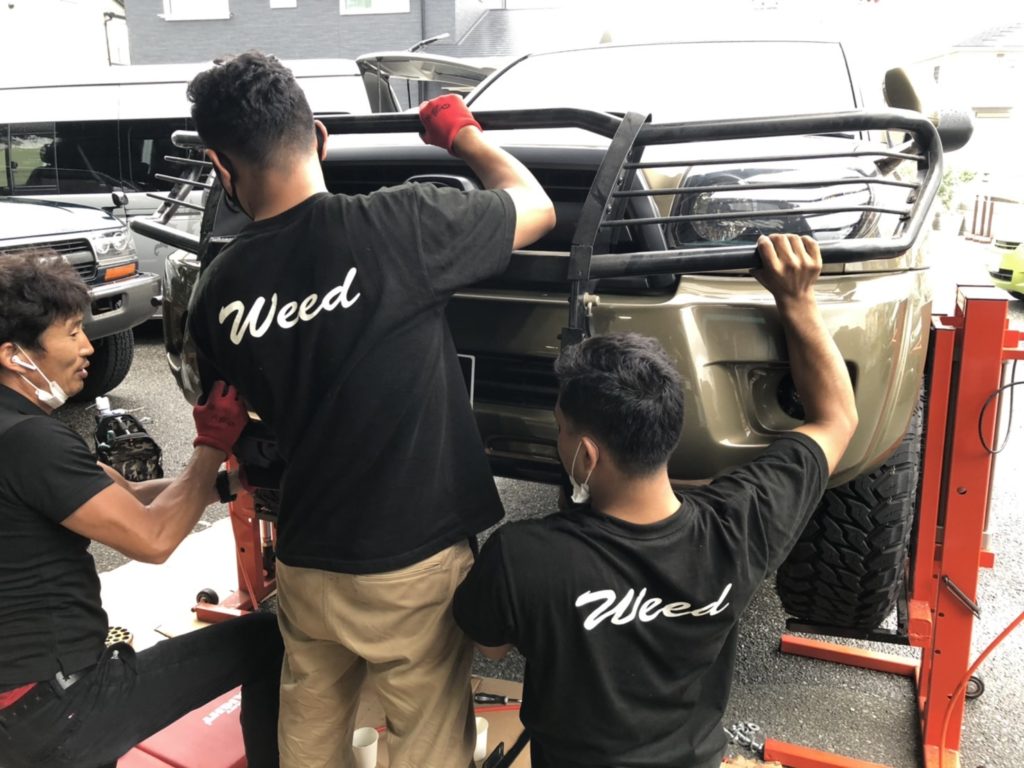 Our team members, Santosh and Tilak, are very attentive to what Mr. Morimoto is teaching them.
Making careful adjustments and the necessary steps to firmly secure the grille guard in place, Santosh and Tilak learned how to fit the grille guard on the Surf. They may be new to this now, but judging from how attentive they are, they will become good mechanics in no time at all.