Popular Black Beauty
Take a look at the Jimny Sierra! Not only that, but in this sleek out fit! This out fit is the Jimny Sierra Black Bison Edition.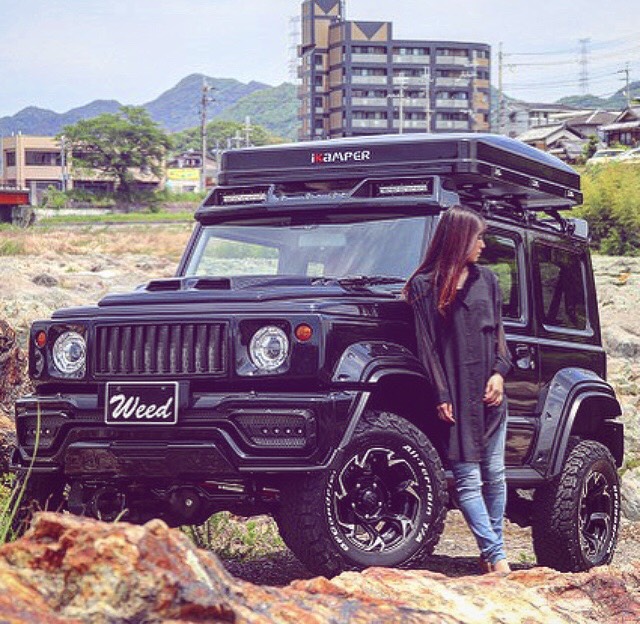 We've had several customers come in from other prefectures just to see this rig in person. The roof top tent shown is from a different maker called iKamper (more information on the iKamper below).
The Jimny Sierra Sports Line Black Bison Edition includes:
Front Bumper Spoiler
Rear Bumer Spoiler
Over Fender
Japan-American Grille
LED Lamp
Front Roof Spoiler (LED Lamp included)
Rear Roof Wing
Bonnet Scoop Cover
LED Winker
Metal Food Badge
15 inch AW (Vorsalino)
BFGoodrich AT Tires
Original 3 inch Lift Up Kit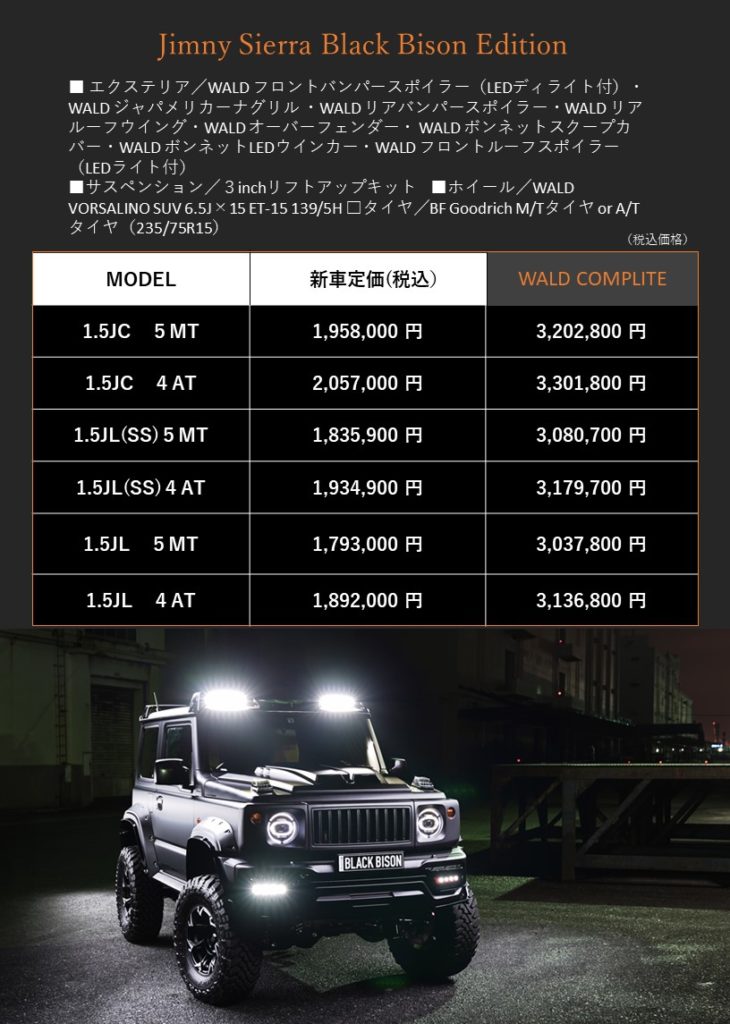 The WALD badge is attached on the bonnet, and our original 3 inch lift up kit is kitted at the undercarriage.
Interested? Contact us for more information at:
TEL:078-942-1600
Mail:weed-002@nifty.com
Business Hours: 10AM~7PM
Close every Wednesday
For the iKamper tent, we are currently the only authorized distributor in Japan. If you have any questions or would like to visit us to take a look, feel free to contact us.