Instagram Live Every Sunday~
We are hosting Instagram Live for around 1 hour every week on Sunday from 7PM!
You will get to see Ta-chan from Ta-channel on YouTube in real time! He is as cheerful as he looks from the videos, but you will get to interact with him through questions on the live stream and hear him talk about the cars you want to see.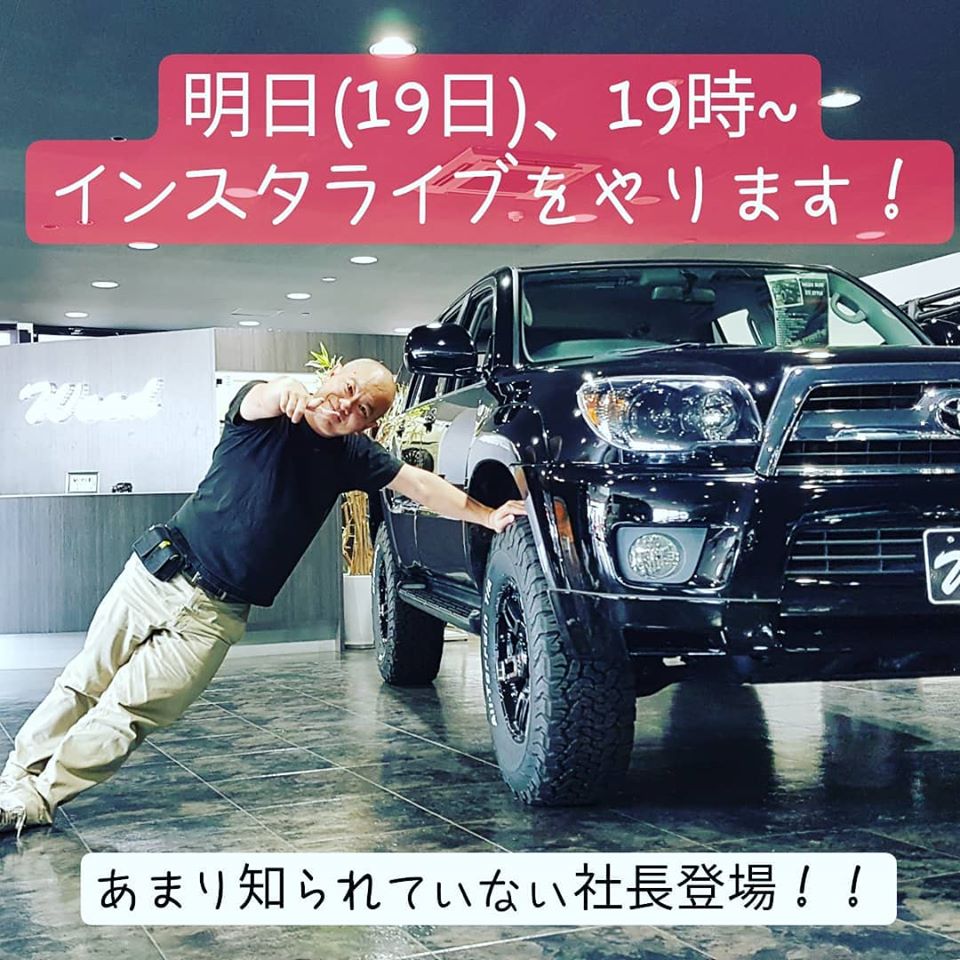 Today we are having a special event during our live stream on Instagram: our company president is making an appearance! If you haven't been joining in on our live streams, jump on board for a chance to see our president.
We look forward to meeting you tonight!
**Note: the live stream is all in Japanese. If you want a live stream in English, please leave a comment below so we can try to make it happen in the future!