Original Oil
Our main mechanic has been working on a new product!
We're sure that everyone has had to schedule an engine oil change at one point or another. The engine oil is essential to any car engine, so it needs to be properly done.
Engines that has not had their oils regularly changed and maintained may have a shortened life-span depending on usage. At worst, the engine may break down.
The new product we've been working on is an original engine oil. We've collaborated with Hiroko, a company that manufactures oil. After becoming friends with them for the past 10 years or so, we fully respect and admire them and their work.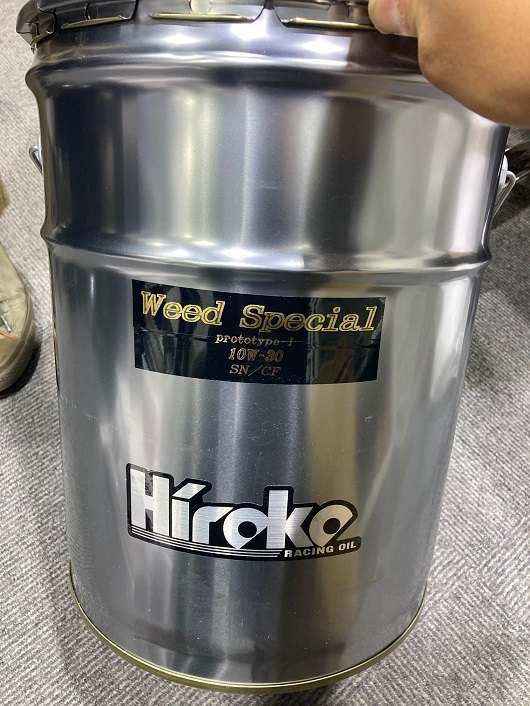 This time, our original oil is a slightly harder oil of 10W30 instead of the low viscosity oil like the 0W20 that is found in recent cars.
This oil was requested especially for the Hilux Surf, but it can also be used for other 4×4's like the FJ Cruiser and Prado.
Manufactured based on Ta-chan's and Shiba-chi's input, once fully completed we will use it on all our cars.
We are grateful for the opportunity to meet Hiroko's company president and for the chance to collaborate with them.