Front Runner Rack on Display
Now that we are the authorized dealer for the Front Runner products, we should naturally have a display for the racks and any other products too. And here we have it all set up!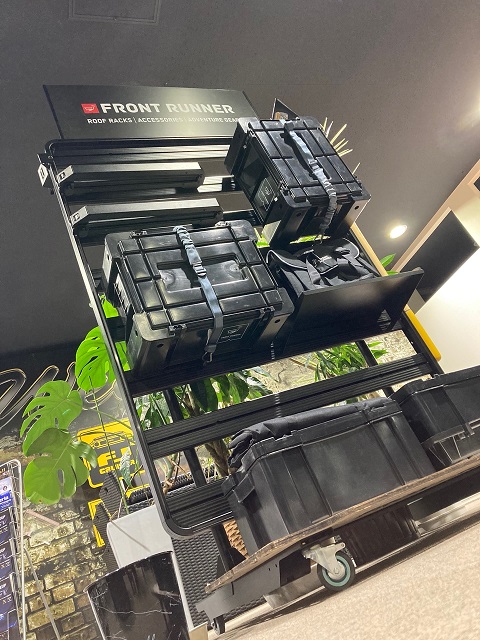 You can buy all these products from us, and we can install them on your vehicle once we check their compatibility.
The person in charge of setting this display up was Shiba-chi!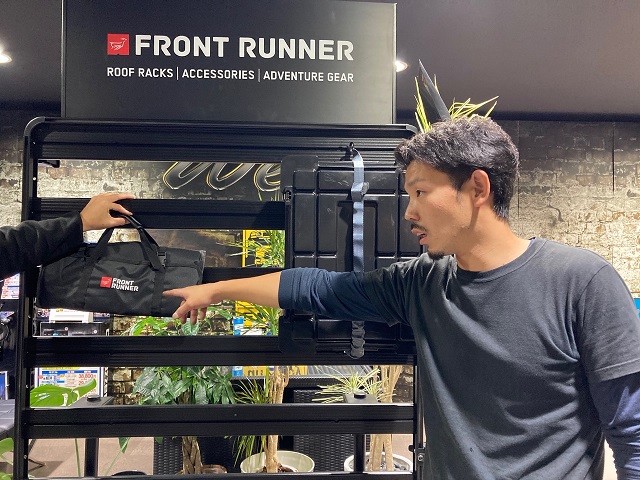 He's known to be a custom-wiz around here, having customized his own Surf and still looking at other new customs in his free time. He gives consultations about customizing the Hilux Surfs, so if you have any requests, feel free to give us a call or email.