Winter Is Here!
As the weather gets colder, it becomes harder to get out of the house each morning. But we are still open and have some hot rides on display!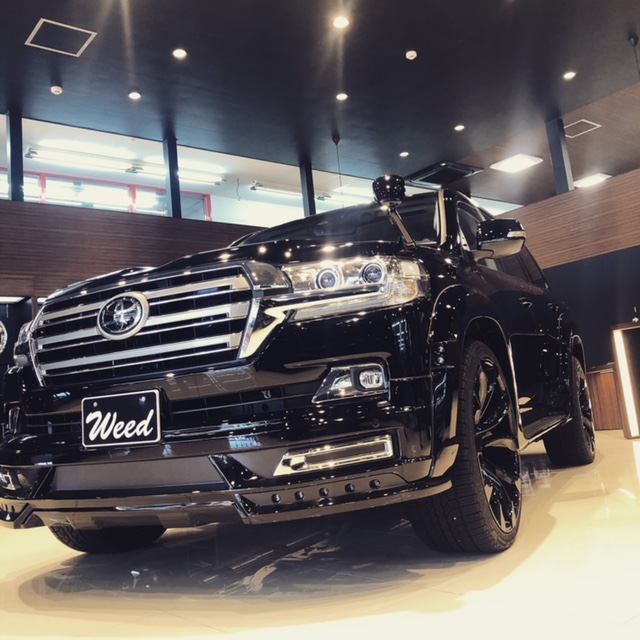 Behold: the Land Cruiser!
It exudes power whichever way you look at it. The black color gives it that nice and crisp feel and the driving experience is awesome.
This is on display at our Mclimb/Weed Tsuchiyama Branch, so feel free to come and check it out! You can even check out the interior 😉
Our BIG Campaign is still ongoing for December! The Land Cruiser is also included in the campaign~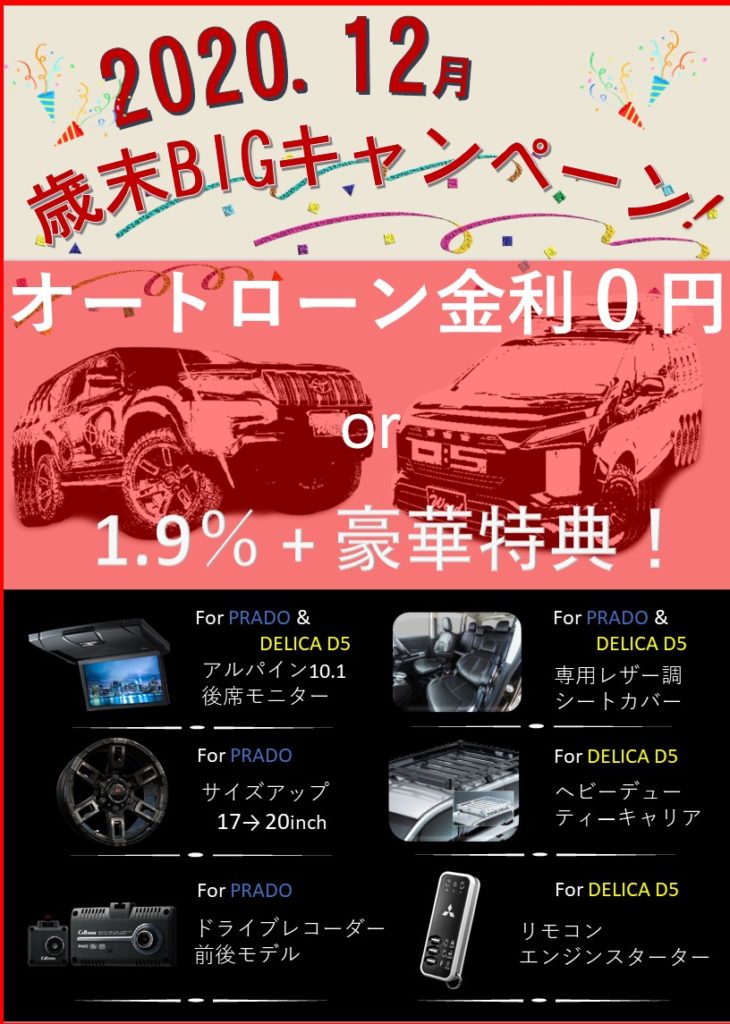 0 JPY interest rate auto loan OR 1.9% with special offers! (please not that some offers are only for a specific model)
Feel free to visit or contact us for more information.