Sarge Green Special Edition Jeep
Merry Christmas everyone!
On this lovely Christmas Day, we are introducing a special edition JEEP Wrangler:
Jeep Wrangler Unlimited Sahara Sarge Green – only 200 available
Jeep Wrangler Unlimited Rubicon Sarge Green – only 100 available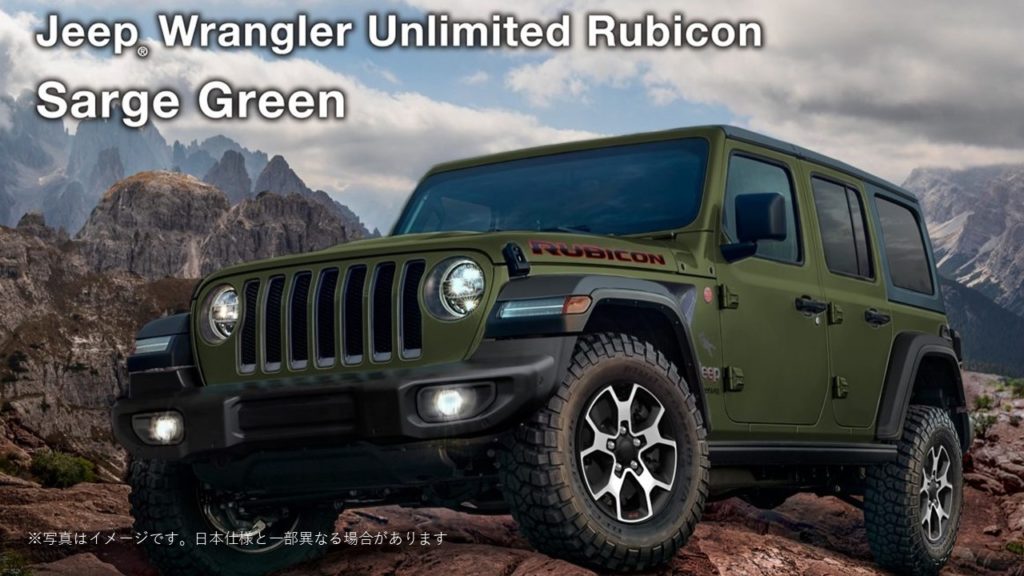 With a strong history as an off-road vehicle, this Sarge Green color suits the outdoors environment well. One of the Jeep's origin story is how they were made for the military first.
That being said, this style brings out the awesome American feel.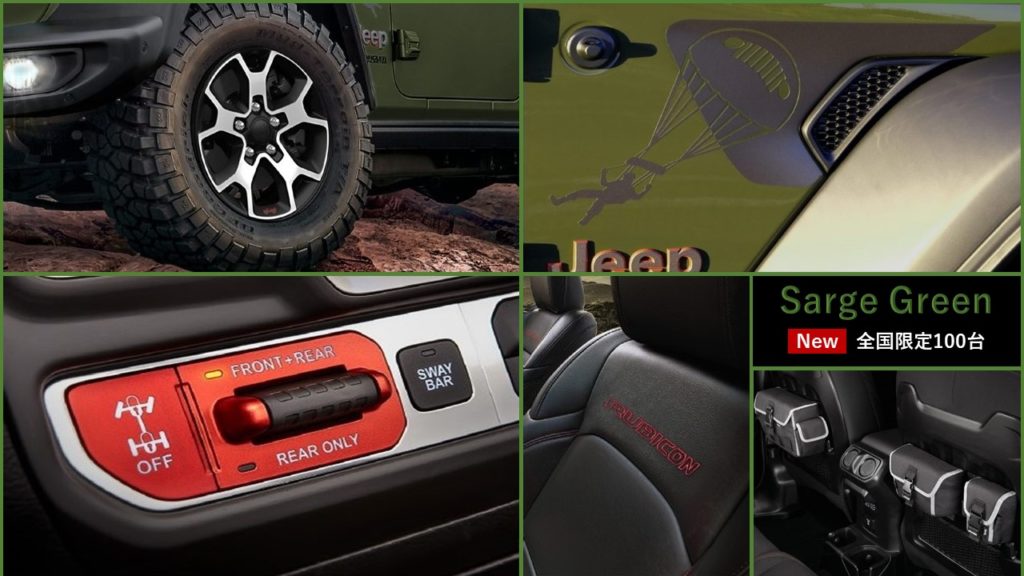 This style is available at our shop!
Because the number of cars available in this style, the price is…. quite high.
Prices are…
Sahara: 5,950,000 JPY
Rubicon: 6,310,000 JPY
The available cars are set for the entire contry, so if you want one please contact us as soon as you decide!
We sell the regular JEEPs too.
The JEPPESEN Completed Package is underway at the moment.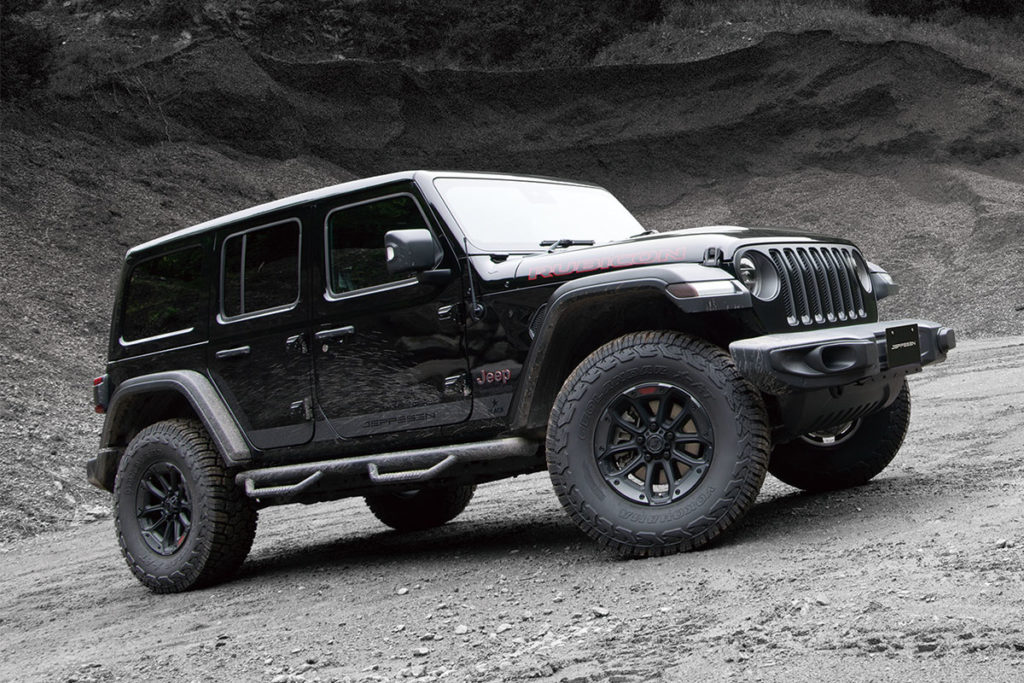 We customize it into a Completed Model from the new car for your enjoyment.
This is our Tsuchiyama Branch BK Style JEEP:
A simple design~
*The muffler is an optional addition.
This is our customer's customized JEEP in metallic color:
These will still be available next year, so feel free to contact us for more information!