At Sabae Branch~
Morimoto the strong here just arriving at Sabae Branch in Fukui Prefecture! Fukui Prefecture's had heavy snow in the past week, making it difficult to get around. Just look at these pictures!
The cars are covered in snow and even the locals are saying that this year's snow is more than usual.
It was warmer the past few days, so I thought the snow would have melted when we got there, but I was surprised by how much snow was left! This much snow is never seen in Miki!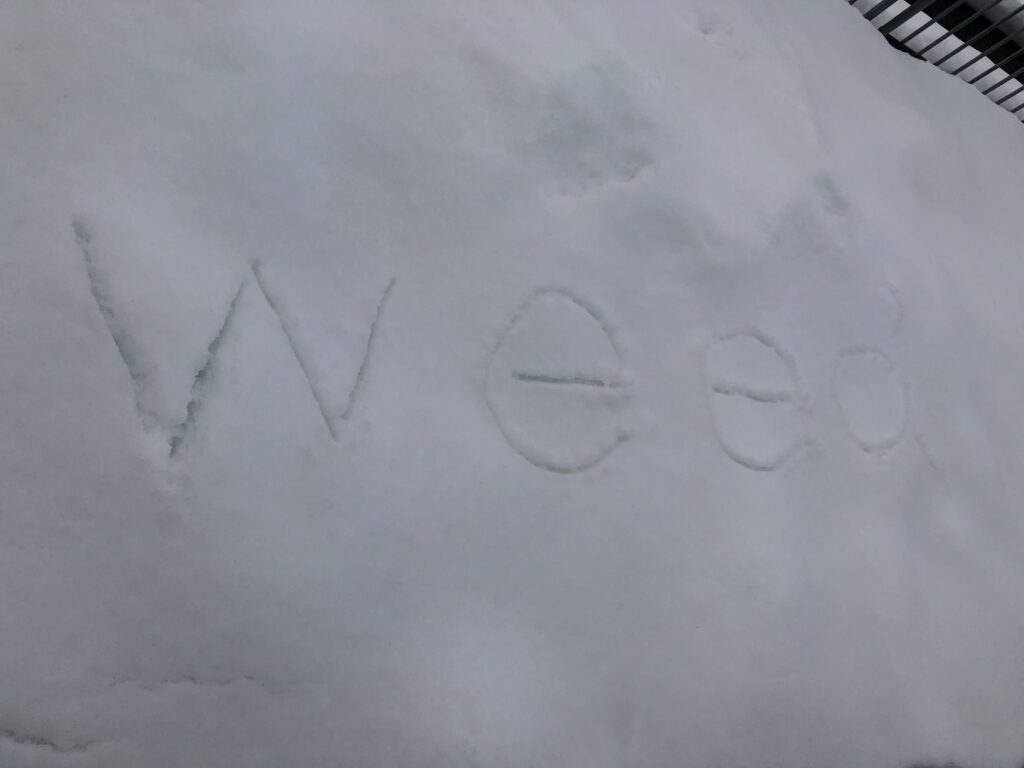 There was so much snow we couldn't resist writing our shop name down 😀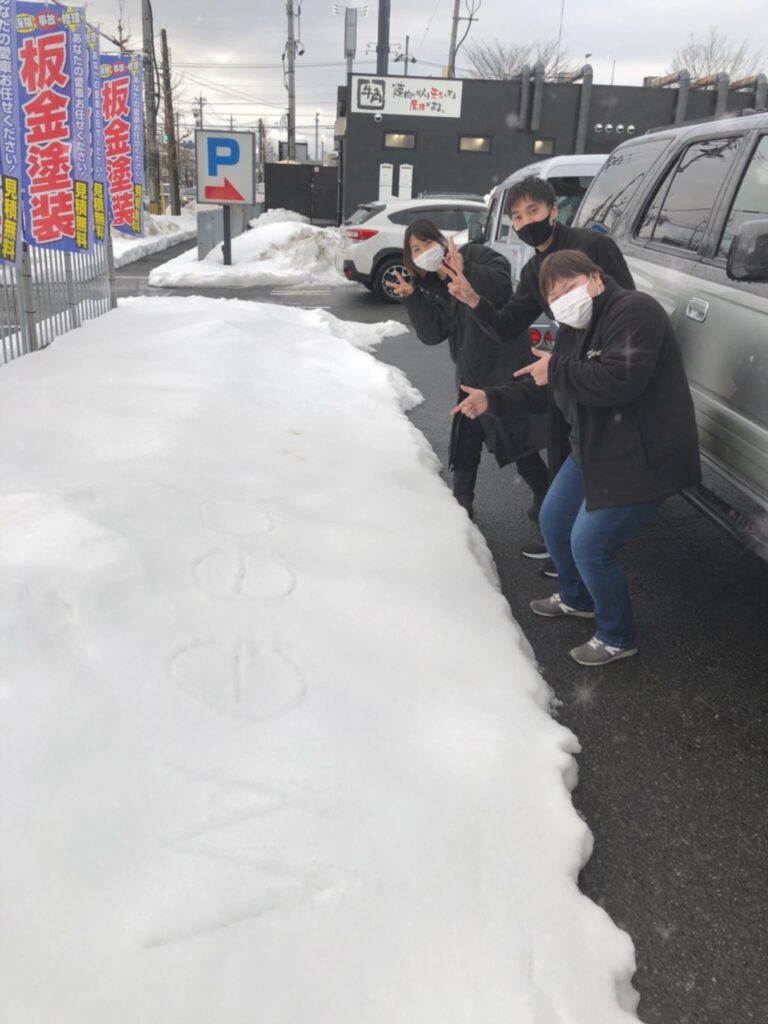 Some of you might wonder who else is in the picture… The cute guy in the middle is our new staff Nishioka-kun!
A lot of snow is still left here and if you use Nishioka-kun as reference, he is 178 cm tall!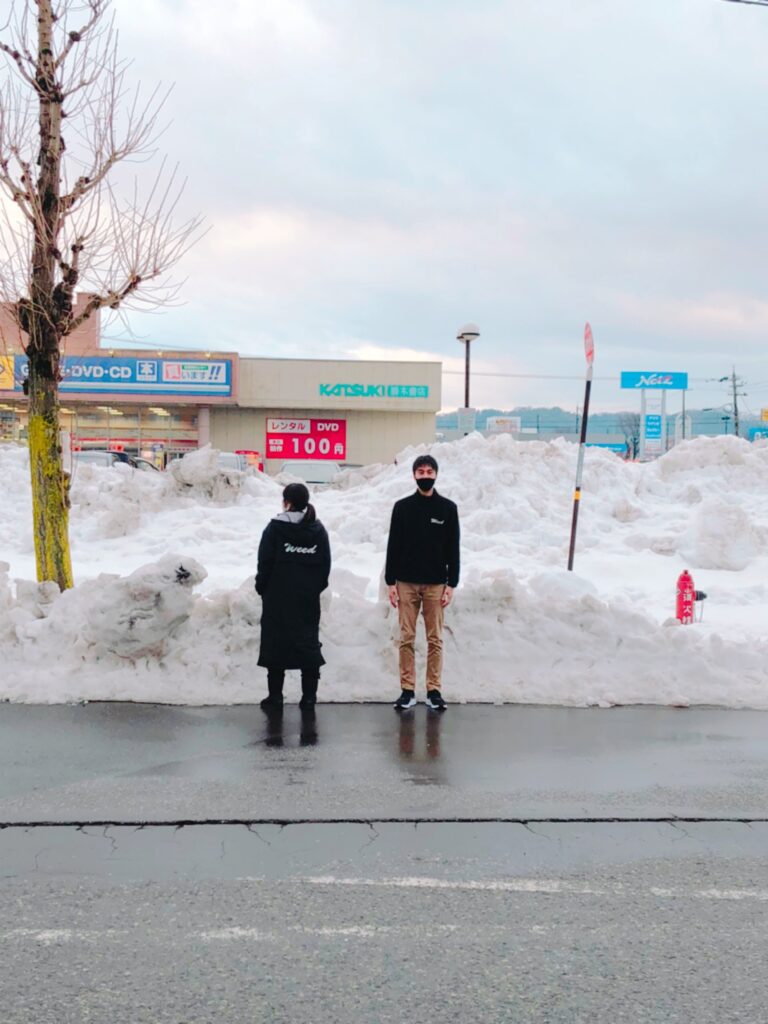 We have lots of SUV's lined up for you all to see there, so if you have time please come by for a look.