Why Not the ZX Land Cruiser?
Mclimb/Weed Tsuchiyama Branch here!
Before we know it, the 200 late model is done. We only have a limited number in stock at the moment. The grade we have is for the AX. Wonder why we don't use the ZX Grade?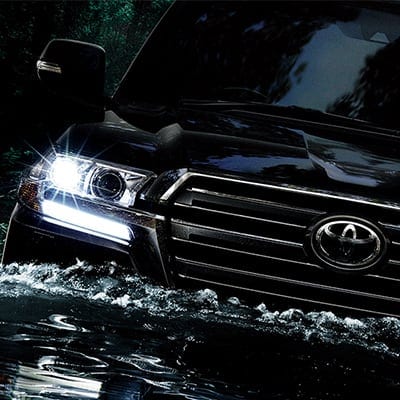 Simply put, if we use the ZX grade and customize it, it would come up to around 10,000,000 JPY… with the base car being around 8,000,000 JPY.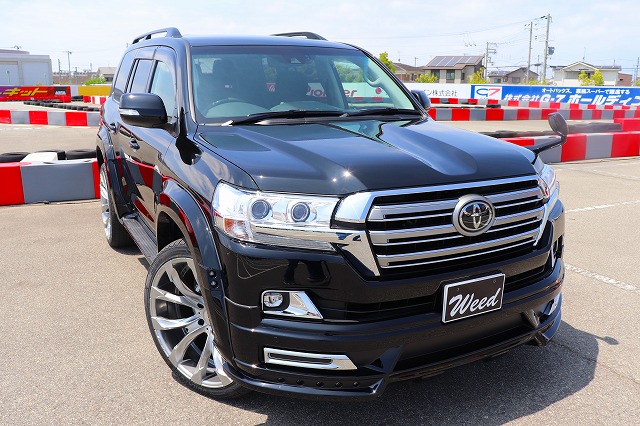 The difference between the grades are:
ZX: Genuine aluminum 18 inch rims, 4-Wehee AHC & AVS (vehicle height suspension adjustment), genuine leather seats, power seats (including memory), sunroof, rear spoiler, steering heater
AX-G: KDSS (flood control suspension), genuine leather seats, steering heater
AX: normal suspension, genuine leather seats (no options)
GX: 5-people capacity
With the navigation and maker options installed, the price difference between the ZX and AX would be around 3,000,000 JPY.
And, with these genuine rims and tires, getting it customized and lifted for off road, the seeing the difference would be quite difficult.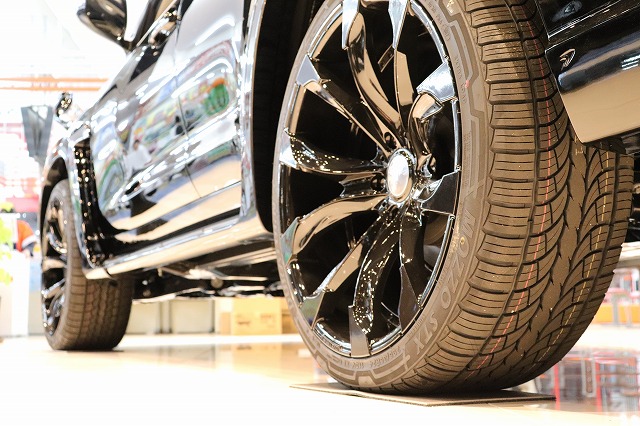 The interior also offers no big difference that would affect daily usage. Those who are considering the Land Cruiser ZX would find the prices to be quite high.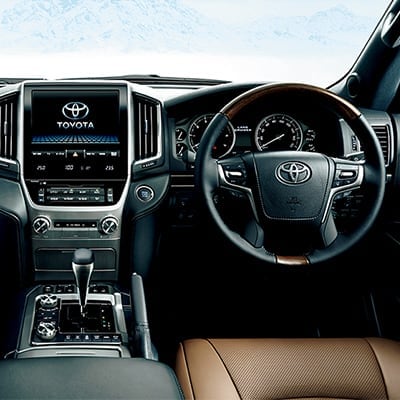 Another reason we use the AX grade is because we can customize it with the WALD parts. The way we see it, simple is best. The fancier you get it, the more costly it will be. Not to mention it might not be worth customizing it at that price.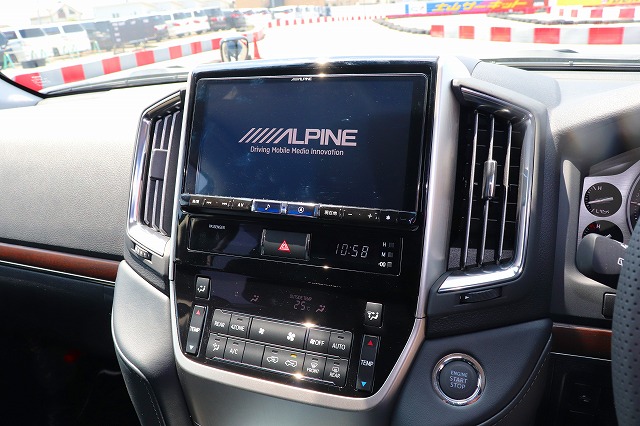 You can also choose the navigation.
For a large screen you can get the ALPINE 9 inch
Otherwise you can also get the KENWOOD 7 inch
Special panel with HDMI and USB port included,
Back monitor set price is at 340,000 yen.
The price for the 7 inch is at 185,000 yen (include USB)
The interior design for the AX grade is somewhat determined, but with us you can get our original leather seat cover! This helps prevent the seats from getting dirty and gives a personal sense of your own car.
Price for the interior pack is at 125,000 yen.
The ALPINE 9 inch SD Navigation Pack and Interior Pack together comes at a price of:
465,000 yen!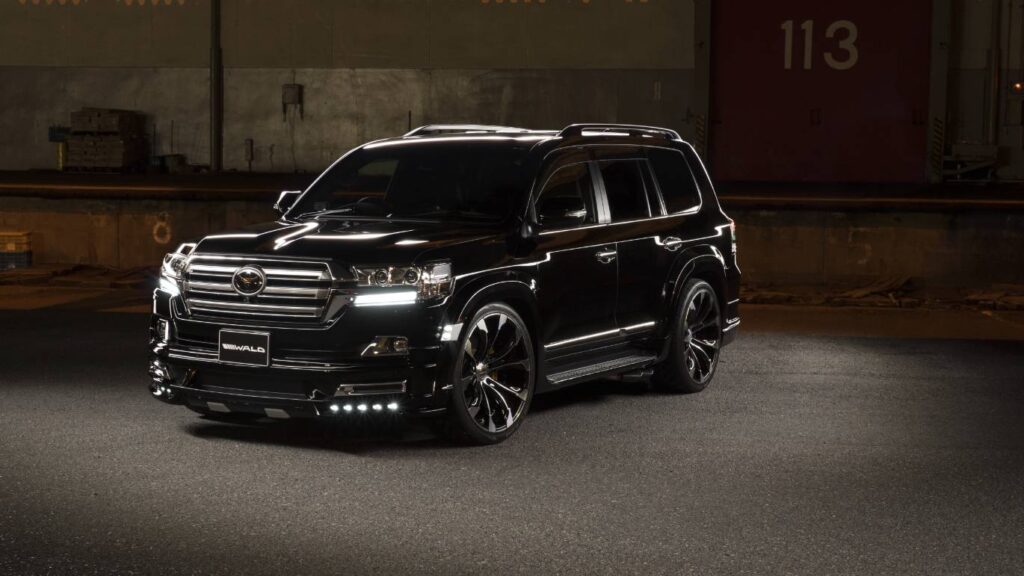 The Land Cruiser is also popular overseas, making it one of the best cost performance cars out there. With the WALD customization and other available options, you can personalize this beast to your liking.