New Jimny Sierra – VIN40
Our latest rig on display at Tsuchiyama Branch: The New Jimny Sierra VIN40 in beige!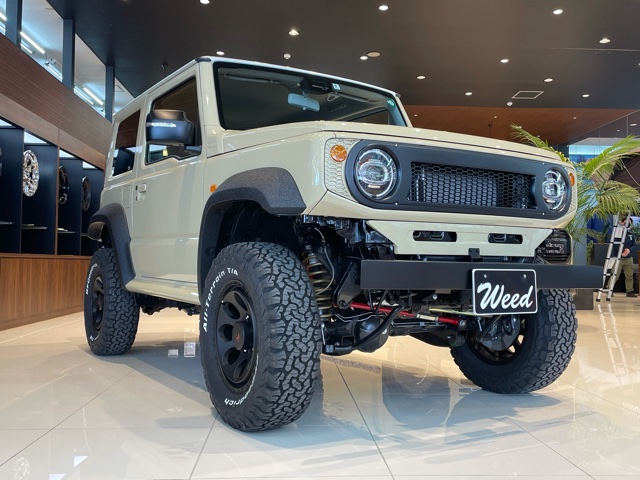 What does the VIN40 have? Well, it has:
Front grille
Front bumper
Front skirt
Rear bumper
Tail lamp
Mclimb LED headlights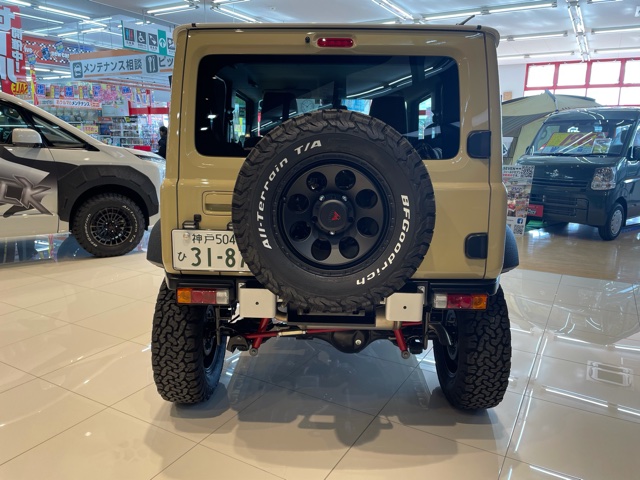 Other than that, we have …
ASTRO DC original rims by MCLIMB (16×6.0J inset -6) <color: MBK>
KO2 WR 235/70R16 tires
All body painted sand beige
3 inch lift up kit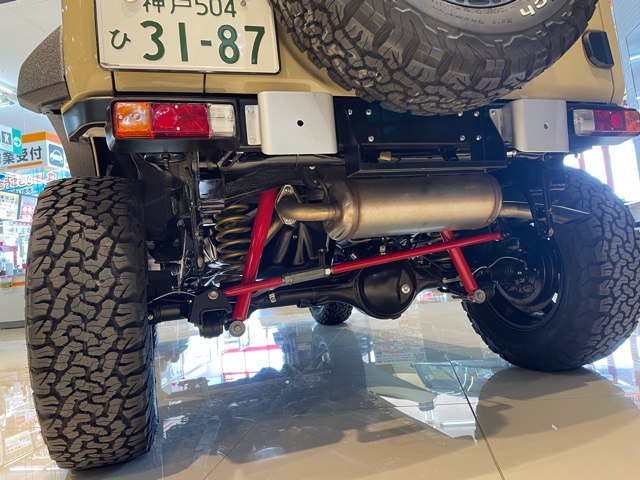 The coat for the over fender is a tuff coat with special durability and a luxury feel.
Currently on display at Tsuchiyama Branch, so feel free to drop by for a visit!