Ramping Up the Jeep
Hi from Tsuchiyama Branch!
The weather's suddenly changed from warm to very cold the past few days, but we are still hard at work and making sure to keep warm~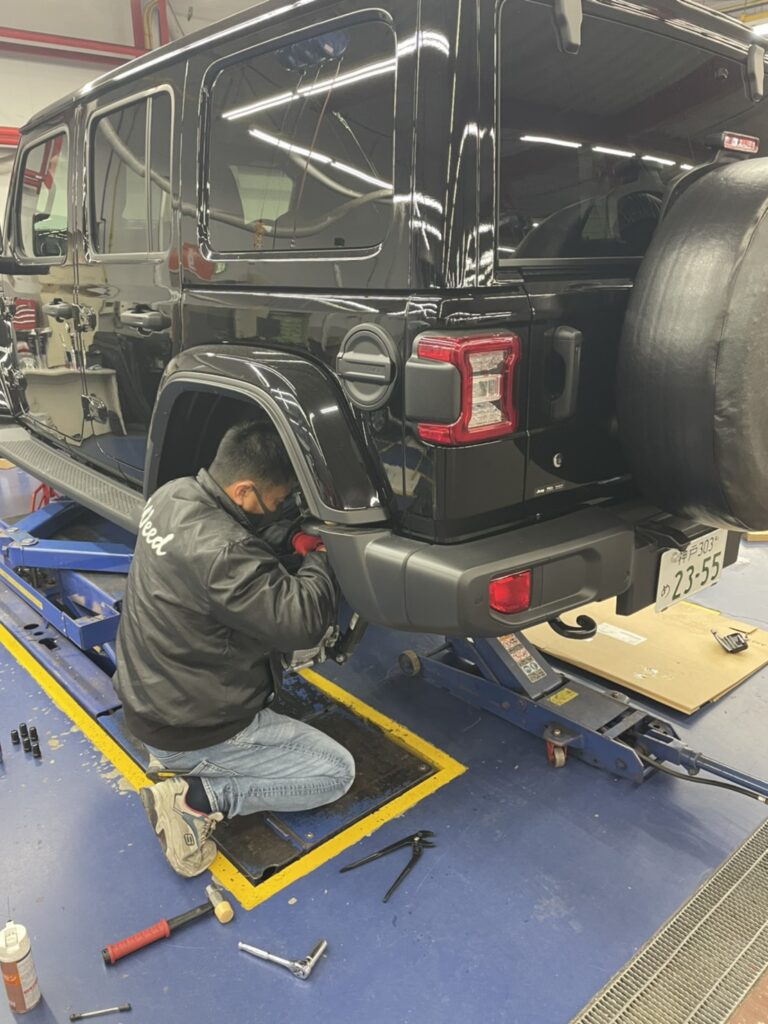 We have one of our managers kitting the lift up suspension on the rear end.
The before and after pictures are:
Looks more sturdy, doesn't it? Our other manager is also kitting the front end too: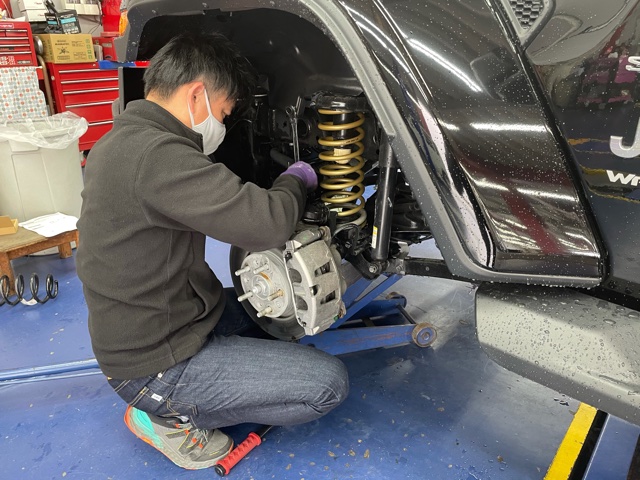 With the lift up kit in place, we ramped up the tire size to match!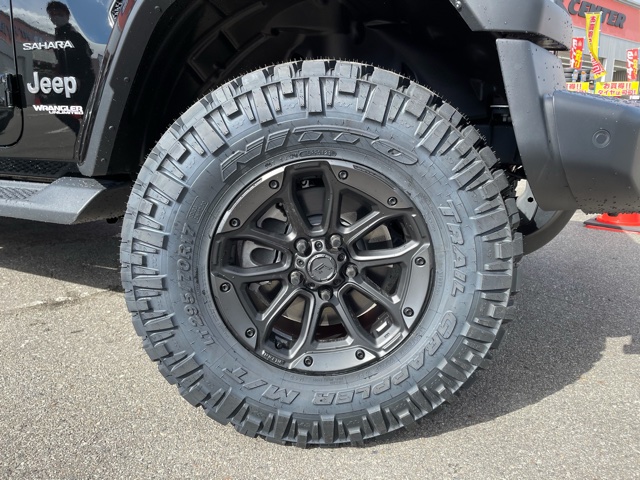 The final product? Look for yourself: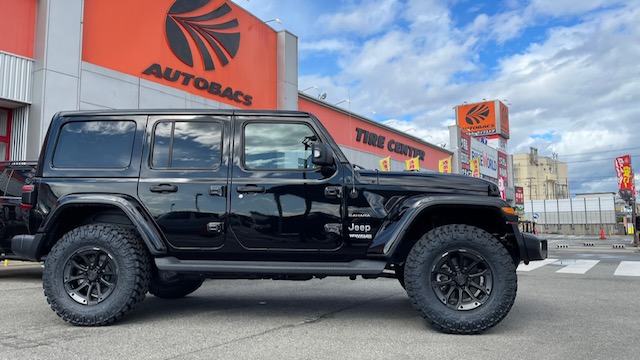 We may be exchanging other parts in the near future too, so stay tuned for more updates 😉