Lycani Trailer
The Lycani trailer has moved!
Originally at our Tsuchiyama branch, we've moved it to our main branch showroom.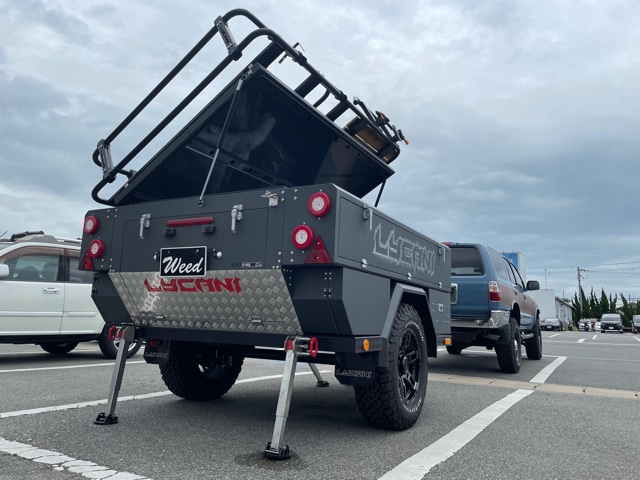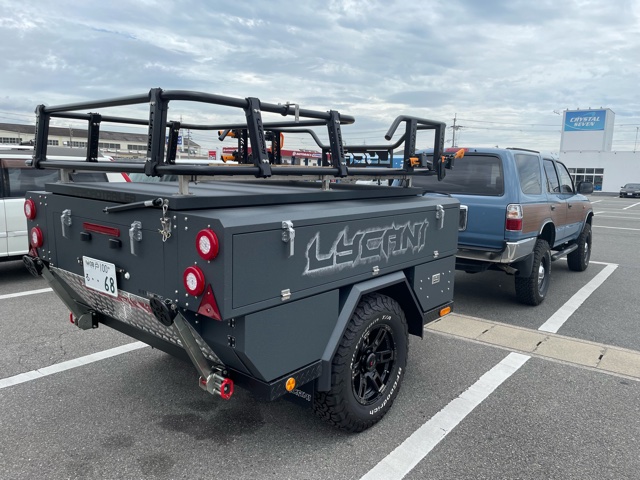 You can see what a difference having the trailer hitched behind the Surf has.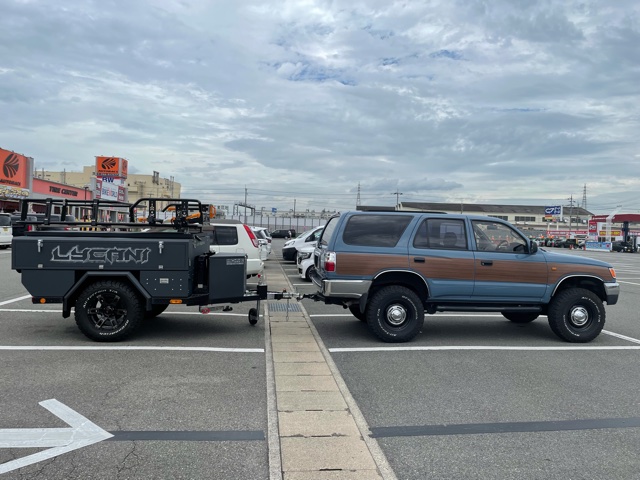 It can also be fitted on other 4×4's too! Just let us know which car you have and we will check for compatibility.
Feel free to come by our main branch showroom for a closer look!