Delica D5 Gasoline Model Limited Edition – No Interest Rate Plan
Mclimb/Weed Tsuchiyama Branch here.
As a new car completed specialty shop, there was an increase in auto-loan applications!
The types of cars and customs it applies to is limited, but here they it is!
Introducing our no interest rate plan~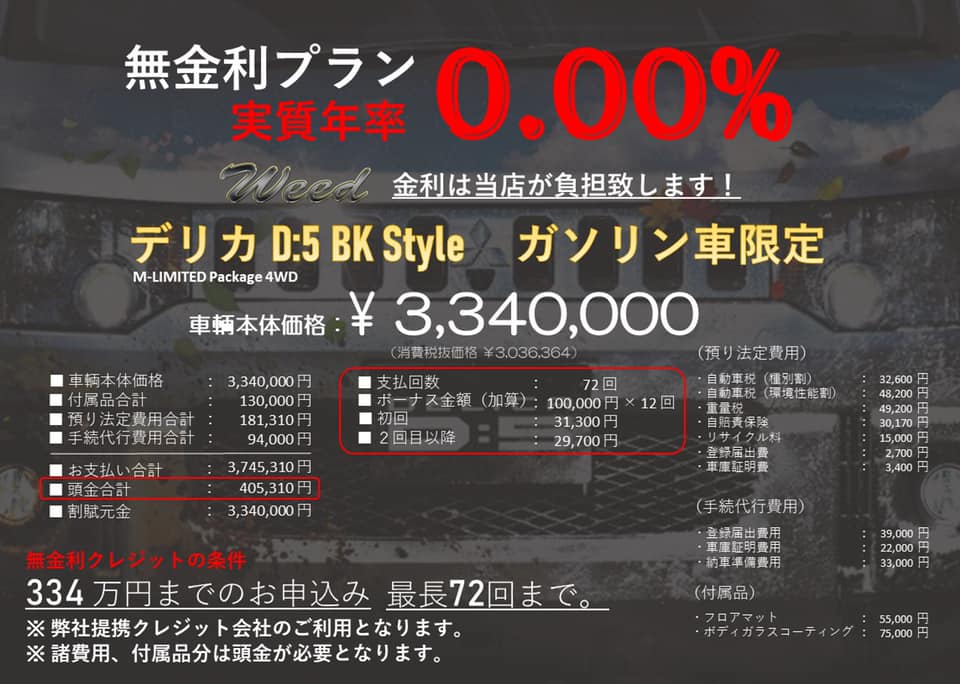 At Tsuchiyama branch, we have the popular Delica D5!
The release date for the diesel model's new parts have been decided, but we still can't forget about the gasoline model. 🚘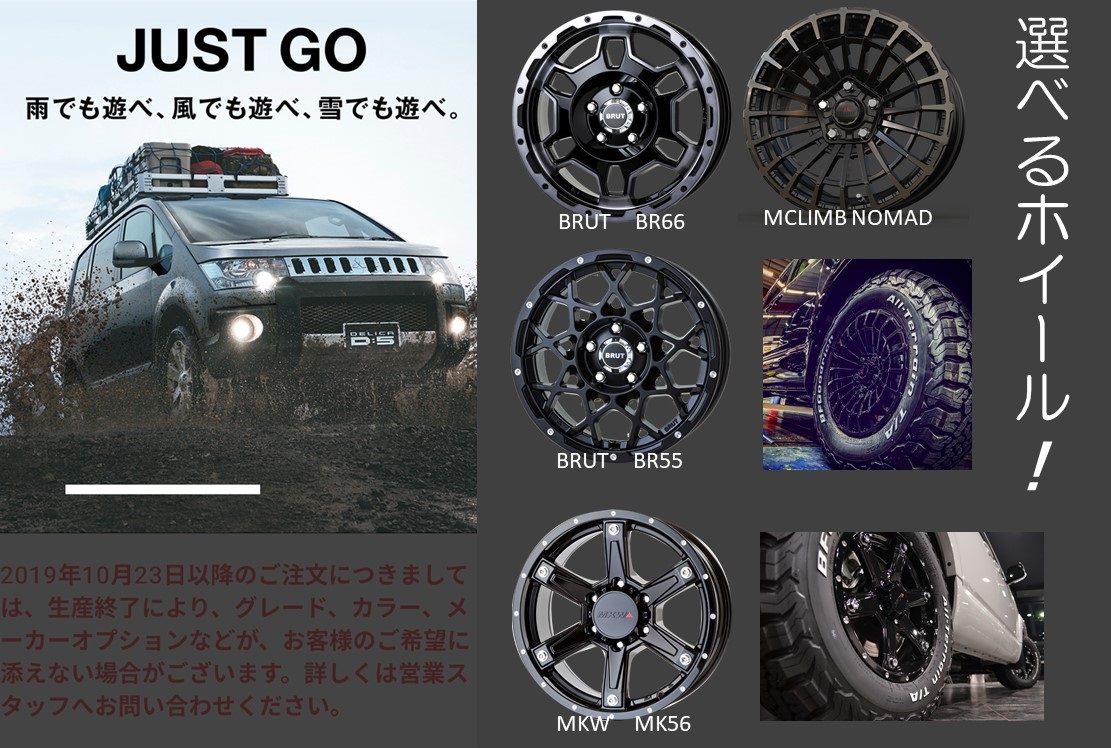 The auto brake has become a non-device, but considering the large interior and 4WD ability, it has a good cost performance ratio.
The car's face is also still quite popular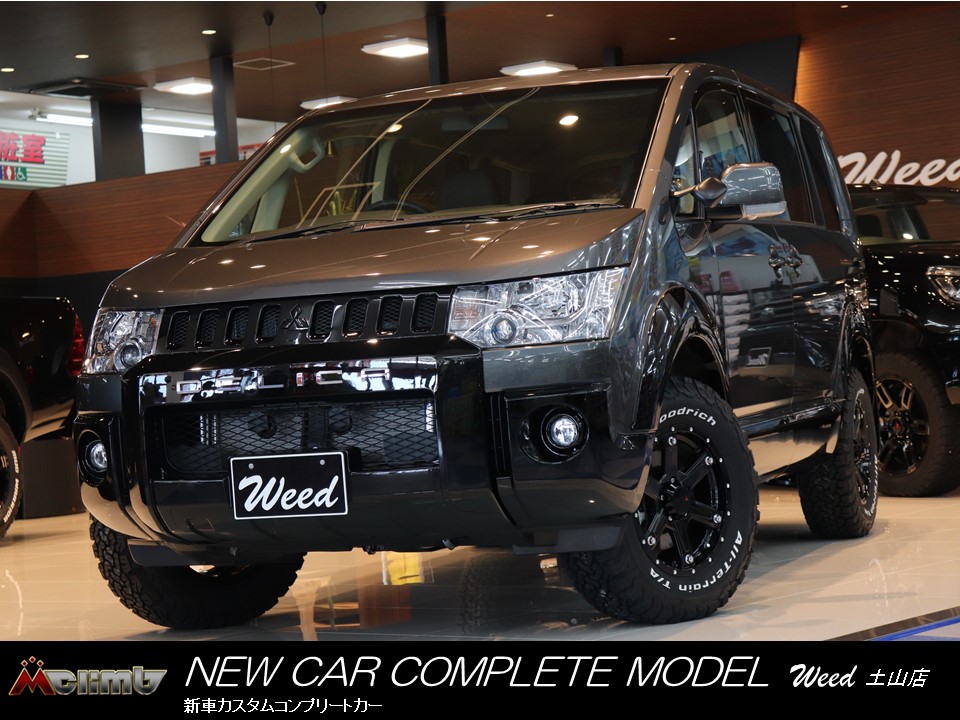 The gasoline model ceased production at the end of 2019, and these new car gasoline models will be sold out once our stock runs out.
Why is that? Because we collected the unregistered new cars from all over the country!
The dream of 2020.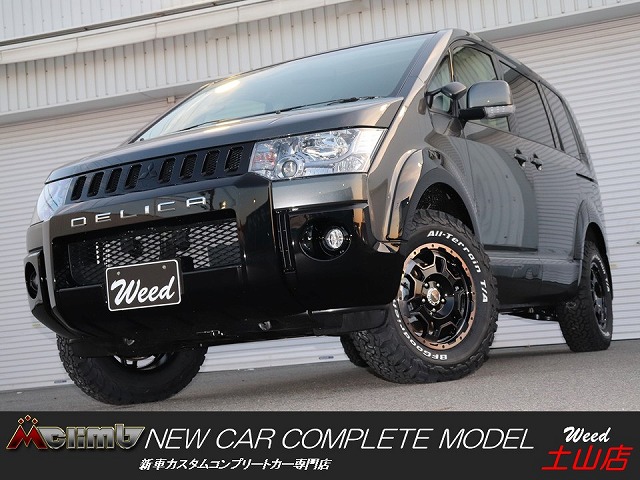 We don't have many in stock, but the 3 available colors are the eigar grey, black, and pearl white.
The grade is M-Limited Package with the base being our BK Style.
However you think of it, the gasoline model is the ultimate sale for new cars!!
Approximately 10% of Mitsubishi's total sales consist of new gasoline model vehicles.
There are certainly some available in the used car market, and they are not that expensive.
This is a chance for those of you who aren't fond of diesel cars or would like to stick to your budget for buying a new car. 😃
0% interest rate!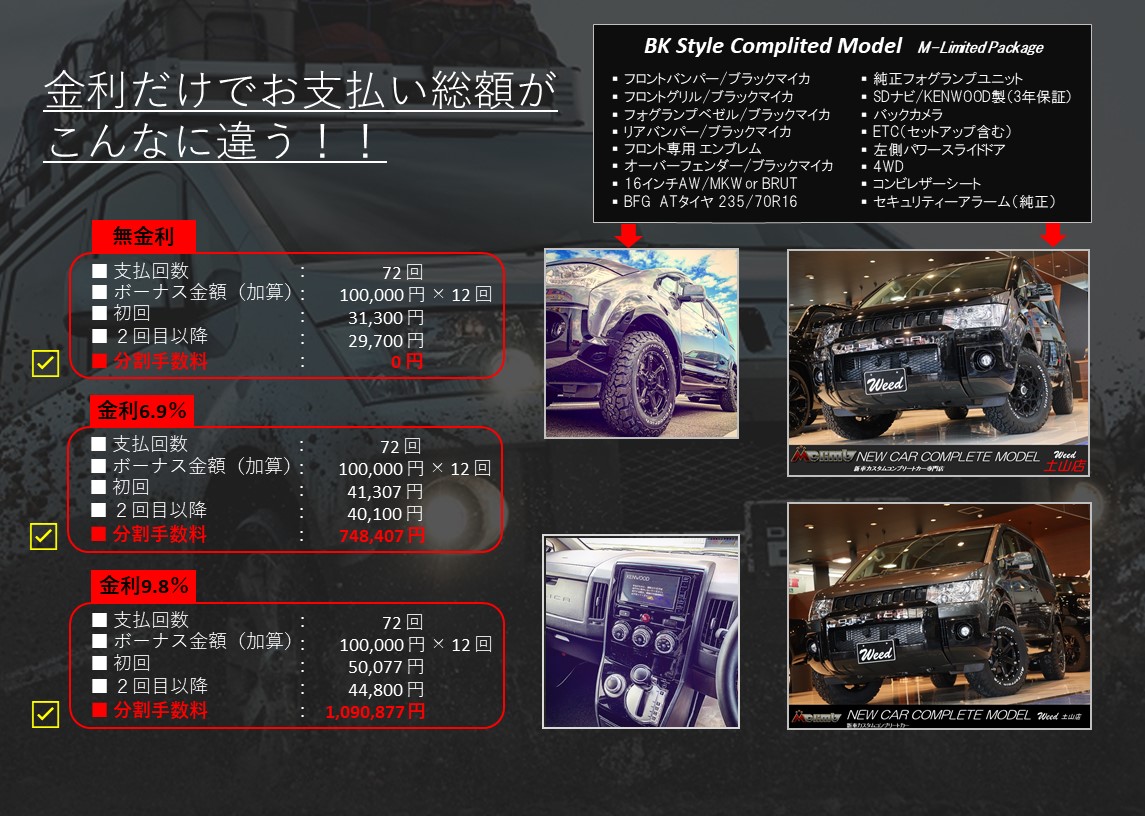 ◾️□◾️□◾️□◾️□◾️□◾️□◾️□
<Vehicles on Display at Tsuchiyama Branch>
✅Land Cruiser Wald Sports Line – lifted up (black)
✅Land Cruiser Prado Wald Sports Line (black)
✅Hilux Wald Black Bison Edition – lifted up (black)
✅Delica D5 diesel model – Mclimb Warlock (black)
✅Delica D5 gasoline model – BK Style (eigar grey)
✅Jimny Sierra Black Bison Edition – lifted up (black
<Products on Display>
✅iKamper (Roof Top Tent)
Skycamp 2.0
X-Cover
Skycamp Mini
✅Lycani (Offroad Camping Trailer)
Lycani Adventure
◾️□◾️□◾️□◾️□◾️□◾️□◾️□
<Contact Information>
■Mclimb/Weed Tsuchiyama Branch
Tel: 078-942-1600
Email: weed-002@nifty.com
Business Hours: 10AM~7PM
Close every Wednesday
■Mclimb/Weed Head Office
Tel: 0794-73-8000
Email: weed001@nifty.com
Business Hours: 9AM~7PM
Close every Wednesday
More information on the Roof Top Tent here:
http://ikamperjapan.com/
Mclimb/Weed Homepage
https://www.weed10.com/
Mclimb/Weed YouTube Channel
https://www.youtube.com/…/UCALwe6IrHI6Cq…/featured%E2%80%AC…
Mclimb/Weed Instagram
‪https://www.instagram.com/weed4x4/‬