News from Tsuchiyama Branch
2 days left until the pre-order deadline for the Delica D5 body kit! The deadline closes on June 21st, and the next shipment is expected to be around the end of August or early September, so hurry up to place your pre-order with us!
Contact Mclimb/Weed Head Office to place your order now.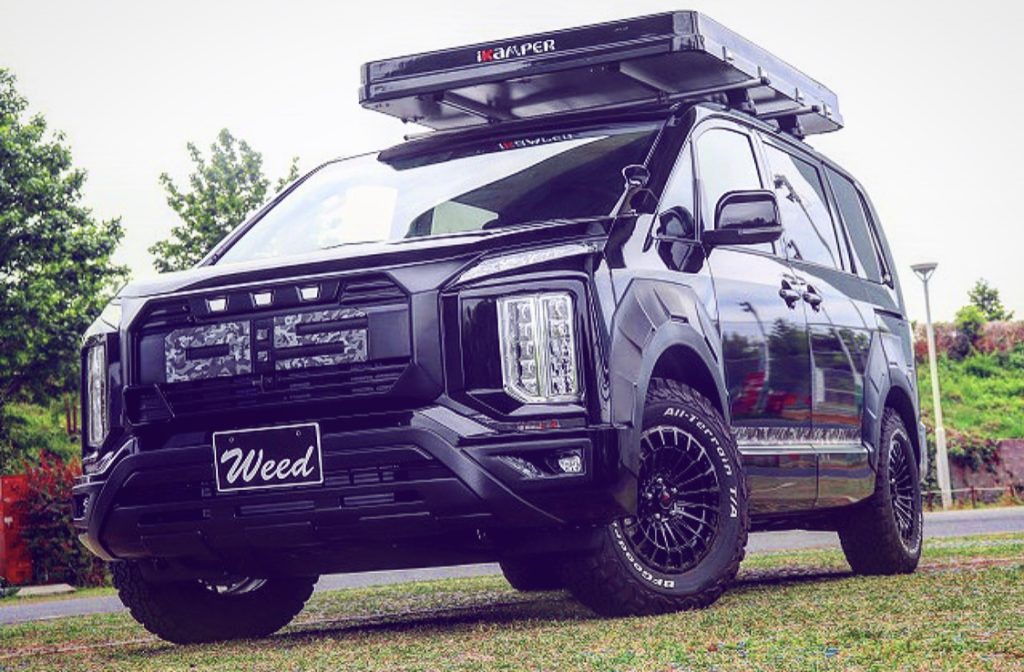 Next on Tsuchiyama Branch News, we have quite a few cars in stock, but what's different is this: an unusual MOP leather seat Delica D5.
These seats are priced at 132,000 yen, a fairly reasonable price for a 7-seater leather seat.
It also has an excellent navigation system: 11 inch ALPINE BIG-X Navigation as a PKG option at Tsuchiyama Branch.
Another option to this navigation package is a flip-down monitor: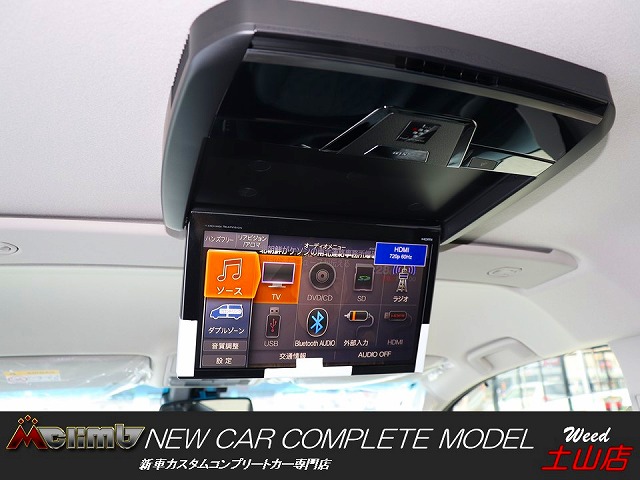 Other than these, other available features include: radar cruise control, seat heater, HDMI plug, and more!
The parts painted in black include: JAOS Over Fender
Aluminum Wheels Used: BRUT's BR55
Tires: AT BFGoodrich
For more information on this package, contact our Tsuchiyama branch.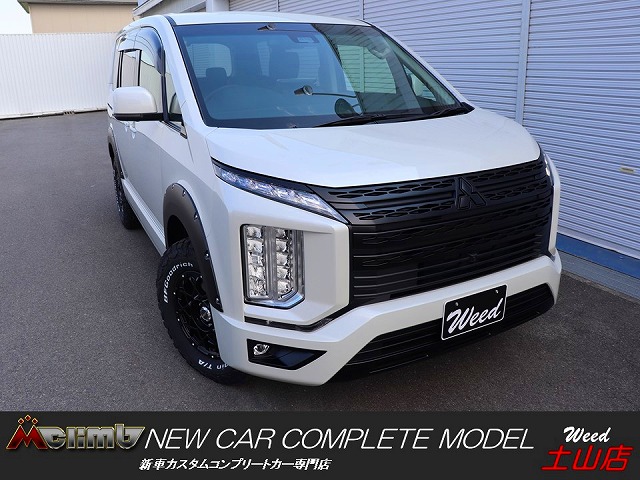 ■∞∞∞∞∞∞∞∞∞∞∞∞∞■
Mclimb/Weed Tsuchiyama Branch
TEL:078-942-1600
MAIL:weed-002@nifty.com
Closes every Wednesday
Business Hours: AM10:00〜PM7:00
■∞∞∞∞∞∞∞∞∞∞∞∞∞■
Mclimb/Weed Head Office
TEL:0794-73-8000
MAIL:weed001@nifty.com
Closes every Wednesday
Business Hours: AM9:00〜PM7:00
■∞∞∞∞∞∞∞∞∞∞∞∞∞■