An Orange for You?
Our latest custom work: an orange 185 Surf! Pretty sure you don't see something like this on a regular day.
This surf is a 1997 model with a mileage of 80,000 km. It's still in very good condition, and has had our custom work done on it.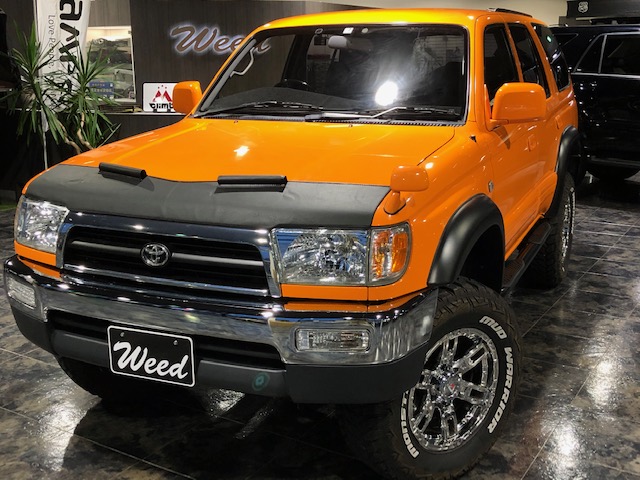 This is our XC Style custom, with the 2.5 inch lift up and KANONE AW Mclimb original wheels. Of course, the over fender is painted matte black along with the spoiler.
The interior custom work is in matching orange! Check out the upholstery. The seat cover is of course an Mclimb orignal seat cover in black with silver stitch, but the upholstery on the arm rest and the door is in orange!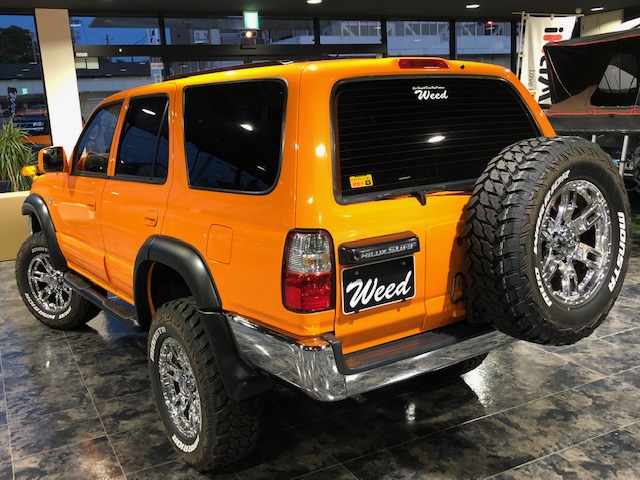 Looking to style your Surf? Or looking to get one customized in your own style? Visit us at Mclimb/Weed or give us a call!