The 215 Surf Be Popping!
Good morning to you all!
At our showroom, we not only have the 185 Surf, but also the 215 Surf. This one is more of a Land Cruiser feel to it and has its own charms. Espeically when it's been customized by Mclimb/Weed.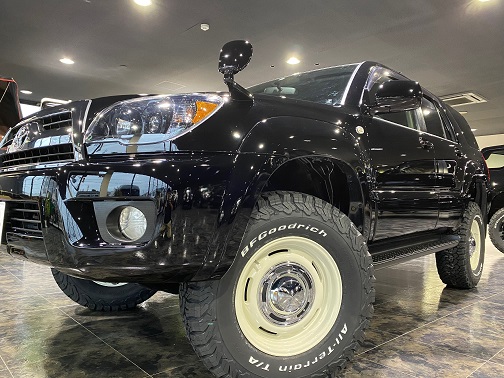 This particular 215 Surf had its wheels changed to a DEAN Cross Country (White). Stands out, doesn't it?
The headlights give an intimidating look to the car too.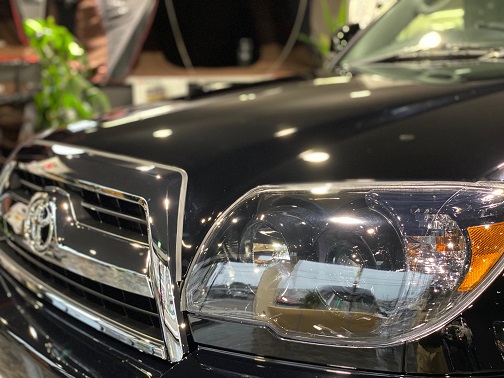 Get a used car that looks like new with us!
Want a Hilux Surf? Visit us at our shop!