Delica D5 Gasoline Model
Want a Delica D5? Come to Mclimb/Weed Tsuchiyama Branch!
We still have some unregistered new cars left in stock for the gasoline model.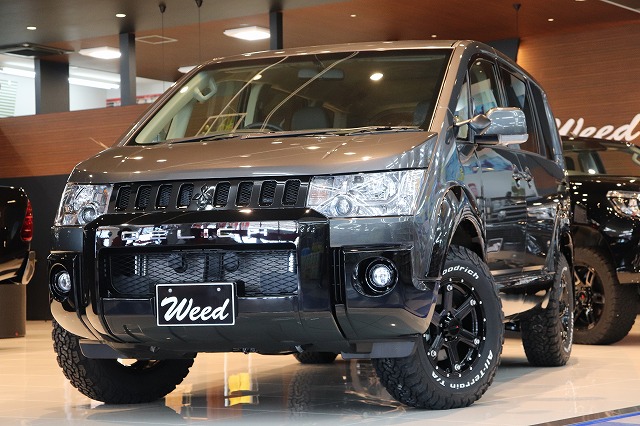 Our BK Style with 16 inch MW AW, this D5 has 3 colors on it: Eigar grey, black, and silver.
Why a gasoline model, you may ask? A diesel car may have more power with its turbo engine and all, but in terms of fuel consumption it actually depends on how you drive.
A gasoline car has a horsepower of 170 PS, which is higher than the 145 PS of a diesel car.
With the gasoline car's quiet engine and easy maintenance, it might be a better fit for some of you more than the diesel engine.
The gasoline model production ended in 2019, and we have gathered up the rest of the unregistered gasoline models for all you Delica D5 lovers! So get your
Other than this BK Syle, we also have other accessories for the Delica D5.
MKW Offroad Mudflap: Protect your car against the muddy road in style! Price: 33,000 yen
TGS Third Seat Detachable Bolt Kit: Use this when you need to adjust the third seat without the usual tools! Price: 13,000 yen
Muffler Cutter: This is Auto Flag's original carbonized cowl 100φ! Price: 9,900 yen.
If you want something done on the Delica D5, let us know. If it can be done, we'll do it for you!