July Campaign
Ultra low interest rate of 1.9% for the new Land Cruiser Prado! When in Japan, there's a service called Auto Loan, and we have a special deal for you! From now until the end of July (30th July) we have this ultra low interest rate campaign. The maximum installment plan is 120 times.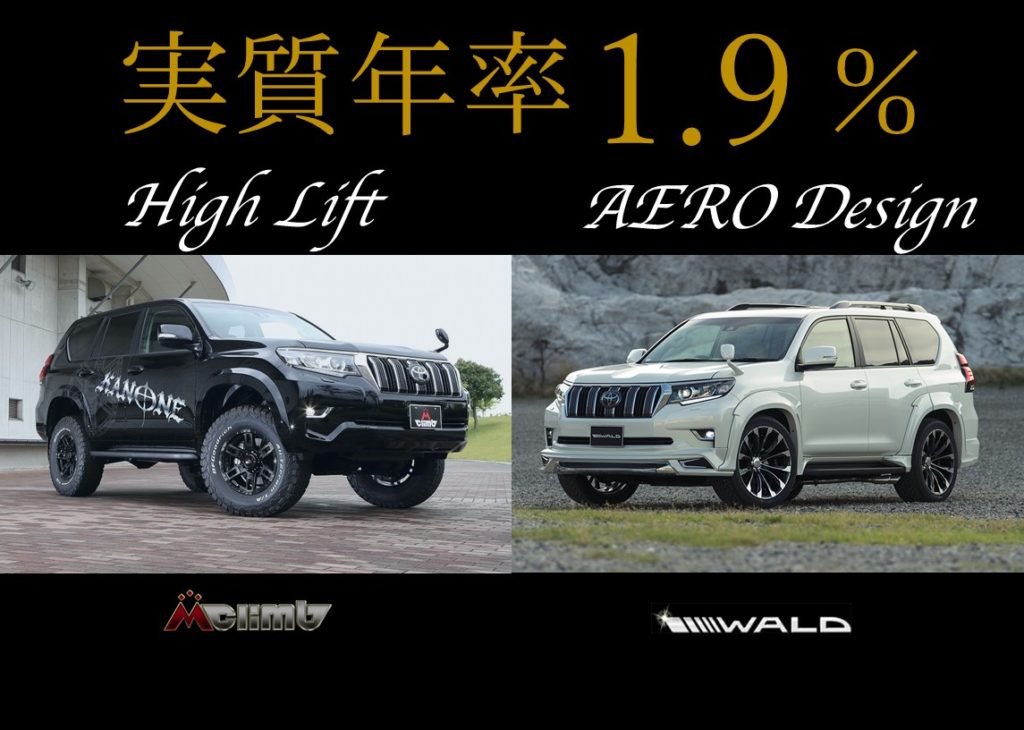 We also have another July Campaign for those who enter into a contract with us! Get the LED room lamp and Weed original face towel when you buy a Hilux Surf 18 seires, Hilux Surf 21 series, FJ Cruiser, or Land Cruiser Prado with us!
Only until the end of July on the 31st.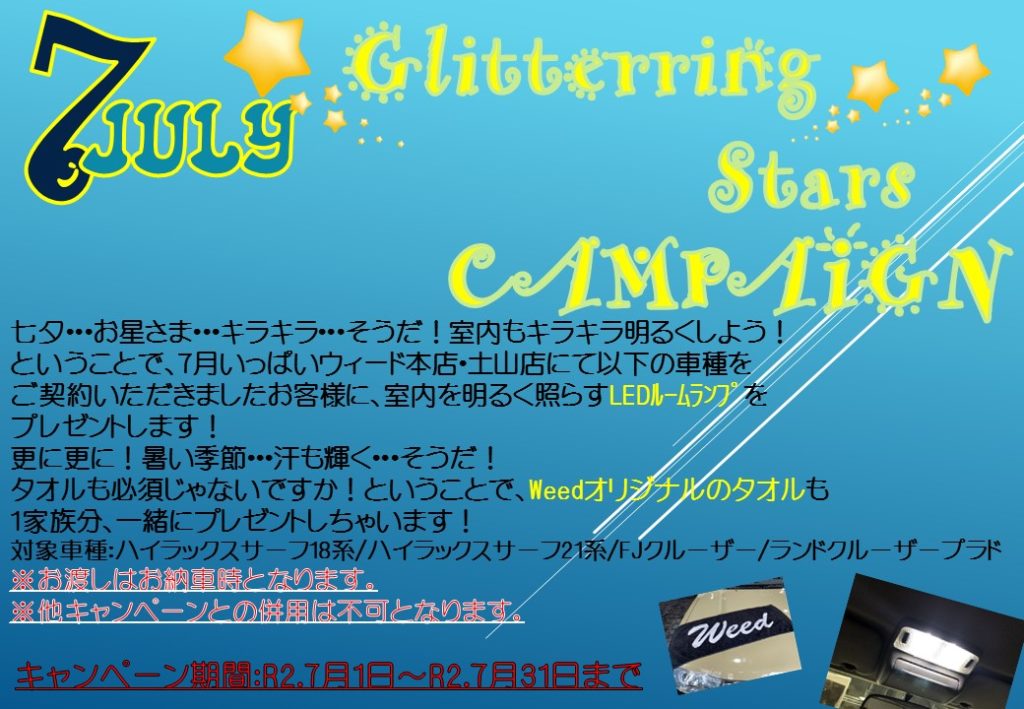 For the Prado, we have the Mclimb Complete Model and the Wald Complete Model:
Each has their own charms, so come by for a closer look!
Mclimb/Weed Head Office
Tel: 0794-73-8000
Email: weed001@nifty.com
Business Hours: 9AM~7PM
Close every Wednesday
Mclimb/Weed Tsuchiyama Branch
Tel: 078-942-1600
weed-002@nifty.com
Business Hours: 10AM~7PM
Close every Wednesday