New LA Style for the FJ Cruiser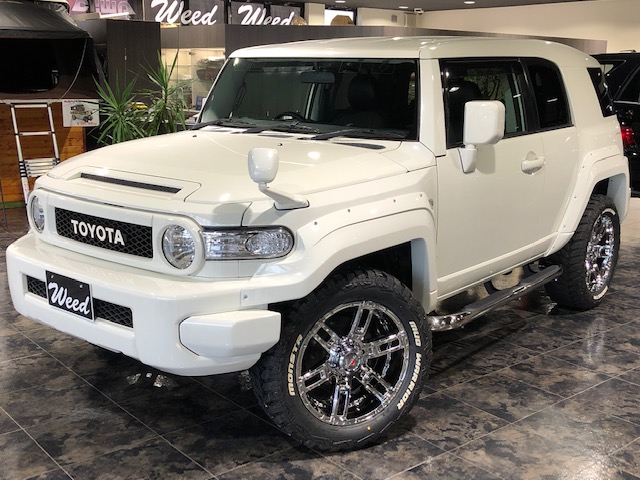 Want a fresh look for your FJ? Look no further!
The New LA Style includes:
20 inch AW
MONSTA Tires
All body one color
Original over fender
LED park signal
LED tail lamp
Leather seat cover
Floor mats
Combi-steering handle
We can deliver this straight to you.
Other than that, the FJ in the picture has some other optional customs fitted too. For more information on the custom specs for this particular FJ, look below:
Year: 2011 Mileage: 67,400 km LA Style
Vehicle Price: 3,480,000 yen
(This price includes the customs listed below!)
20 inch AW KANONE mirror clear
MONSTA tires
All white body color
LED Park Signal Lamp
LED Tail Lamp
Original over fender
Tube step
Leather seat cover
Floor mat
Combi-steering handle
Dual W Muffler
Navigation
ETC
Back Camera
Interested in this FJ? Maybe in this particular new LA Style?
Give us a call!