New Wheels on the 4Runner Hilux Surf!
Our managers had a get together for a special photoshoot! They refitted the wheels on their Toyota 4runner Surfs with the BRUT Wheels.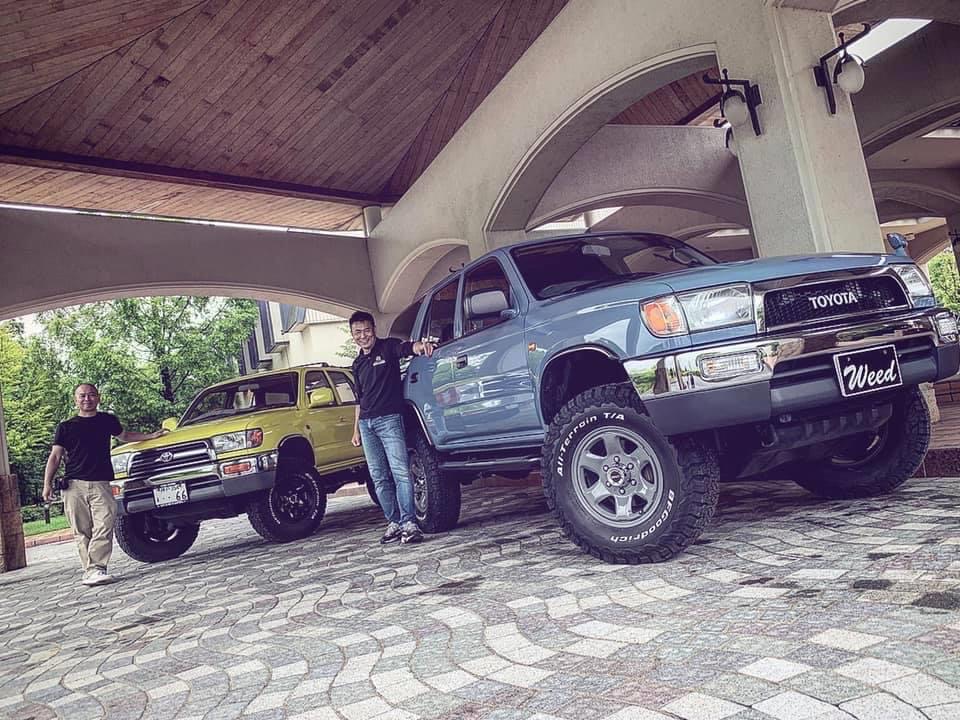 This is a rare picture! Ta-chan is with his yellow 4Runner and our manager at Tsuchiyama Branch is with his smokey blue 4Runner~
BRUT Wheels give out a more rugged look for the Surfs, but retains the classic vibe of the cars.
The specific wheels used for this photoshoot is the BRUT-44:
Want these on your Toyota Surf? Let us know!