NEW! Cargo Trailer: Blast Trail
This has been in the works for a while, but it's finally here! The cargo trailer Blast Trail, perfect for outdoor activities.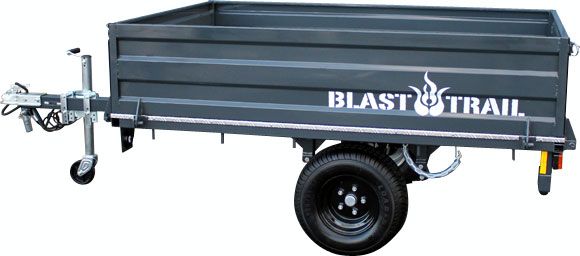 This has passed a 2 year inspection for light vehicles and has a maximum capacity of 200 kg. No need to get a license to use this trailer!
Price: 238,000 JPY (excluding tax)
*other necessary fees may apply. Please contact our staff for more information.
The photo shoot for the OUTDOOR あそびーくる magazine took place at a camping sight in Kato, Hyogo. Here's a sample picture for you all.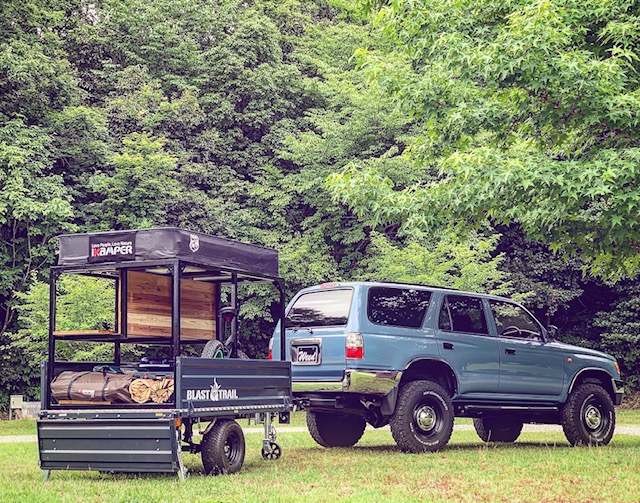 Above the trailer ou can see the X-Cover, a roof top tent from iKamper. This is usually found mounted on a car, but it fits quite well on the trailer too. Quite convenient if you have a safe place to leave your camp at.
Actually, we already fitted the trailer on 2 cars for our customers the other day!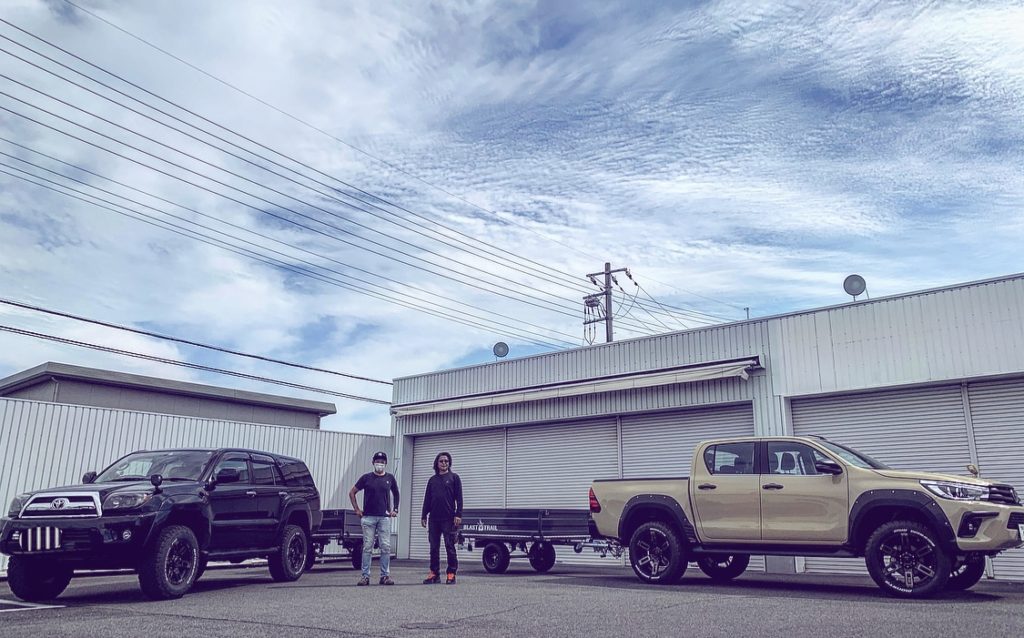 On the left, the Toyota Hilux Surf 215 series and on the right, the Toyota Hilux. To attach the trailer to the cars, both cars needs to have a hitch member kitted.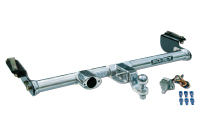 Depending on the maker price, additional fees for handling and fitting would come out to around 100,000 JPY.
Once that's done with, you only have to register the correct information on your vehicle inspection certificate and have the ETC reinstalled.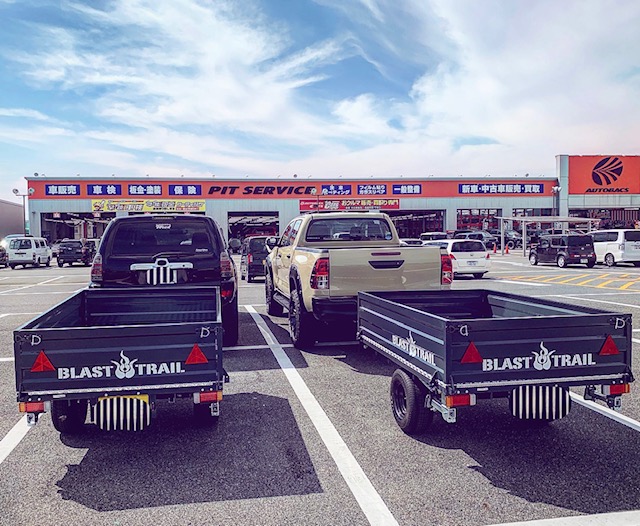 Prepare for your next adventure with a stylish ride and the Blast Trail trailer!