Let's Go on a Delica D5 Camping Trip!
The Delica with its relatively high undercarriage of 185mm is a great van for any camping trip. Avoid getting your ride scratched up from rocks and drive with ease through the terrain.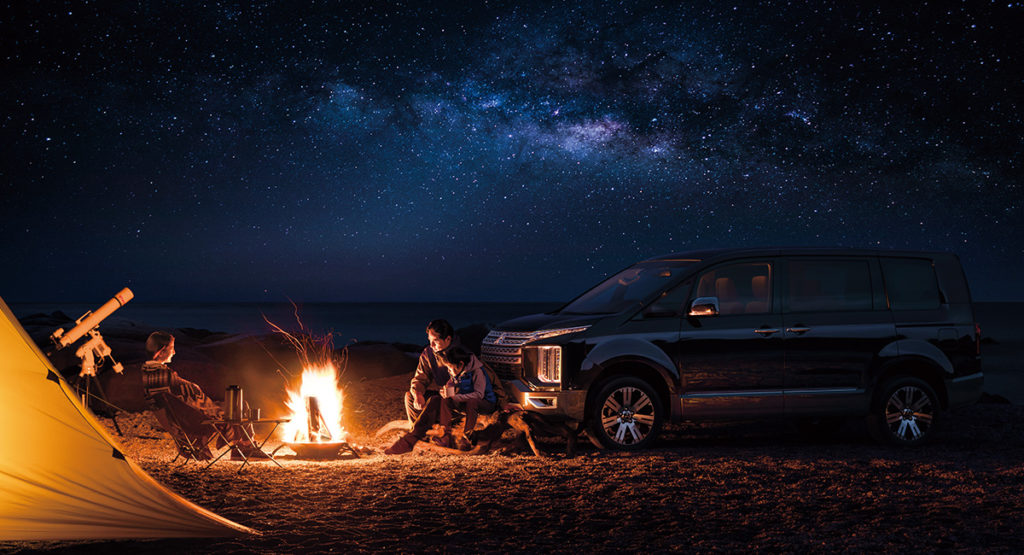 At our Tsuchiyama branch, we have the Eigar Grey P Grade on display at our showroom. This is a luxury upgrade from the standard M grade that requires few or no extra options.
Our BK Style D5's are popular, but the WARLOCK body kit is gaining popularity too. Even through the summer heat, we've had customers come in to see the body kit for themselves. With the silver parts painted matte black, it's sure to make an impression.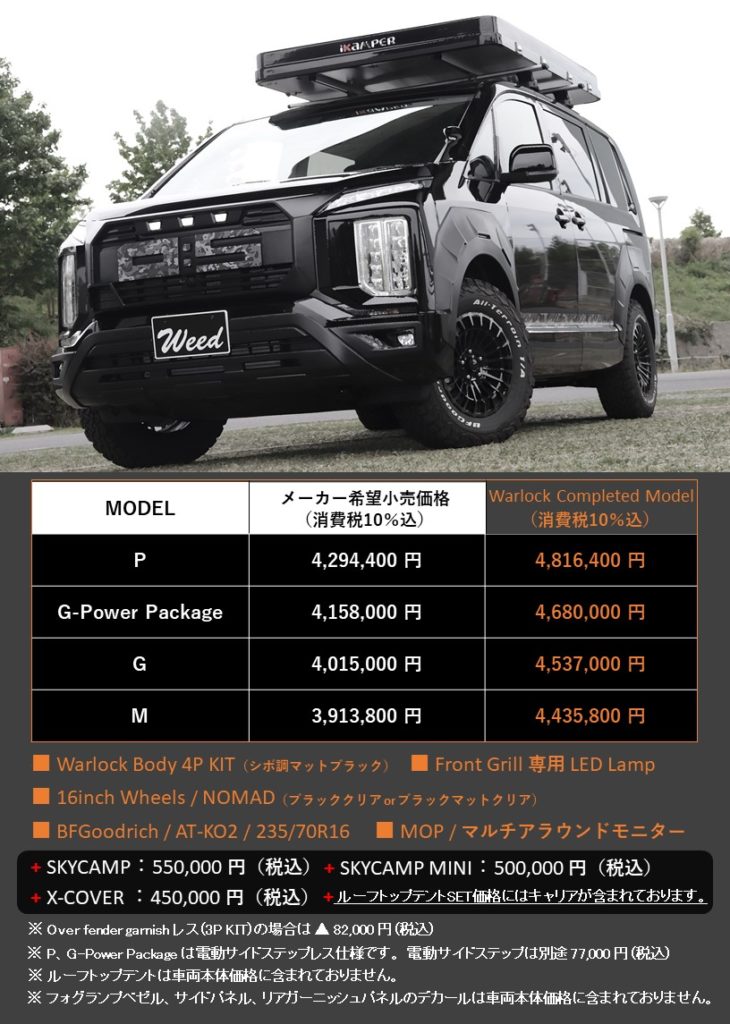 If you have any questions, feel free to give us a call or email us.
Mclimb/Weed Tsuchiyama Branch

TEL:078-942-1600
E-MAIL:weed-002@nifty.com