Delica D5 Navigation Pack 9
Having to travel a lot lately for work last month, I wanted to give a side note to the Adapting Cruise Control system. It allows the car to run at a preset speed and adjusts the speed accordingly if you are following another car. The acceleration and deceleration depends on the distance from the preceding vehicle, so this is a nice safety mechanism to have on your car.
Moving on, the Delica D5 Navigation Pack for 9″ is here!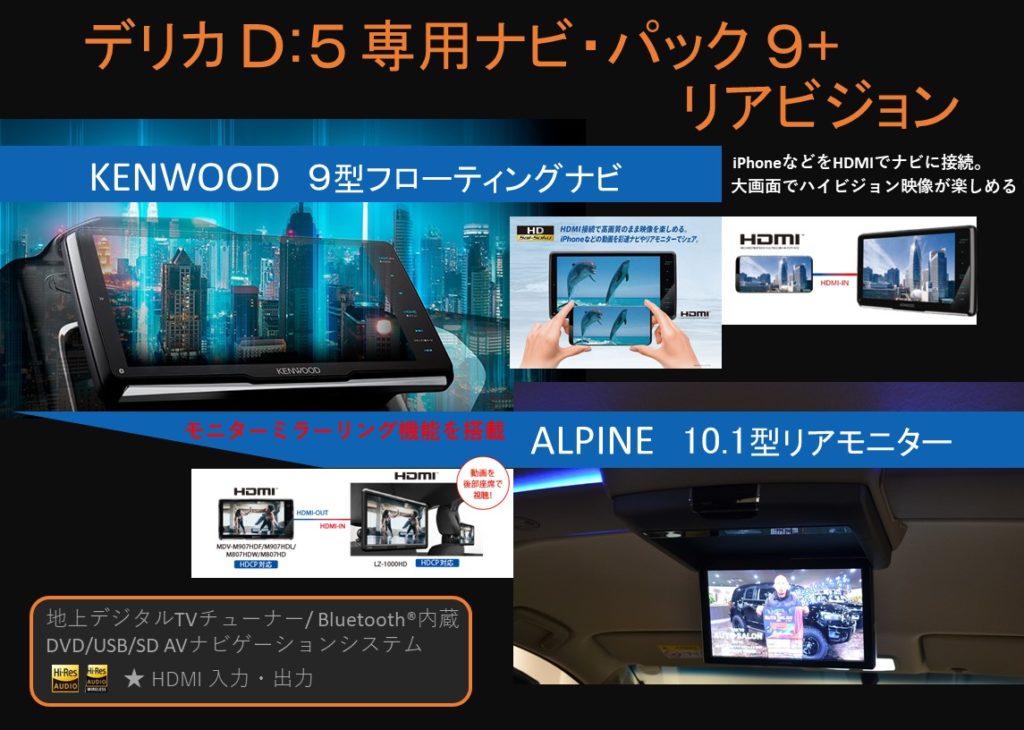 It's by the Alpine maker, and with it comes the floating navigation with hich specs and quality! Not only that, but you can link videos from your smartphone to the navigation screen and rear seat monitor with the mirroring function.
I'd say that's good for its price!
The navigation pack 9 + rear vision PKG is priced at 322,600 JPY (incl. tax).
The ETC used is for navigation 2.0!
USB/DMI port, multi around is also supported.
Feel free to contact our staff for more information.