FJ Custom Completed!
Our customer had us add a custom to his FJ Cruiser (that he also bought with us).
Here, we added the grille guard and rear glass decal!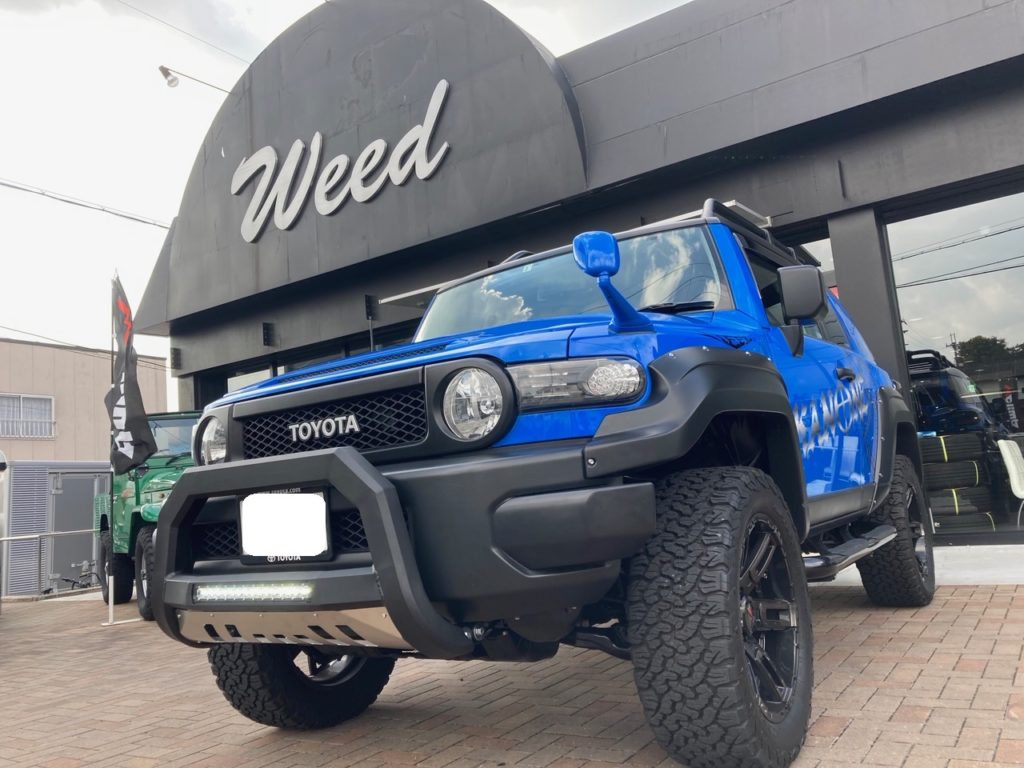 We made the FJ into an awesome ride like our customer wanted.
If you ever want to change the look of your FJ Cruiser, feel free to let us know! We will always support you 🙂
At Mclimb/Weed, we can accommodate the available customs and dress-up options regardless of vehicle type.
If you have any questions regarding what we can do, feel free to contact us for a consult.