Studless Tires for the Narrow Body Hilux Surf
Now that the weather's gotten colder, we've had more orders of the studless tires. One of the more common orders we receive are for the narrow body Hilux Surf 18 series type studless tires.
Since there are not a lot of sizes, many have been asking what the best one for them is.
Here, we would like to introduce…
DUNLOP GRADTREK SJ5 235/80/16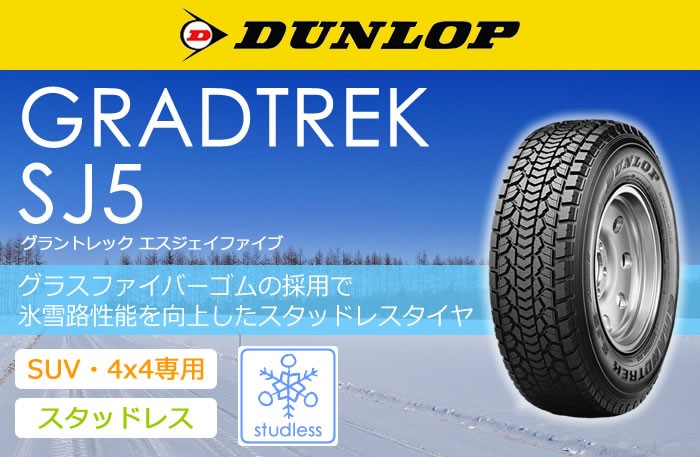 No issues at all when mounted with the genuine AW of the Hilux Surf.
We also sell used genuine wheels, so feel free to ask our staff for more information.
Of course, you can order just the tires, or the tires and wheels together 🙂
If you are looking for other tires, just let us know and we'll see what we can do for you.
*If we have no studless tires in stock, we will make an order with the makers directly. Please note that when this happens, it may take more time until delivery. Customers who wish to use them soon should place an order at their earliest convenience.