Land Cruiser Prado For Sale
2019 Land Cruiser Prado, late 150 Prado model, Grade: TX-L, gasoline
Mileage: 12,600 km!!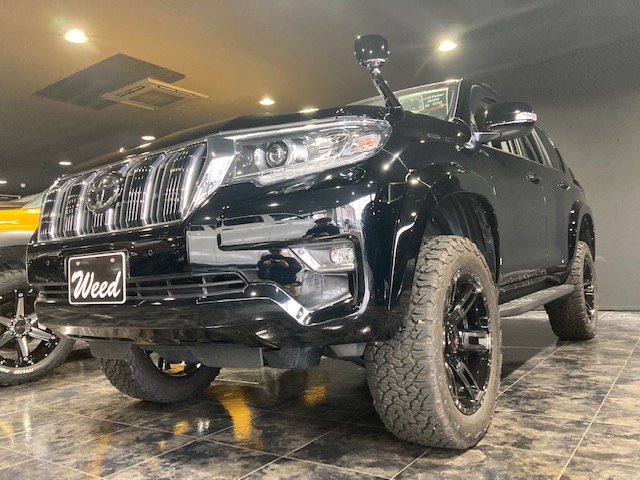 Standard Parts on the Prado includes the following:
New 17 inch AW KANONE (black clear)
New BFG/AT/285/70/17
New 2 inch lift up kit
New diff drop kit
Grille BK paint
New over fender
New dual muffler
Memory navigation by ALPINE (CD, USB, SD, FullSegTV, DVD, Bluetooth)
ETC
Back camera
Radar adjustment
Back lamp relocation
Including all the standard parts listed above,
Vehicle Price: 4,580,000 JPY
We have optional parts available for extra customs as well~
The original genuine navigation is alsoinstalled.
Feel free to contact us for more details at our main showroom!