Customized Prado: Lifted Up Kit
Hi, it's Nishioka from Sabae Branch!
We installed the lift up kit to the Prado the other day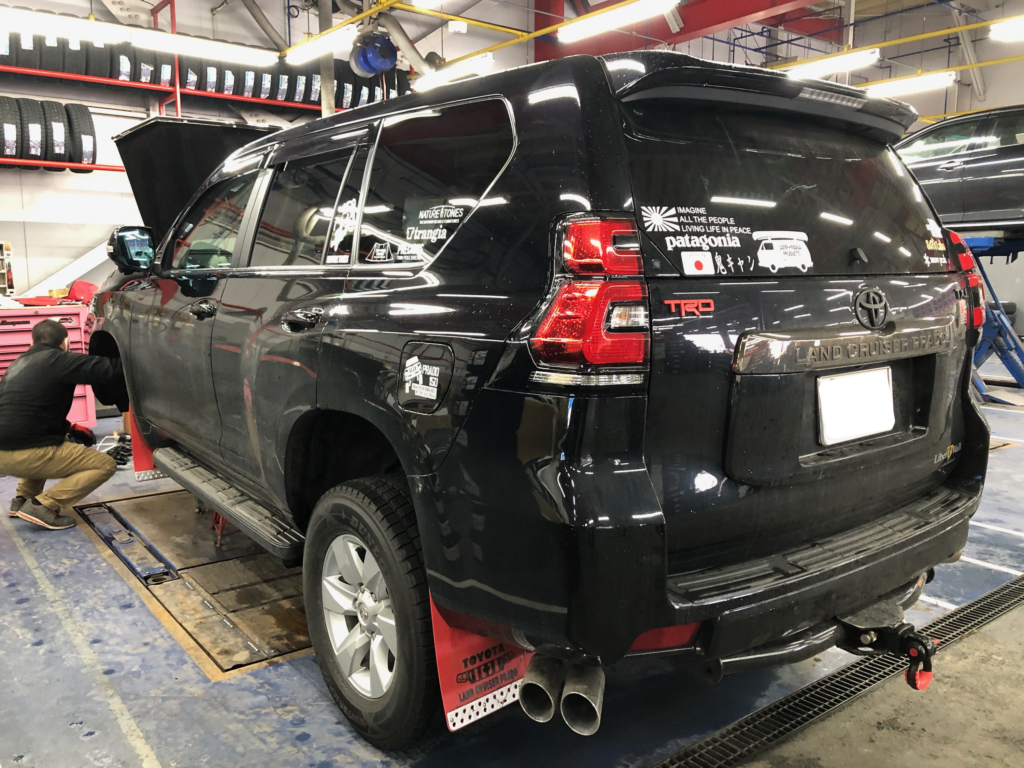 Here's what it looks like underneath: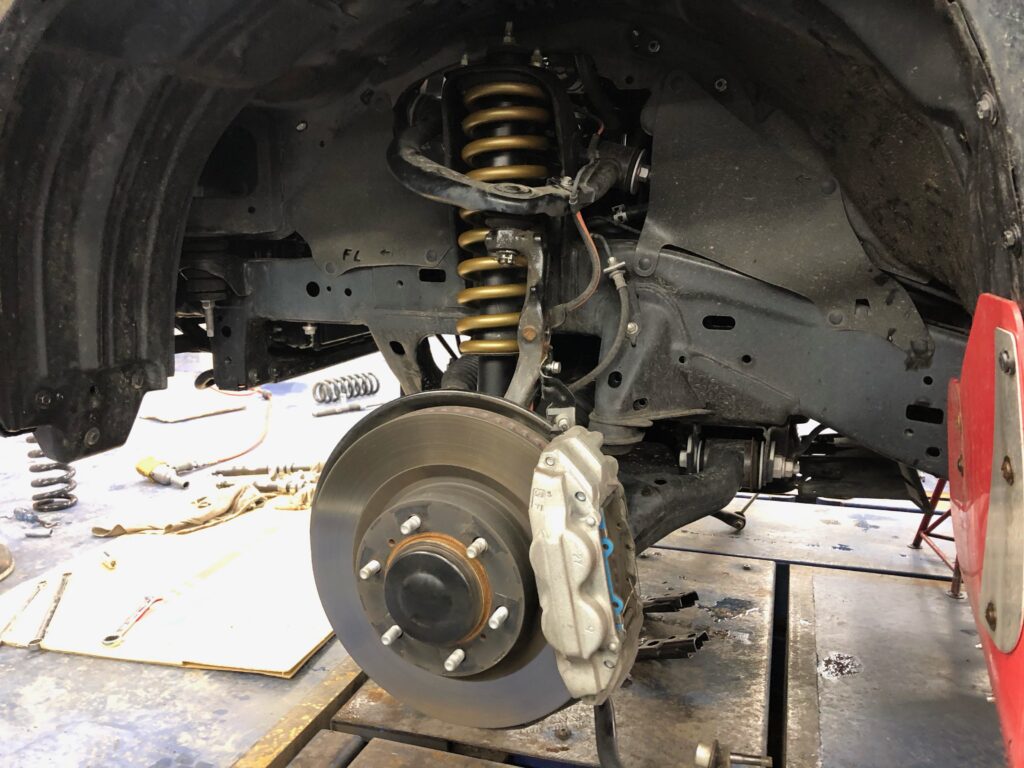 Brand new suspension coil springs~
The customer actually also wanted to have our KANONE rims moutned as well, but the snowfall here is still pretty heavy, making it unpractical for now.
For now, enjoy the snow and look forward to getting the rims on during the spring 😉
We look forward to customizing your ride into a lovely one.