Hilux Surf LA Style
Good day everyone! I'm Setsu from the main branch here to introduce you to our Hilux Surf in LA Style!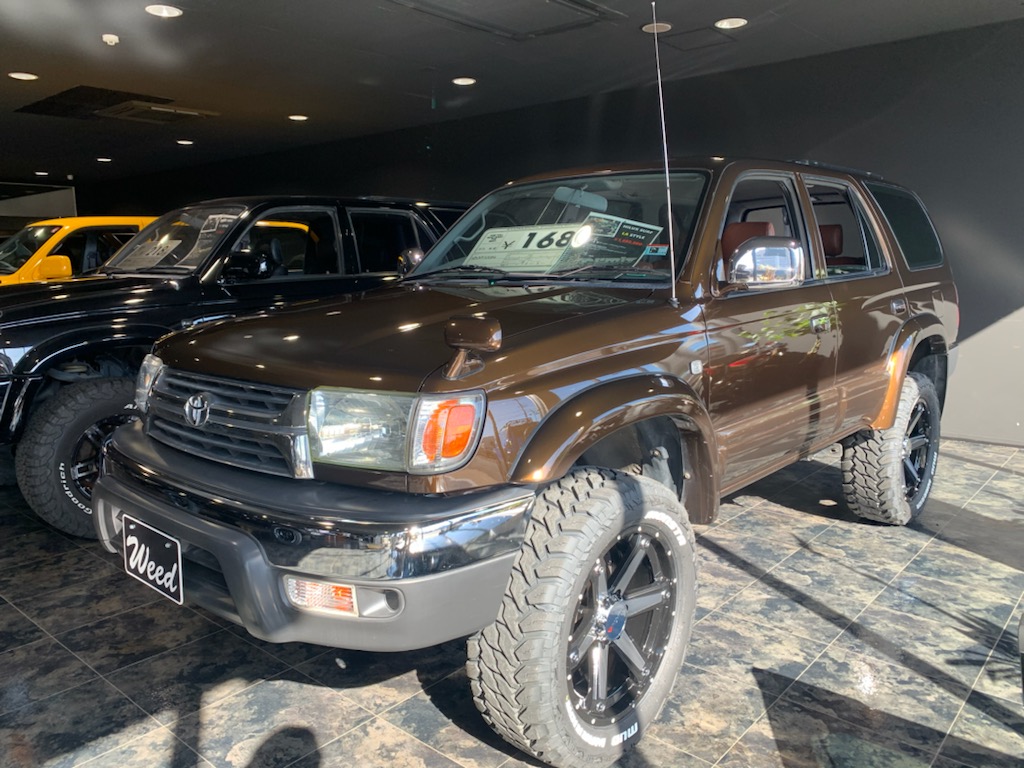 With the whole body painted Marrakesh Brown with the exception of the chrome bumpers.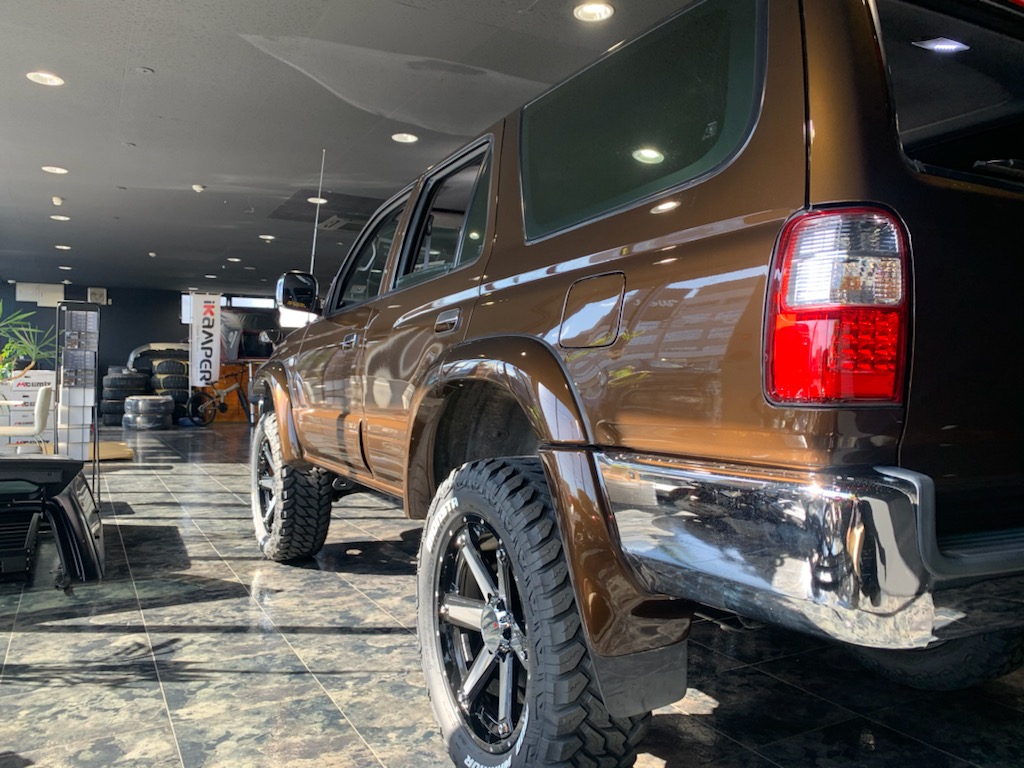 The 20 inch rims match with the 2.5 inch lift up to make a grand entrance for the Surf!!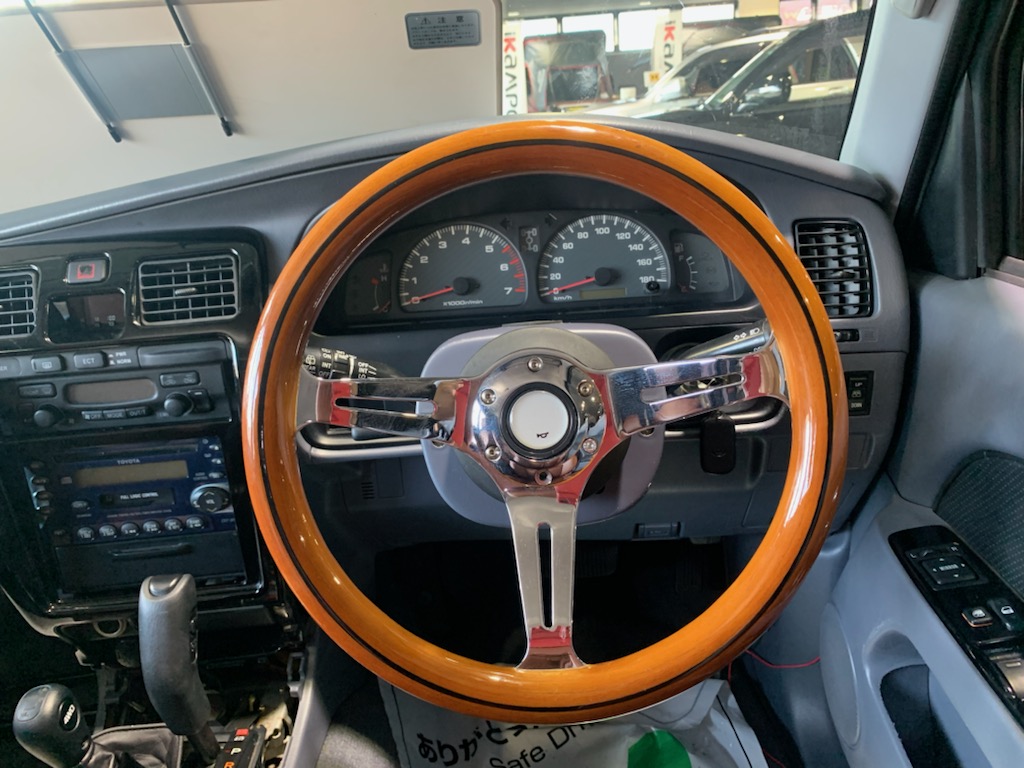 The steering wheel is also a stylish classical one to match the feel of the car.
The Hilux Surf LA Style – Marrakesh Brown
Year: 2000
Mileage: 143,000 km
Fuel: Petrol
Vehicle Price: 1,680,000 JPY
Prompt delivery available!
Feel free to contact us for more details~~