Disinfecting the Showroom
We are still open as usual, but we had someone come in to disinfect the showroom!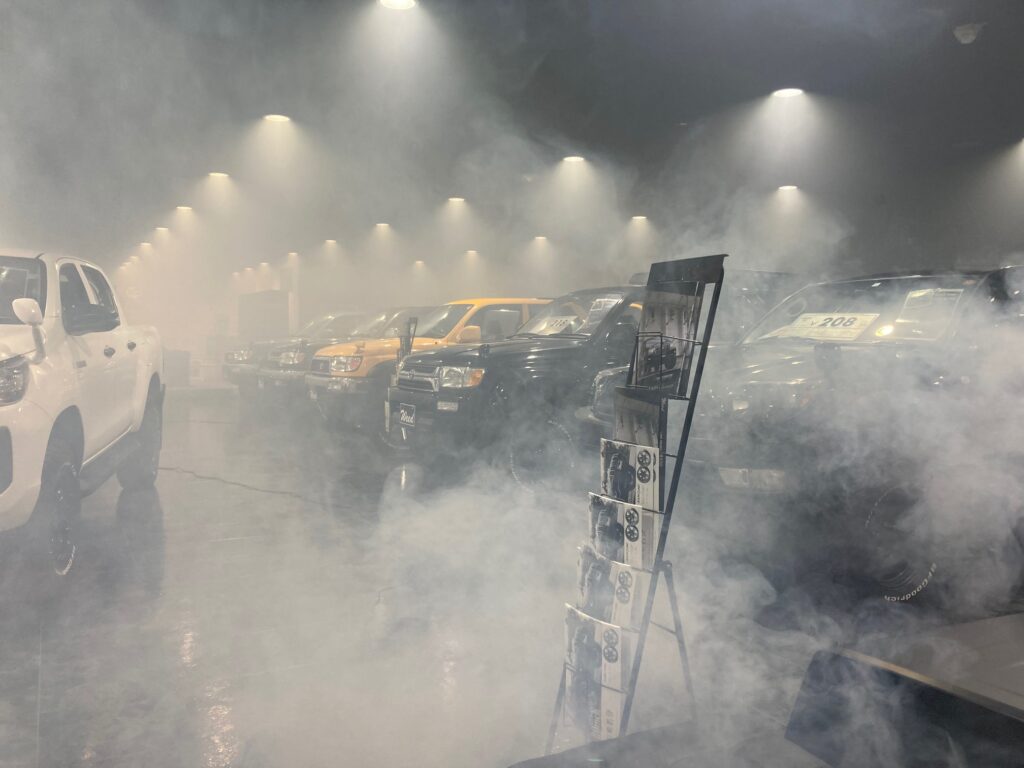 Just look at all that smoke!
This will be effective for another 8 weeks or so.
Even with the number of people with corona has decreased, we are taking every precaution to make our showroom a safe place for both our customers and staff.
Now for our March campaign: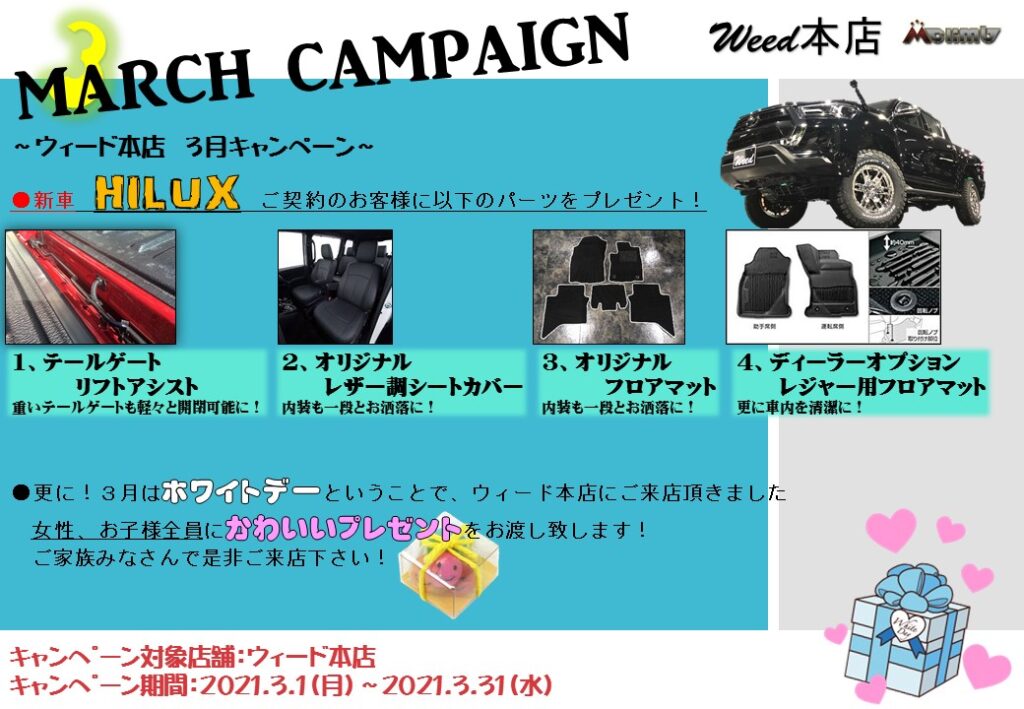 If you buy a new Hilux truck with us this month (March 2021), you will get one of the listed parts as a present!
Plus, since White Day is in March, we will give a cute present to the ladies and children who come by our showroom this month.
Come by for a visit any time~