Kitting the WARLOCK on the Delica
Let's take a look behind the scenes at how the WARLOCK body kit goes on the Delica D5: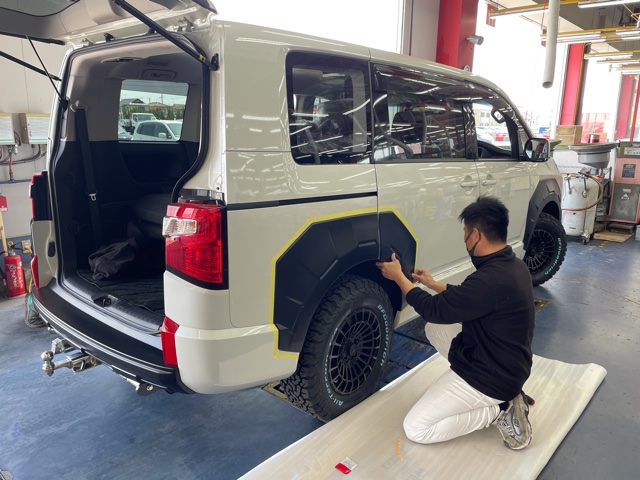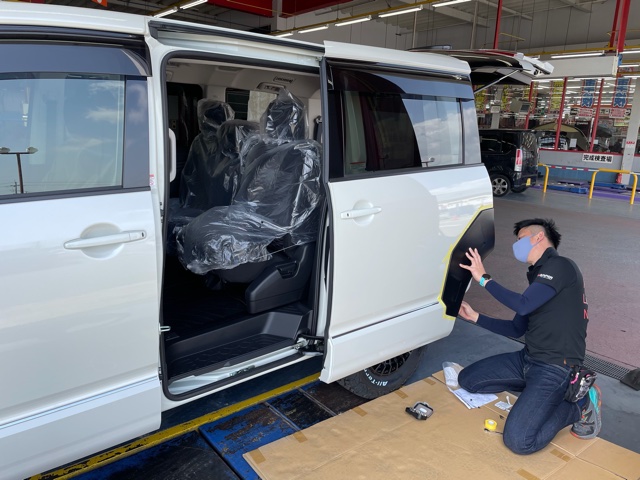 Here you can see our managers carefully kittiing the over fenders on the D5.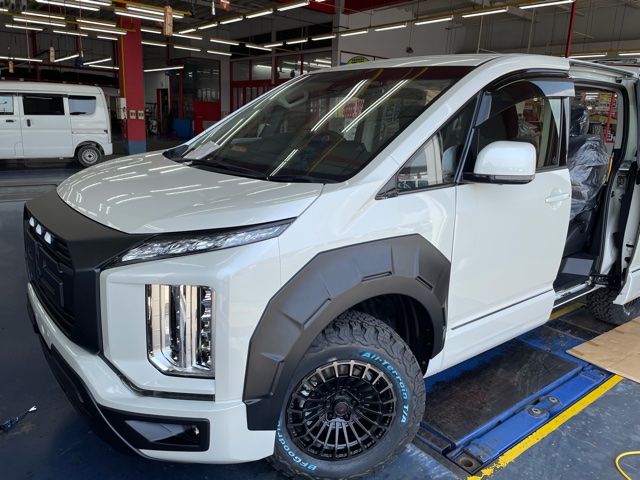 The matte black body kit with the white body color makes it even more eye-catching.
You can place an order for the WARLOCK body kit with us today! Feel free to contact us for more information or to place an order.