The Delica's Interior
Our Tsuchiyama Branch is specialized in the Delica D5's interior as well as its exterior. Check out these pictures:
The leather seat covers seat covers over the original fabric seats give a more sleek feel to the ride.
We have the leather seat covers available in black with silver stitches, giving a high quality look.
This set is for the 7-8 seater Delica D5.
The panel above the glove box is also in sparkling piano black!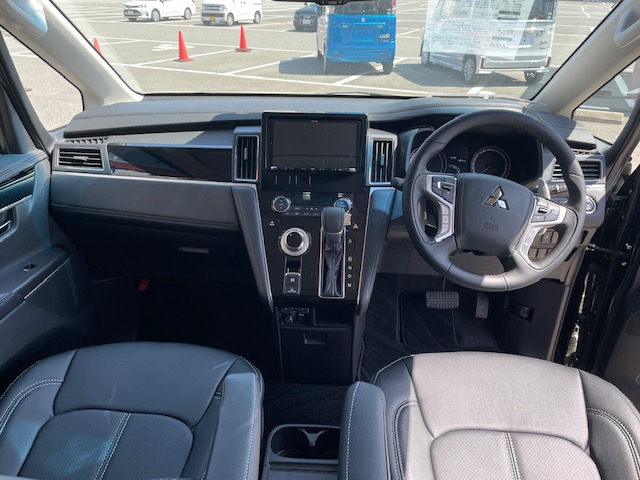 These interior customs are optional for those who want them.
Feel free to contact us for more details!