Learning Something New
Working at our latest Sabae branch, Sakamoto-san had noticed something new and surprising.
While the rims are a bigger size than he was used to, he never noticed the white letters on the tires.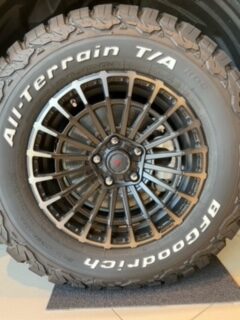 He thought it was painted on later, but it's actually white rubber on the actual tire!
It's his first time seeing this white lettering on tires, so he thought it was pretty cool.
What have you learned since getting your own car? Let us know in the comments 😉