WARLOCK Delica D5
You may already be familiar with our WARLOCK body kit, but this time we also added the bumper guard by GOQBUT!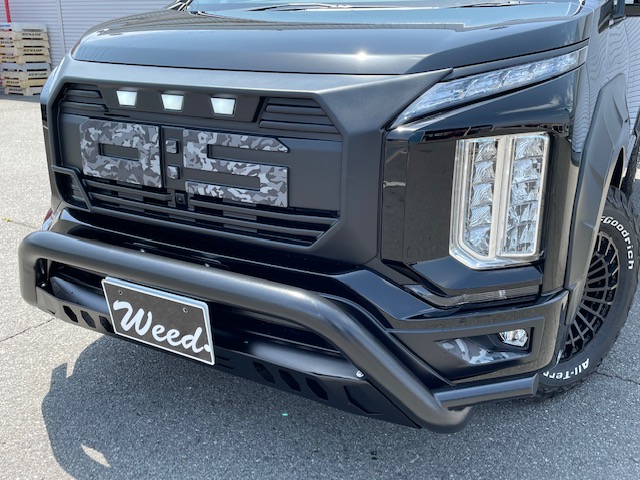 The initial impression changed from before, doesn't it~
But it is a nice match with the WARLOCK.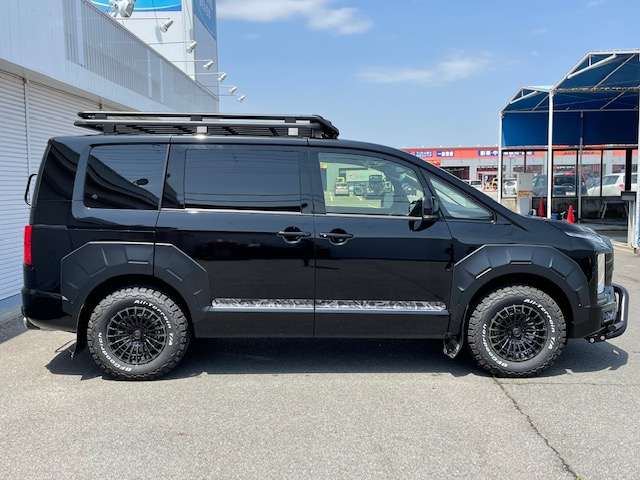 Along with the roof rack and the camouflage decal, it makes for a unique van.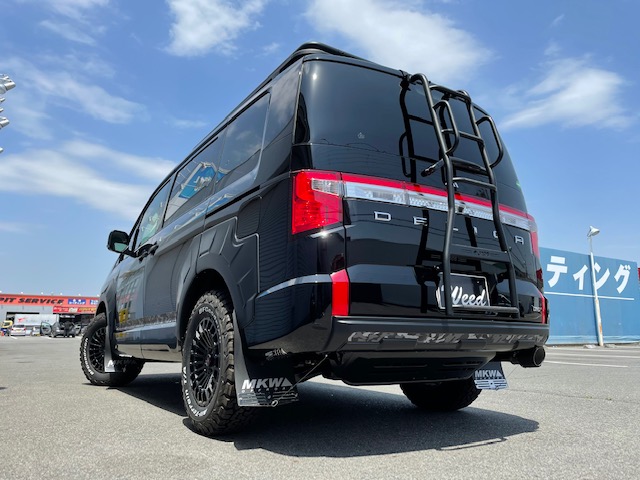 The JAOS rear ladder is also installed to make hauling luggage easier.
MKW mud flaps are also good for off-road adventures.
The bumper guard, rear ladder, and roof racks are a hit among our customers recently. And it's no wonder with the cool factor they bring!
For more information for Delica D5 parts, contact us at our Tsuchiyama Branch!