Popular Delica D5 Parts
The weather became warmer over the last few days, but we are still hard at work on our cars!
Our Tsuchiyama branch especially has been busy customizing the Delica D5 with custom parts. Some of the more popular add-on parts include the front bumper guard, rear guard bar, and a few others.
Before we install the bumper guard, we make sure that all the paint is properly painted/sprayed. Here you can see one of our managers checking the quality of the paint himself!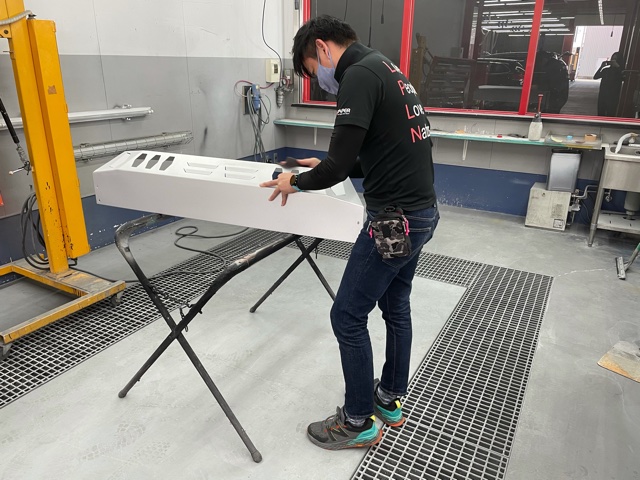 We always look forward to your visits~
Come by for a look or just for a chat about 4×4 cars. 🙂