Replacing the Steering Wheel
It's a rainy day at our Sabae Branch, but we are still hard at work!
Here are some pictures of our staff replacing the steering wheel the other day: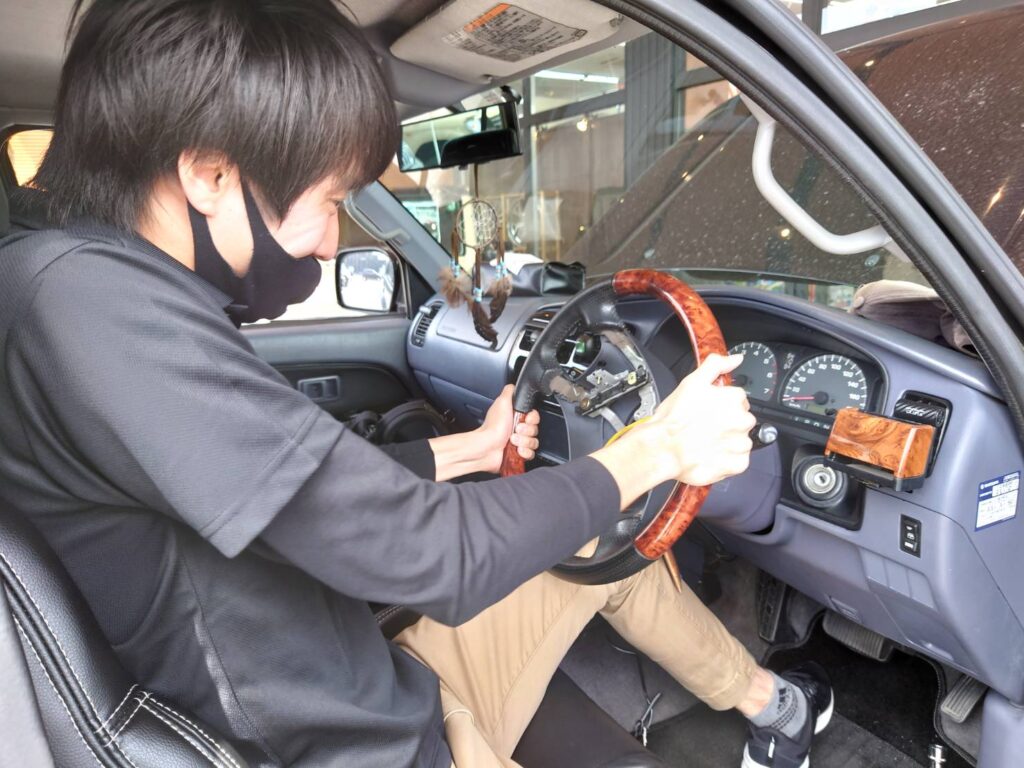 He's totally focused and unaware that his picture's being taken.
Here are some more pictures: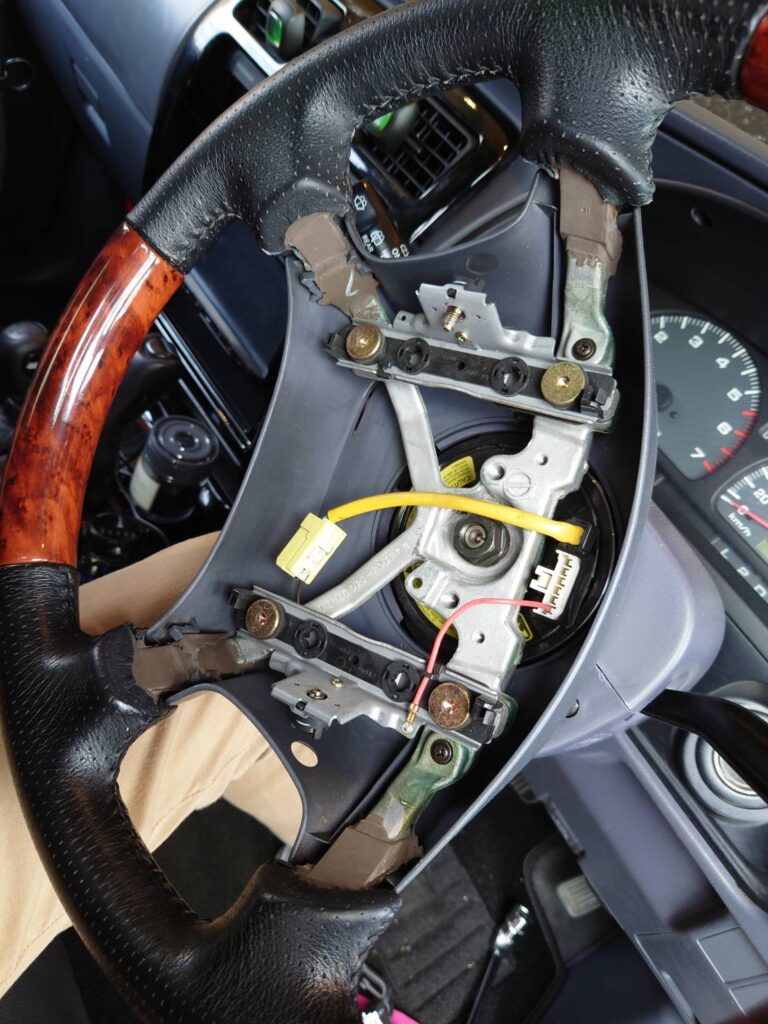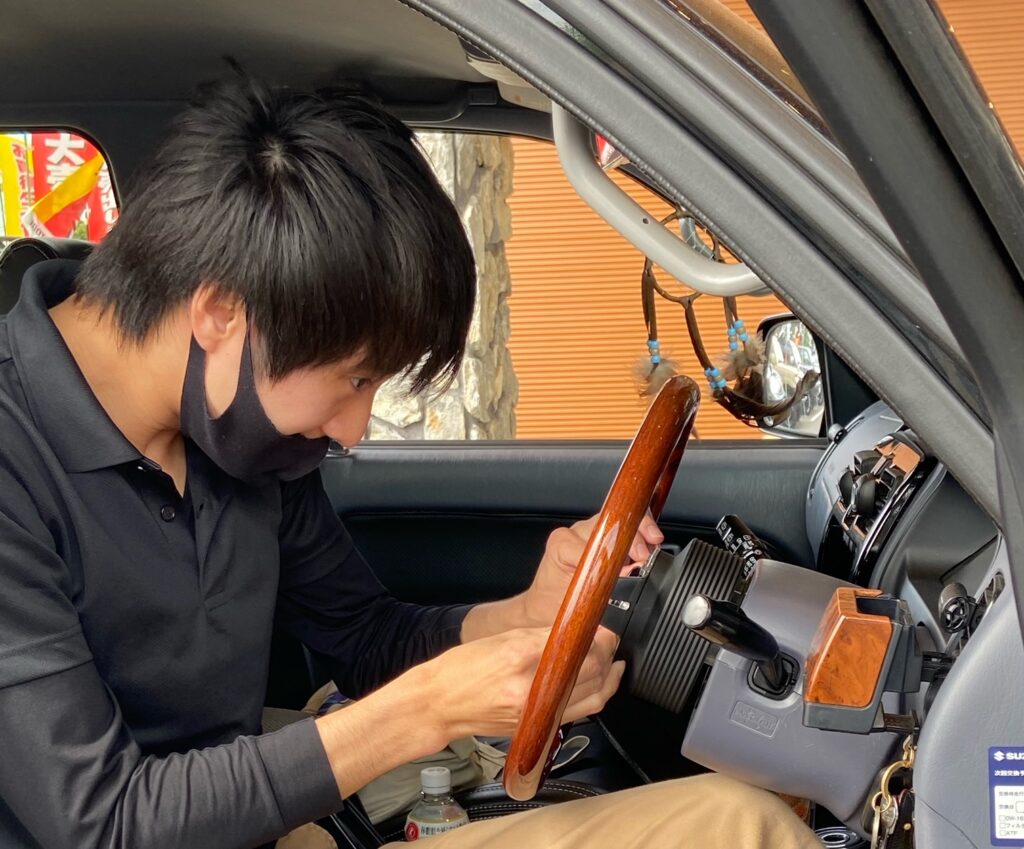 If you would like to customize your car, feel free to contact us for consultation.
Whether you want to change your steering wheel, rims, tires, or ask about a paint job, we can help!