Mounting the Rear Ladder
During the festival at AutoBacs, we've added another element to our Delica D5: the rear ladder!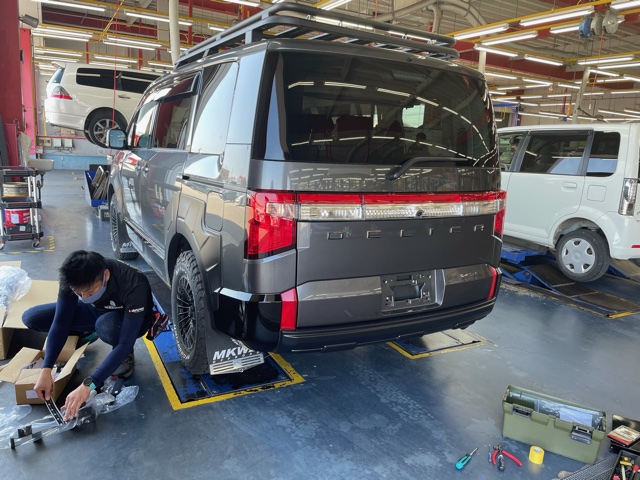 Remember to remove the number plate first before installing it!
The roof rack, rear ladder, and bumper guard are very popular recently.
When it's mounted, reinstall the number plate…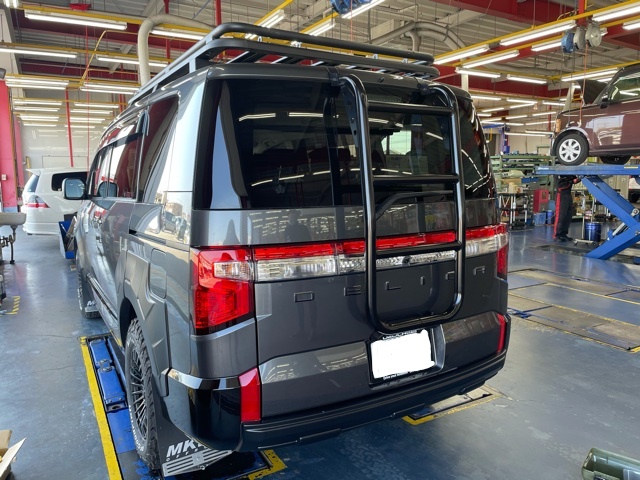 And that's it!
The KADDIS rear ladder has been kitted!
Now you can place your luggage on the roof rack with ease.
For any Delica custom needs, give us a shout at Tsuchiyama Branch!