Hilux inWeed Tsuchiyama store
The other day, I replaced the front grill of the Hilux on display.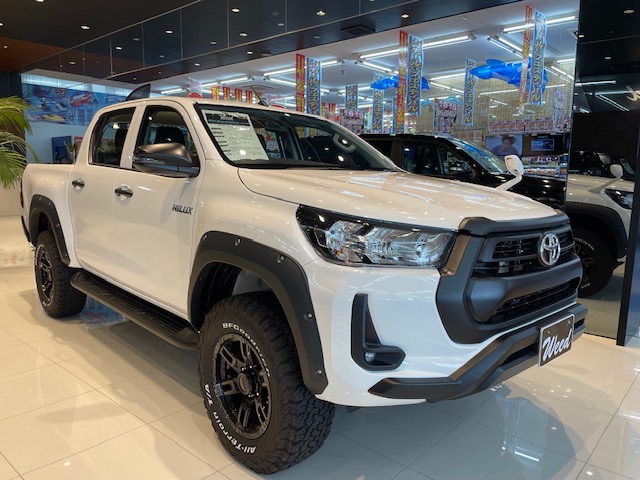 It was here before the replacement.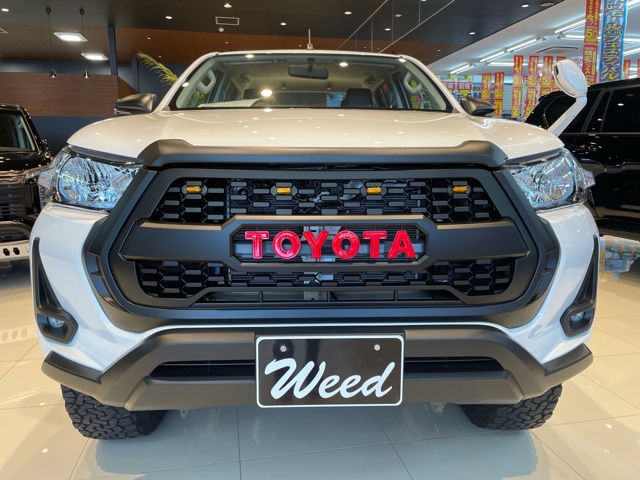 The TOYOTA grill is getting cooler, isn't it? And the LED light on the grill is the light.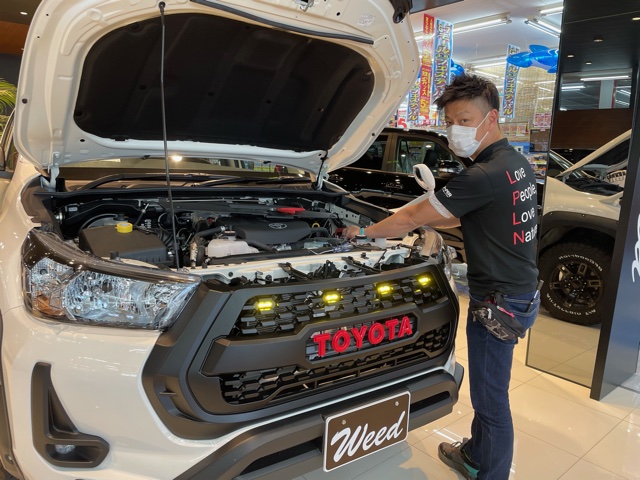 If you point it at the camera during the lighting test, just look at the camera.
I got a face.
It is too much good looking.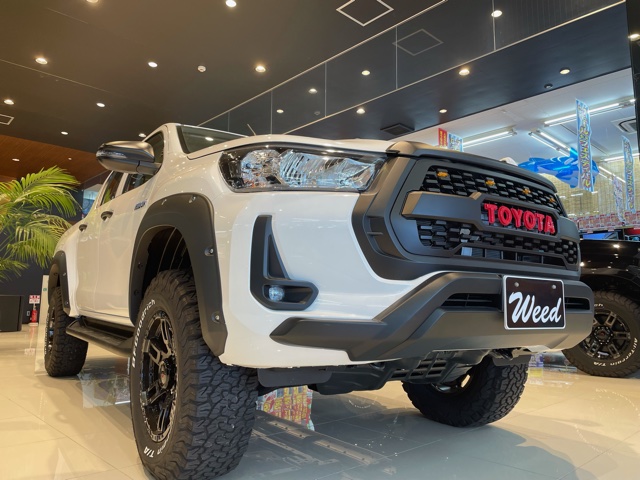 It is on display at the Tsuchiyama store, so please feel free to contact us.