Delica bathing in Weed Tsuchiyama store
The weather is fine today and it's a good day to wash, but if you're exposed to the sun for a long time, you're likely to get a heat stroke. Meanwhile, I washed my car today.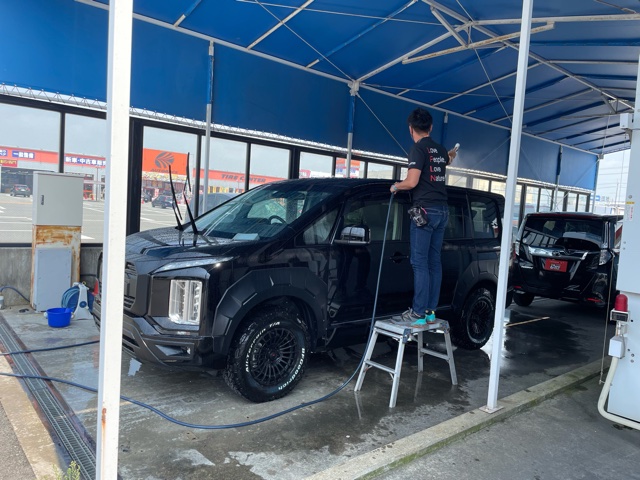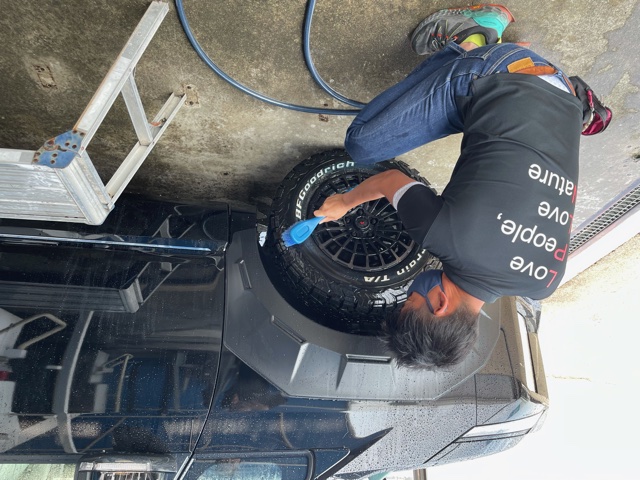 Delica bathing in the hot weather also looks good.
Sometimes the water that washes the Delica splashes on me, but it's cold and comfortable.
Mr. Kanayama had his right knee and the back of his right knee sloppy due to the water leaking from the hose, but it was hot, so it was dry soon. It is open well.