Prado Completed in MCLIMB
Weed Tsuchiyama store.
A typhoon is approaching.
I'm wondering if I'll be in Hyogo prefecture tomorrow or the day after tomorrow, but I have to take measures against typhoons. Well, today I would like to introduce Prado.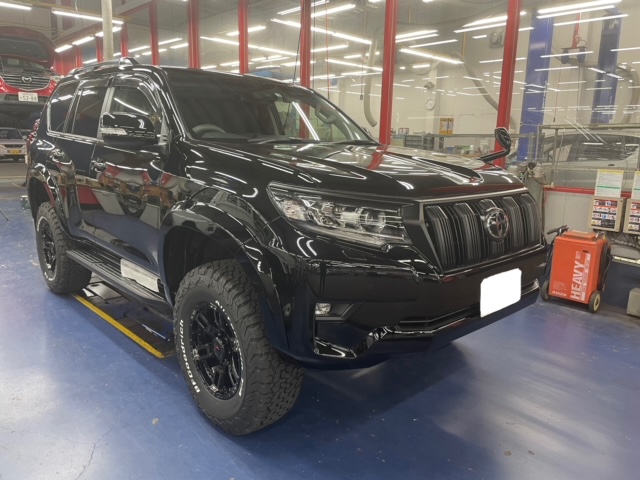 It is a complete specification of MCLIMB.
After all it is cool when you are lifting up
And the front grille, headlight bezel and fog lamp bezel are matte black.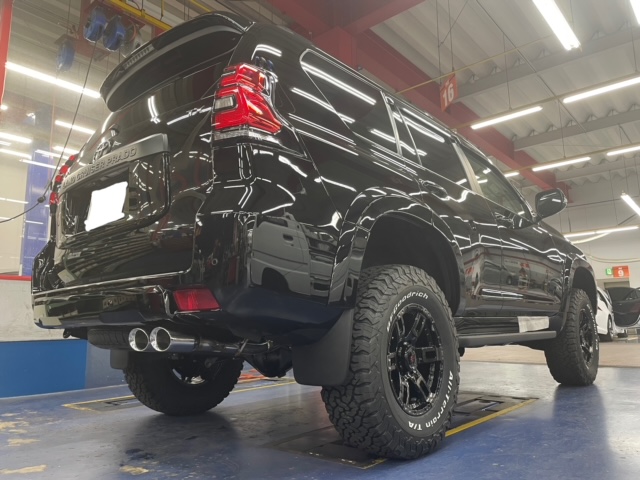 The rear garnish and rear Toyota mark emblem are also matte black.
The Tsuchiyama store also sells Prado, so we are looking forward to your inquiry.