Hilux exhibition car
Weed Tsuchiyama store.
It's kind of warm today.
I can spend time without a jacket.
By the way, the Hilux on display at the Tsuchiyama store
BK style with tough liner specifications.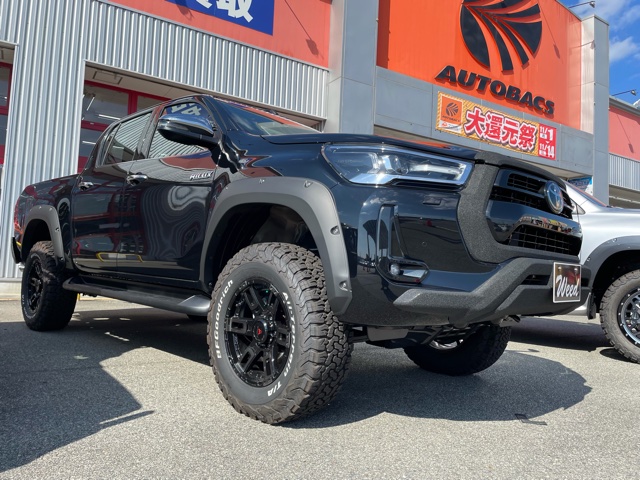 It's cool, isn't it … Hilux
The construction contents of the tough liner specification
・ Bonnet garnish
・ Front grill garnish
・ Front bumper garnish
・ Rear bumper (left and right)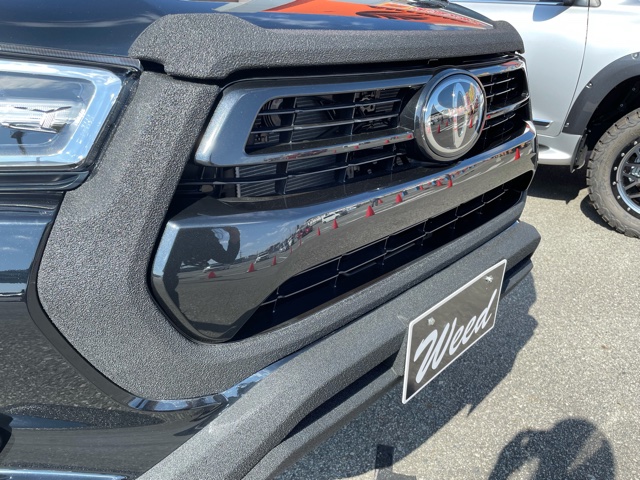 Rough finish
This looks strong again and is cool, isn't it?
The complete price is 4.55 million yen.
For more information, please contact us.