Tsuchiyama store, normal business tomorrow
Weed Tsuchiyama store.
It's been raining since morning today
Recently, I think it often rains on Mondays.
By the way, every Tuesday and Wednesday is a regular holiday at the Tsuchiyama store,
This week is closed only on Wednesdays, and tomorrow's holidays will be open normally.
We look forward to many visits.
The other day, I put a Weed sticker on Delica.
It feels like I put it, but Mr. Kanayama put it.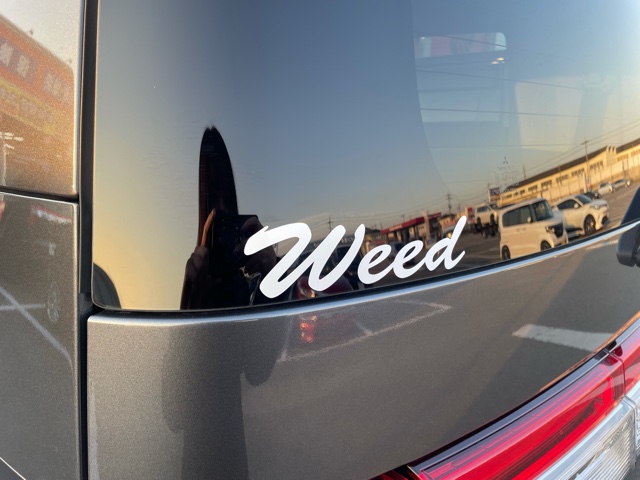 Weed stickers look great
It feels good
Other Weed goods are on sale.
We are looking forward to your inquiry.