December is full of campaigns
Weed Tsuchiyama store.
It's approaching mid-December, and this year is about half a month.
Meanwhile, this month is full of campaigns.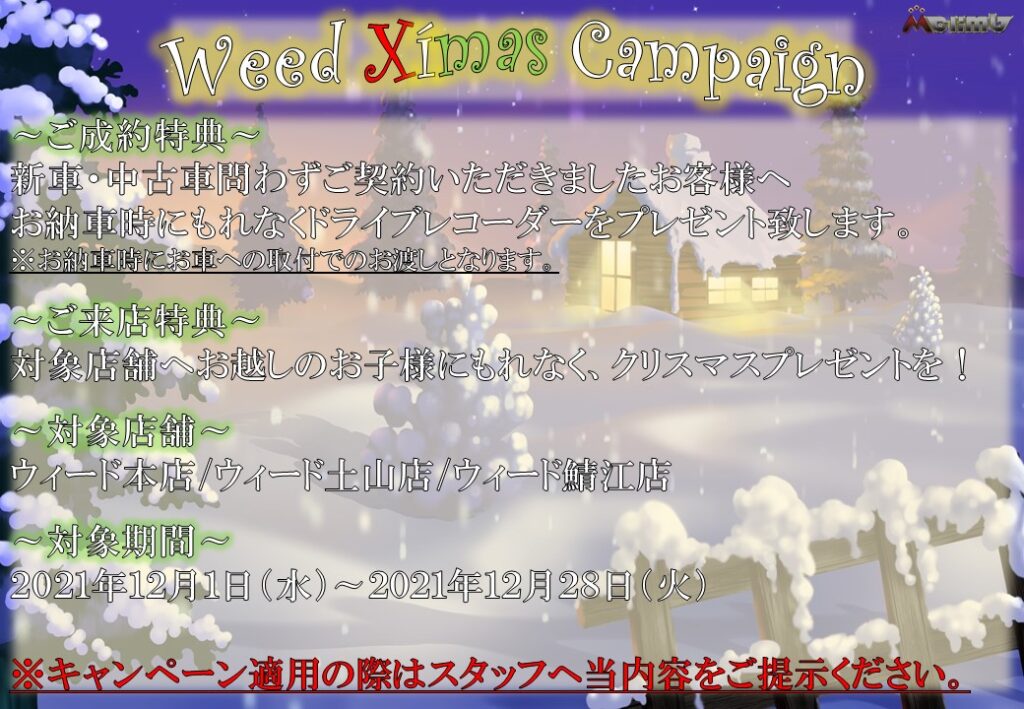 This campaign is also underway, but Delica is a must-see for customers who are thinking of purchasing Delica because it is the Weed Tsuchiyama store.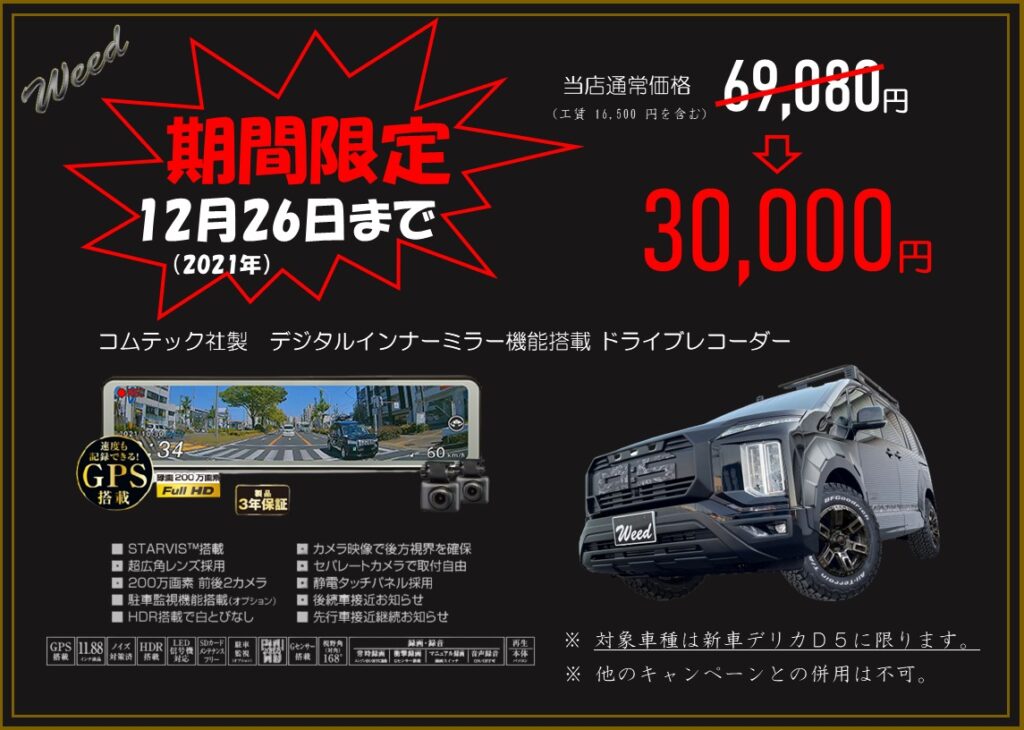 Digital inner mirror and dashcam front and back set
Our regular price 69,080 yen → 30,000 yen
The campaign price is limited to customers who have signed up by December 26th.
Don't miss it and it's about a month to Tokyo Auto Salon
We look forward to your visit