Delica no interest rate campaign
Weed Tsuchiyama store.
I feel that today is not colder than usual on Coming-of-Age Day.
It's cold but not cold.
By the way, we will hold a limited-time campaign at Weed Tsuchiyama store and Weed Sabae store.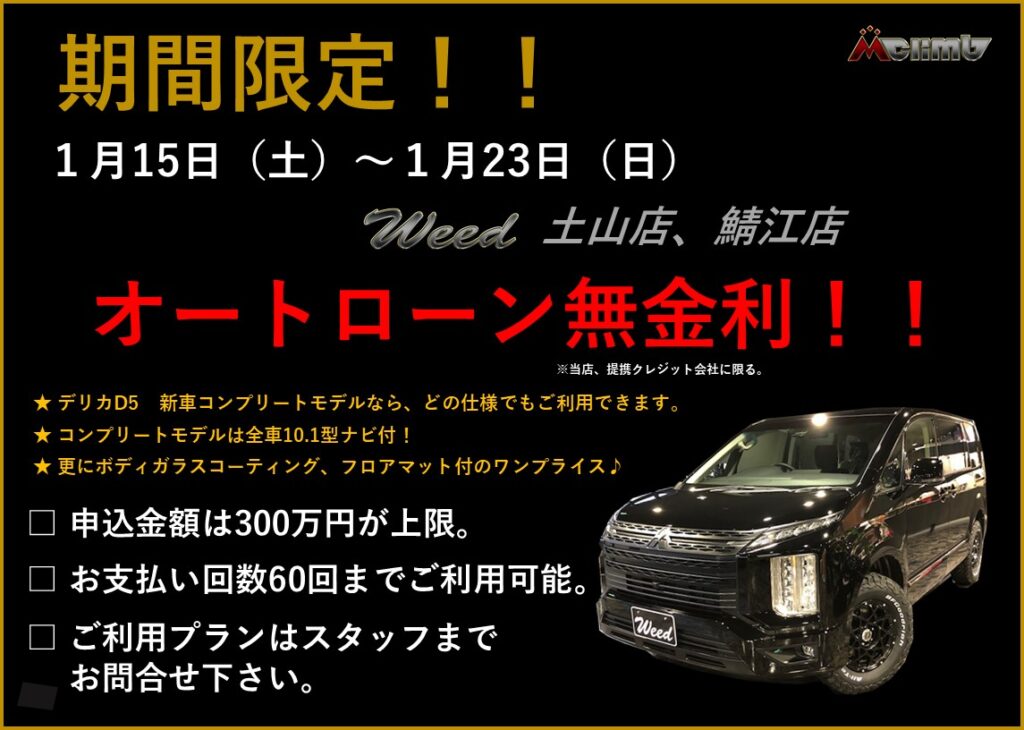 Delica D5 Limited
Auto loan no interest rate campaign
This is a must-see for customers considering Delica.
If it is a new car complete model, any specifications are OK
For more information, please contact Weed Tsuchiyama store or Weed Sabae store.
We are waiting for many visits and inquiries.