I got a nice photo from a customer.
We received comments from yesterday's Instagram and received wonderful photos from our customers.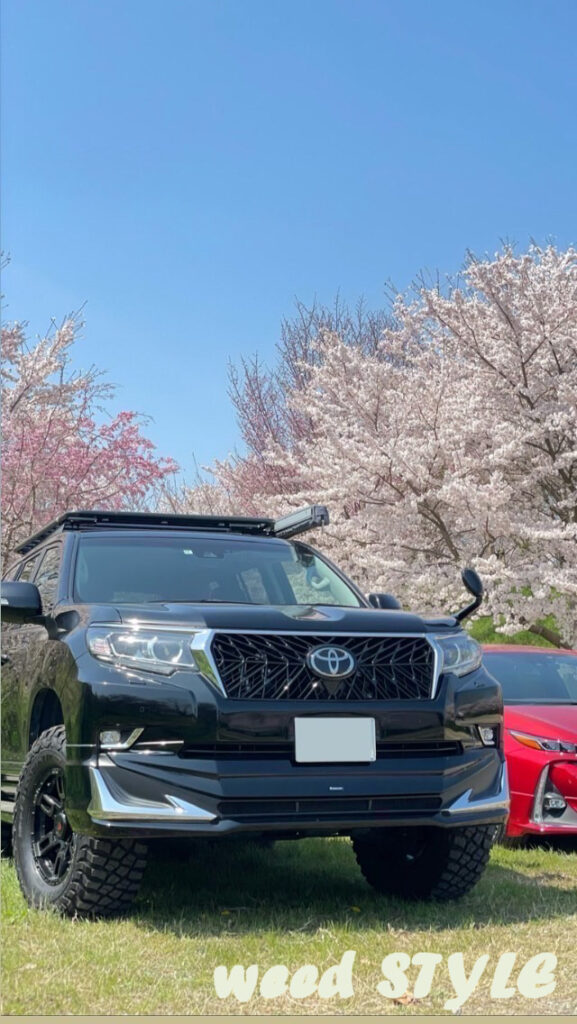 It's a good photo with the cherry blossoms in the background.
Sakura and Weed style Prado are really cool
Thank you for sending us a nice photo.
Please continue to have a wonderful car life.