Hyogo Mitsubishi EXPO
Weed Tsuchiyama store
Today, I am participating in the Hyogo Mitsubishi EXPO being held at the Ikawadani head office of Mr. Hyogo Mitsubishi.
The top tent of ikamper is placed on the Outlander phev and displayed.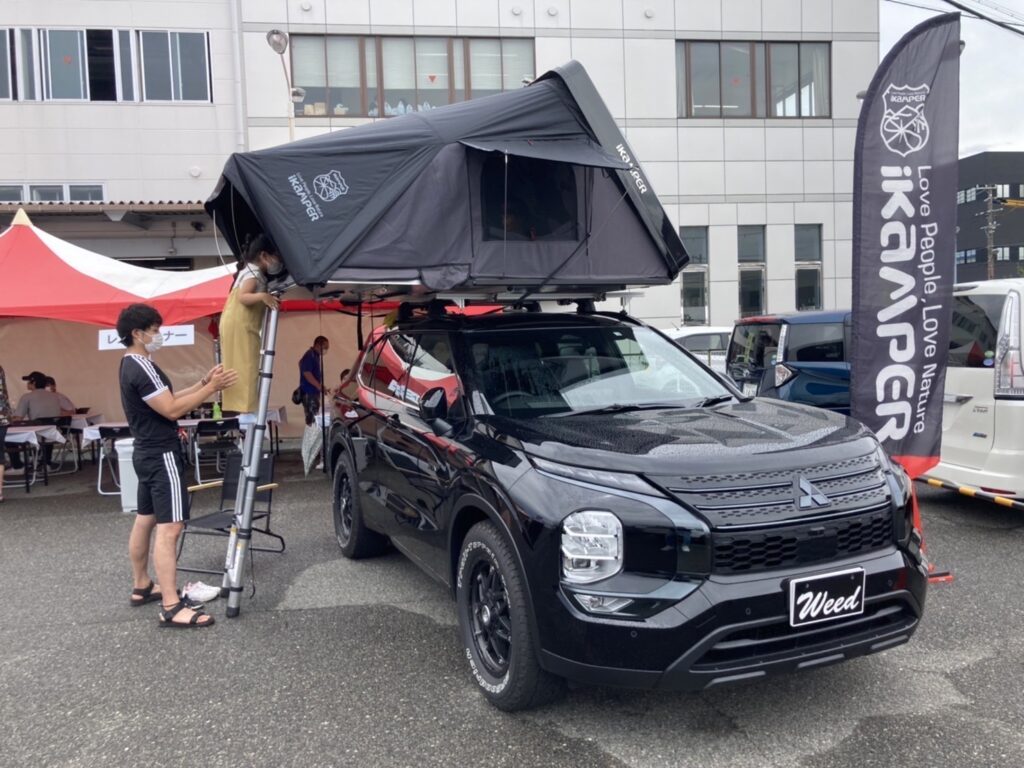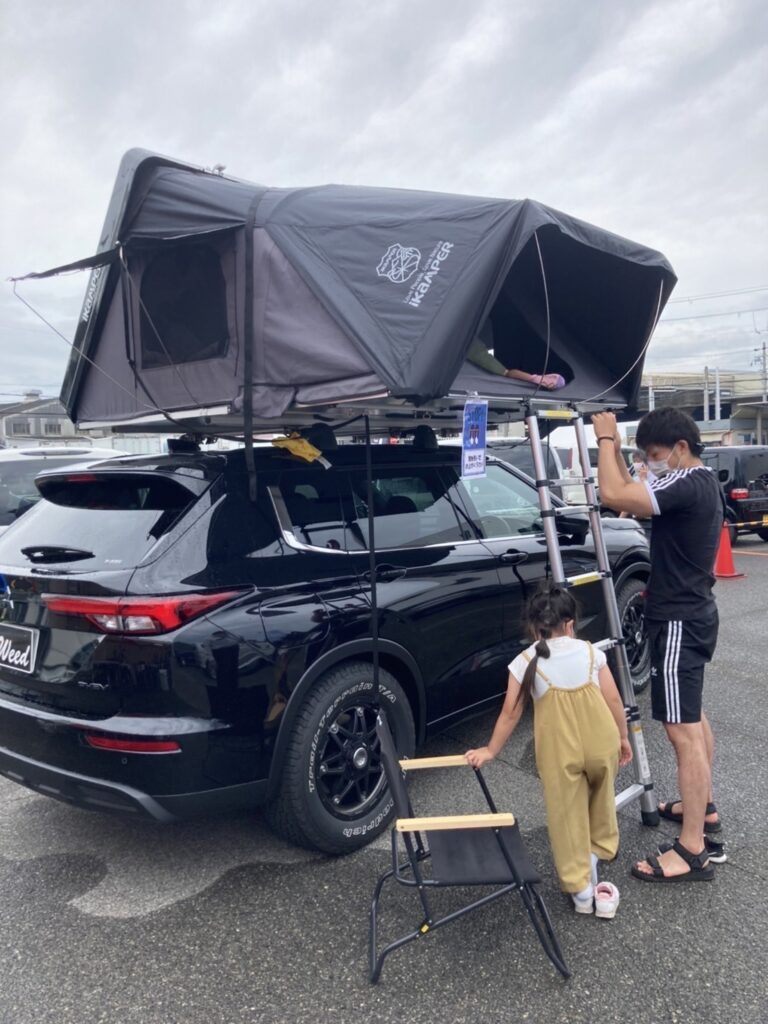 Every time I go to an event, I get popular comments from small children to adults, saying "cool" and "wider than expected".
Easy to assemble and store.
If you are interested or interested, please feel free to contact us.
We'll be expecting you.
The Tsuchiyama store is still open today.
We are also looking forward to your car inquiries and visits.