Renewal of the exhibition car
Weed Tsuchiyama store.
Is the rainy season already over? Hot days will continue ~ It's the influence of the La Niña phenomenon
Please be careful about heat stroke.
By the way, this week, the exhibition car is steadily. .. It was fleshed out.
First of all, it is the installation of the bumper guard GOQBUTO / R made by Auto Flags to our most popular warlock specification.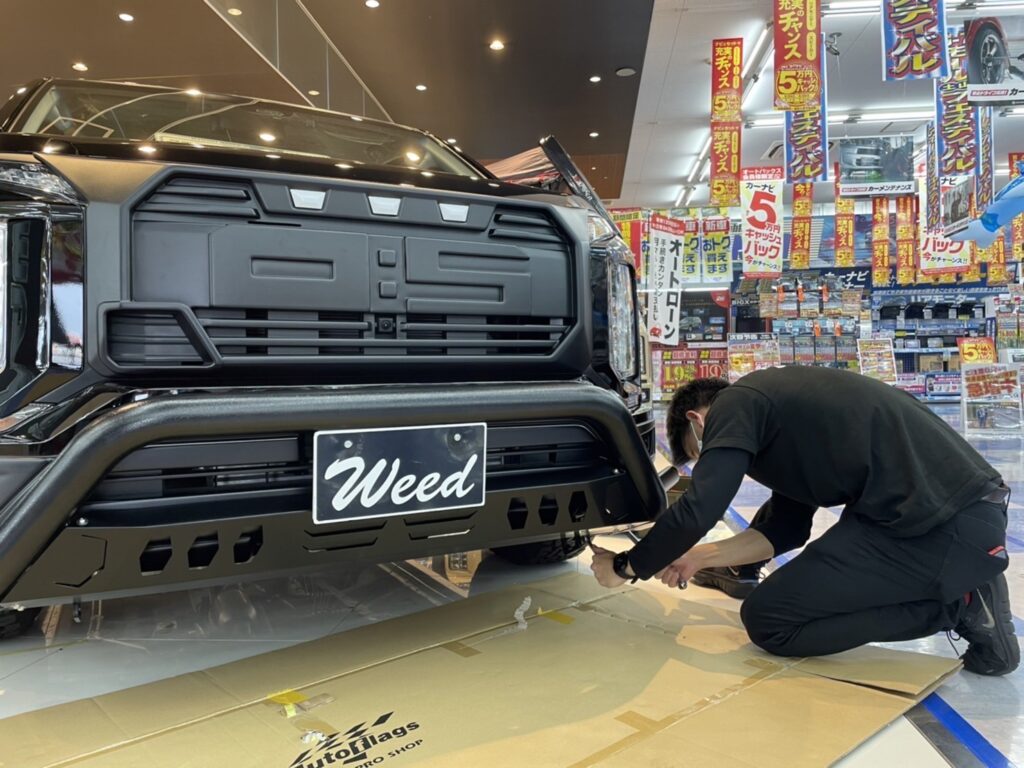 The point is to paint the center panel on matte black before assembling.
Next is the installation of MKW mudflap! This is also a new design
The old design was simple with only silver letters, but the new model has a logo on the red letters and it looks cool.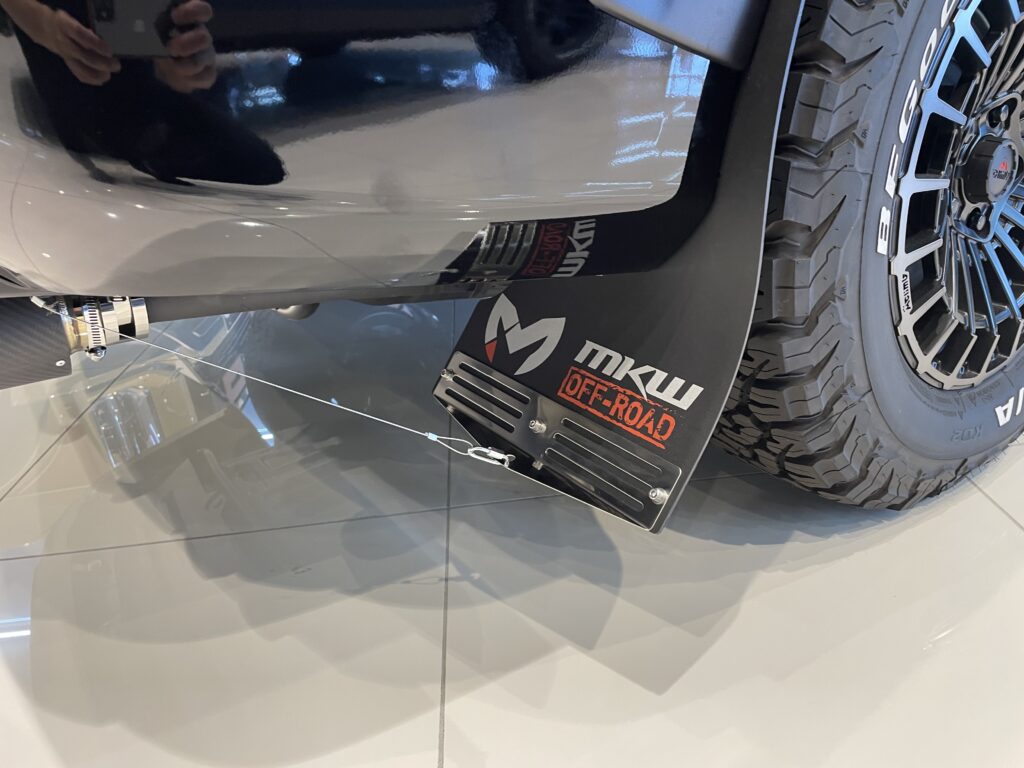 Actually, it was a little difficult to install. This car is already equipped with an over fender. Mudflap should be installed before the over fender.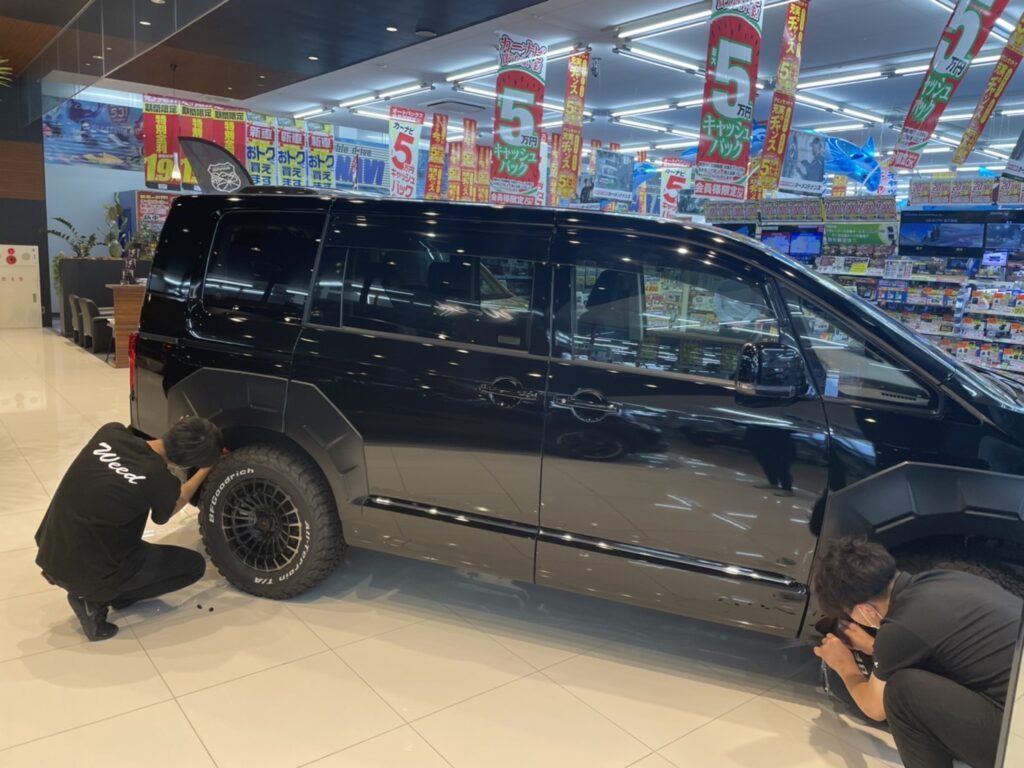 I'm still going to add more. JAOS rear ladder Personally, I think it's difficult to customize the butt of the Delica D5. .. There aren't many items that can be claimed, it's just a muffler. Usually there are good things ~ Ladder is not good You can tell the difference at a glance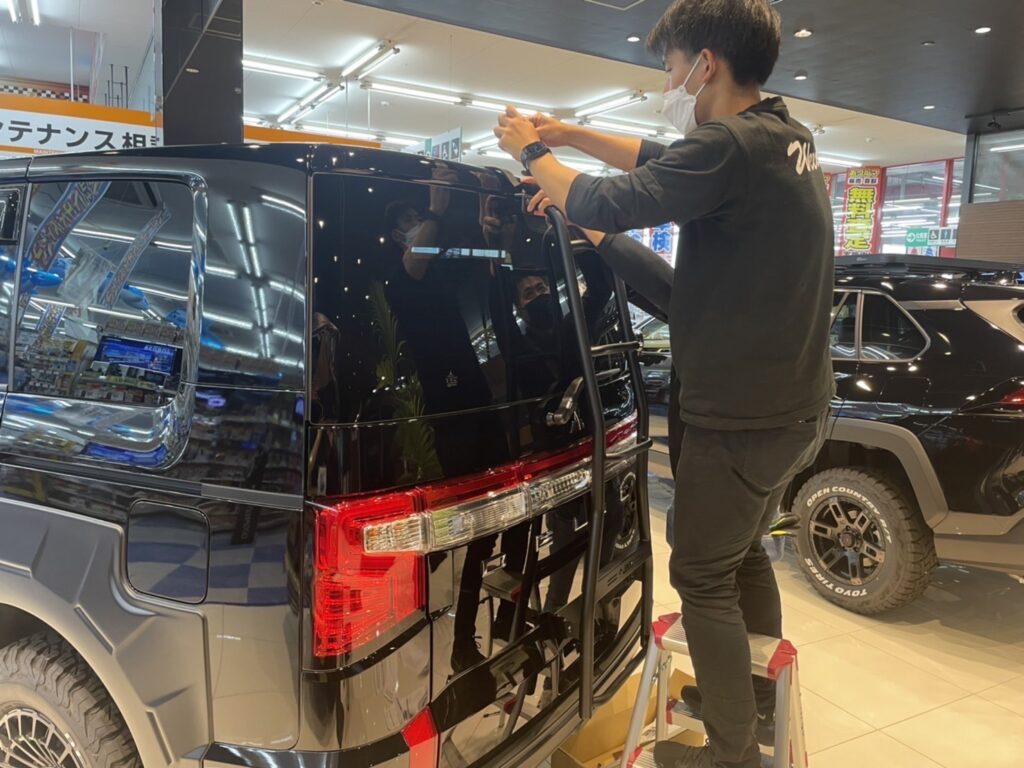 Work will continue carefully, and moreover, Auto Flags roof rack (BUSTERS)
This is also a popular accessory.
This convinces not only the appearance but also the need for a rear ladder.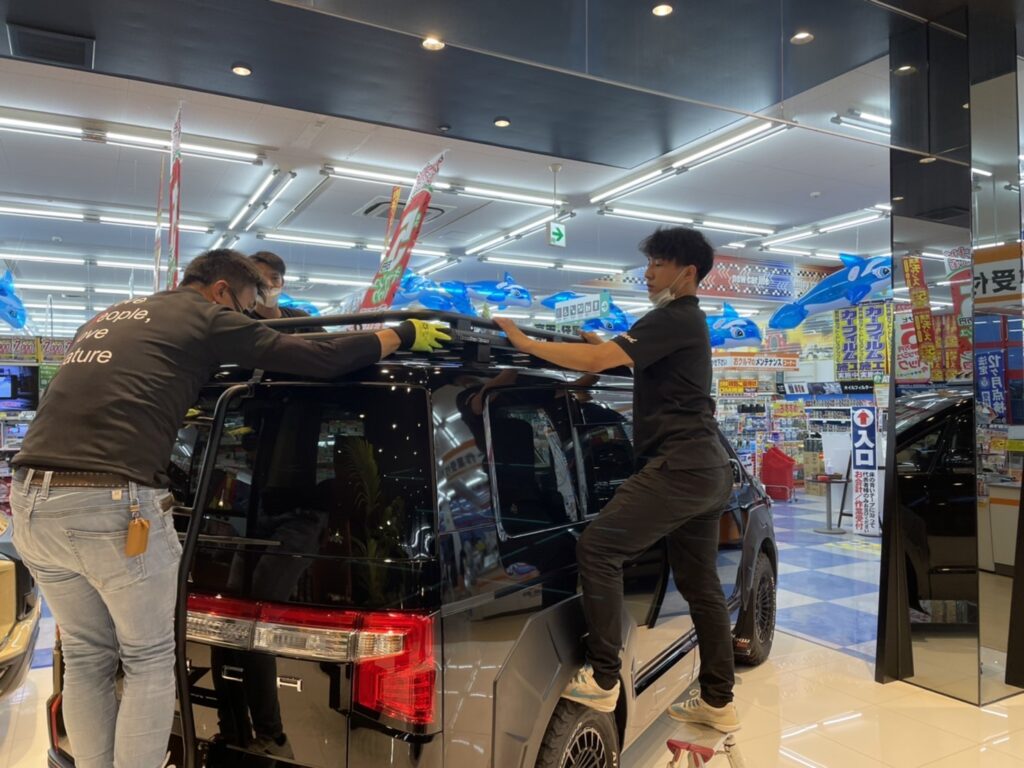 Carefully completed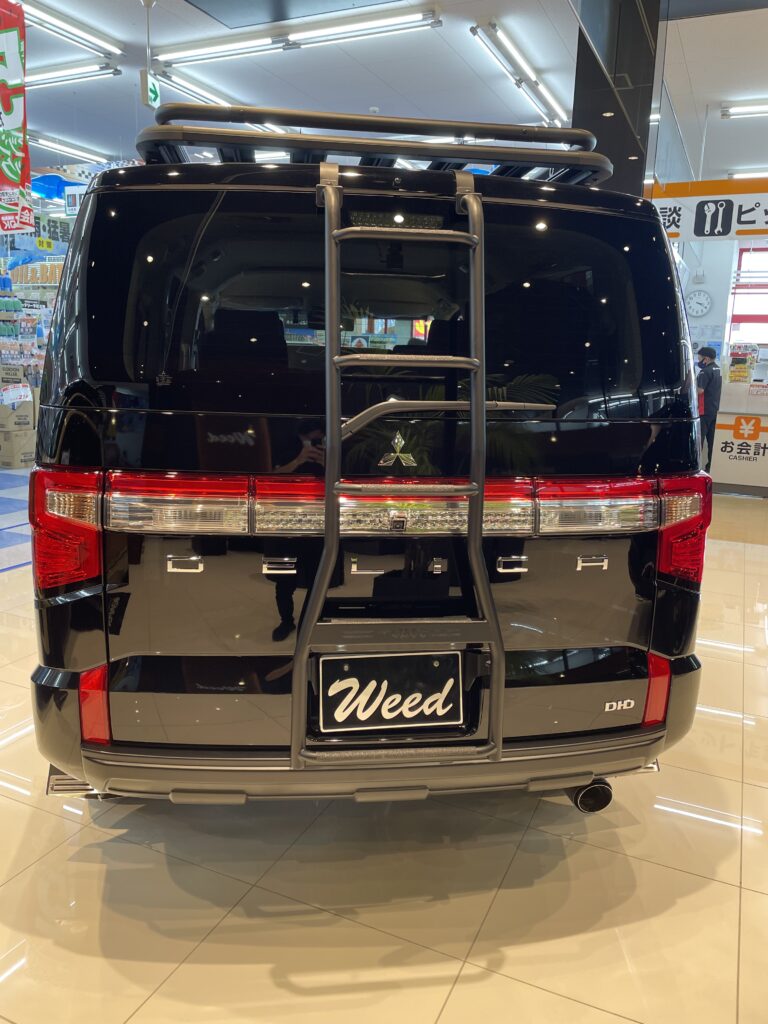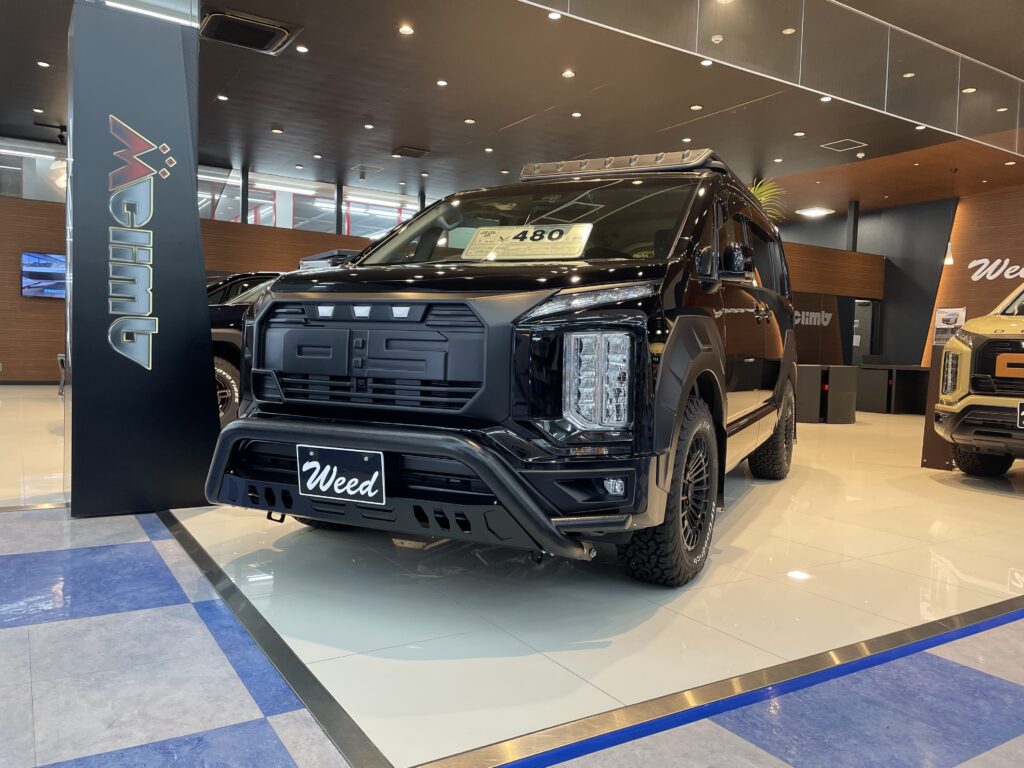 Please see, this profound feeling
We are exhibiting at the Weed Tsuchiyama showroom, so please have a look.