As early as the D5 exhibited at the Auto Salon
Weed Tsuchiyama store
The Delica D5, which was exhibited at the Auto Salon, will be lined up in stores as soon as possible.
Currently, it is temporarily on display at the Weed head office for magazine photo shoots, etc., but it will be exhibited and sold at the Tsuchiyama store this weekend, so please take a look.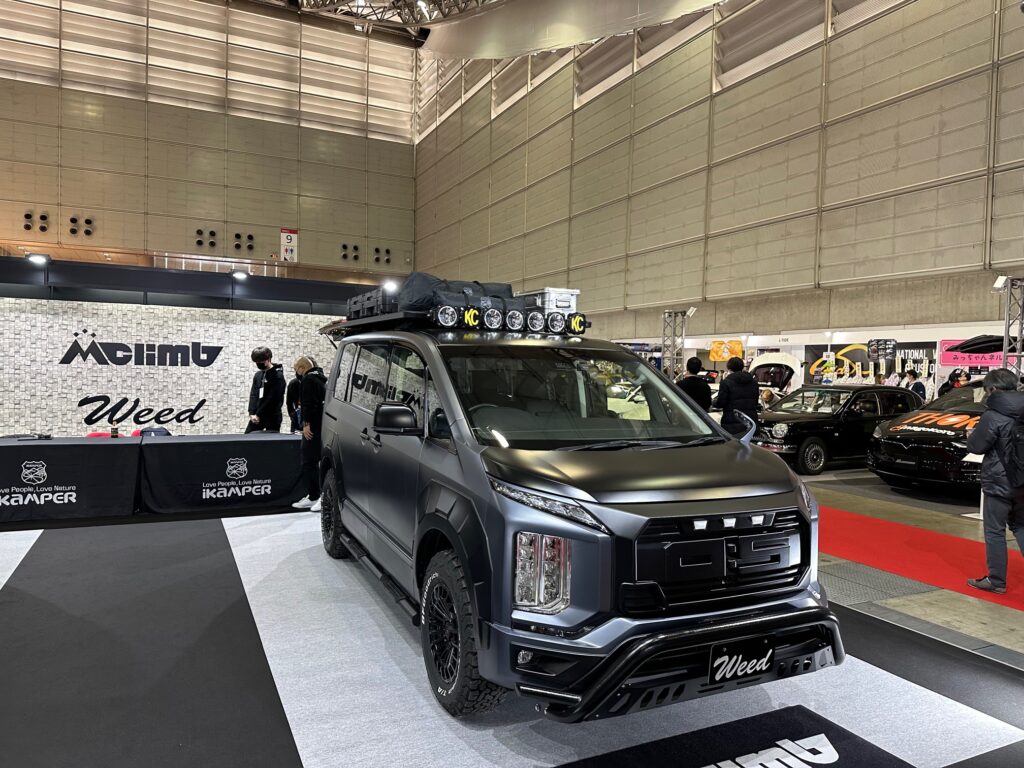 The demo car here is based on the Overlander concept.At first glance, it looks like graphite gray metallic, but it's actually a matte gray and black two-tone! In addition, the pearl white body has a rubber dip coating. This rubber dip coating is a special rubber material that can be peeled off, so it can be peeled off in the future. "In other words, you can enjoy different colors on the same vehicle."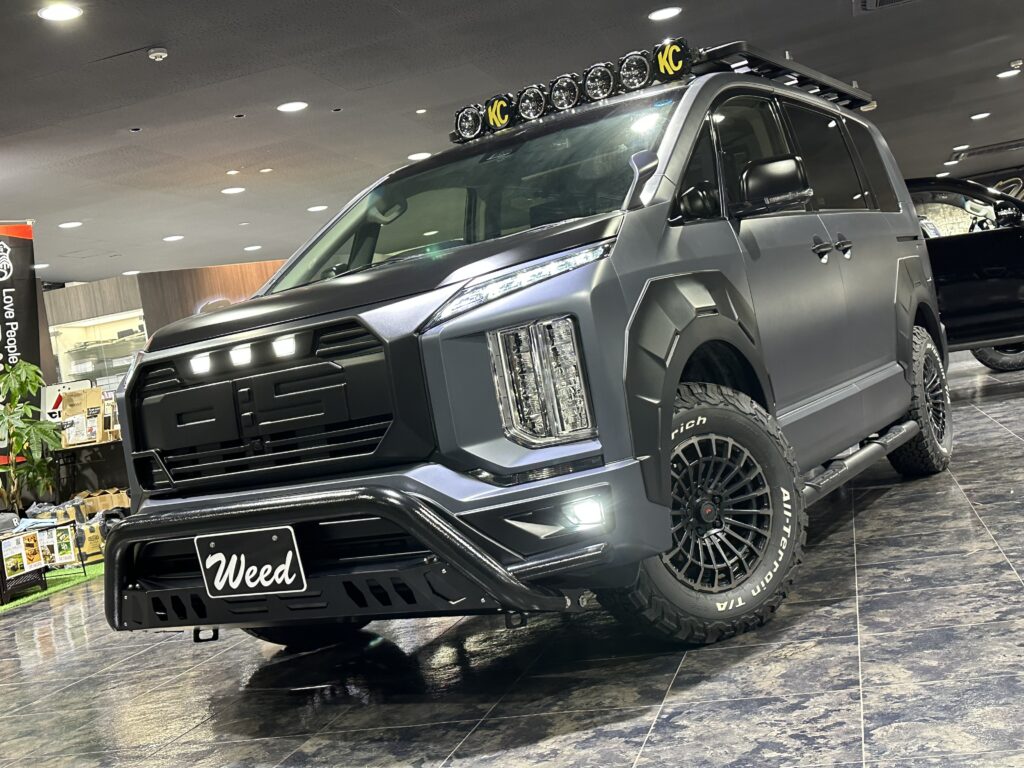 Of course, Warlock body parts and special aluminum wheels (Nomad) are already installed, but there are plenty of popular parts such as Rhinorak, KC work lamps, hitch members, etc. Furthermore, it is equipped with MCLIMB slide luggage that was released at the end of last year. I'm here.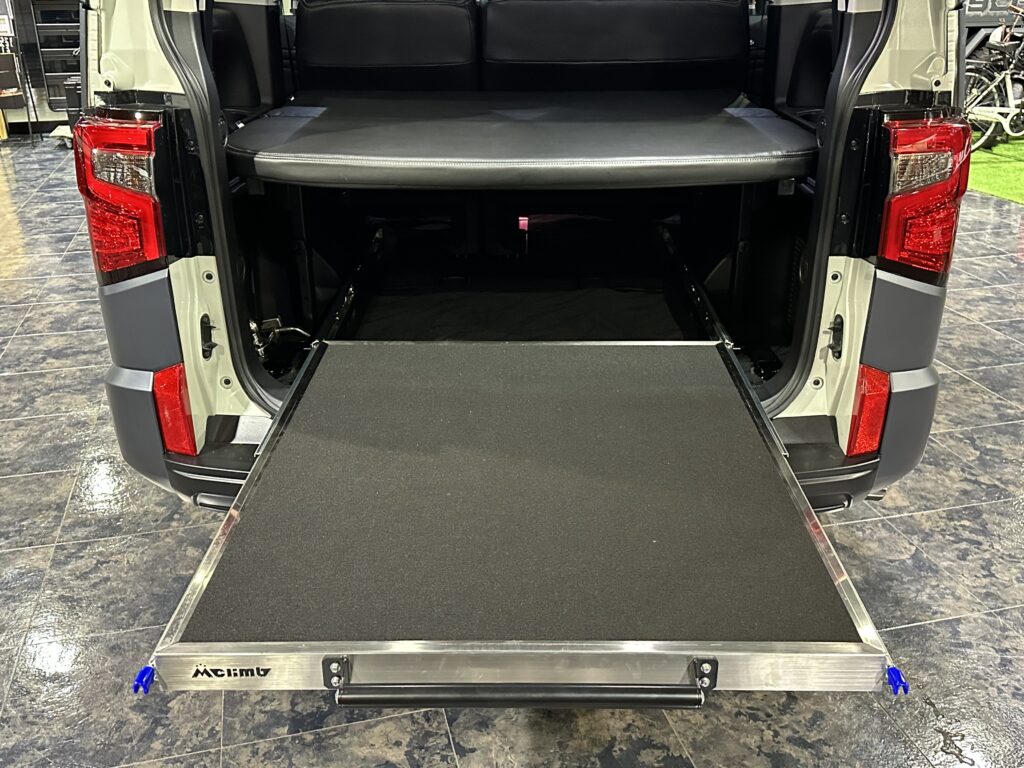 The floor of the slide luggage is 84.5cm wide x 97cm long and the height from the floor to the bottom of the bed is 33cm. With a load capacity of 100mm, this product is intended for effective use of the cargo space, but it can also be used as a bed kit by adjusting the height of the bed to match the height of the second seat.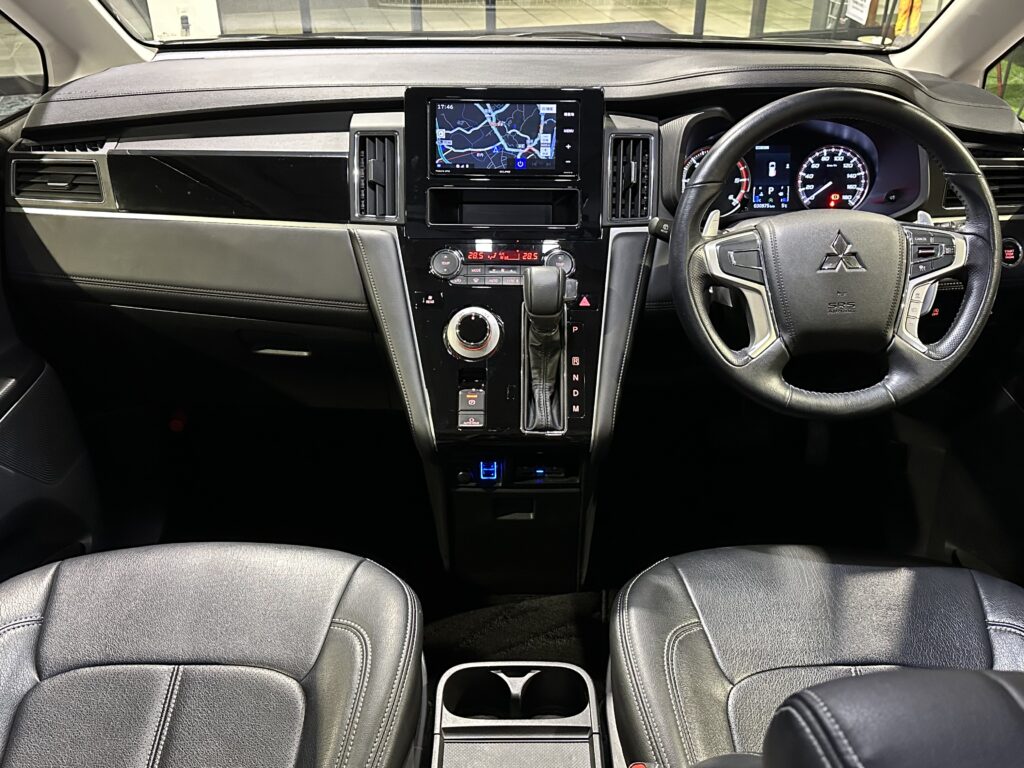 The interior also has an accent panel in piano black!  In addition, by installing the MCLIMB seat cover, it has a spartan atmosphere.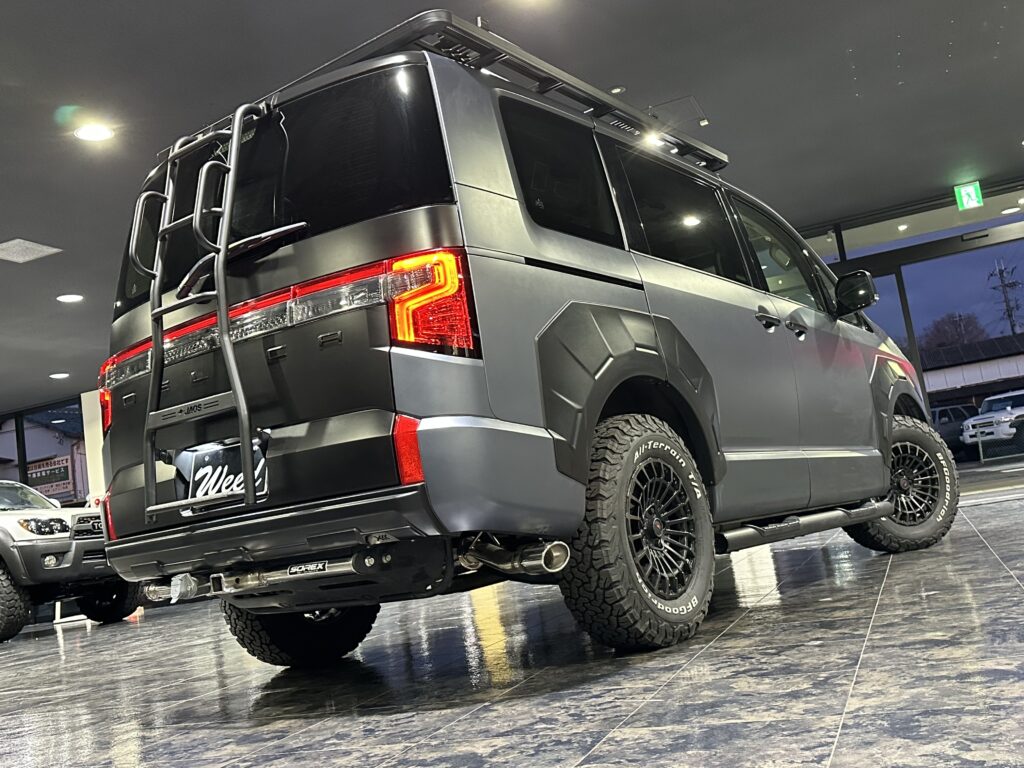 A full-fledged cross-country 1-box car that combines coolness and practicality and has excellent running performance.
The one and only existence! Delica D5
Please feel free to contact us for more information on these vehicles.