Picture from Our Customer
We just got this picture from a customer in Tokyo who bought 2 Skycamps! After seeing the pictures, we have to say it is a very nice set up. 🙂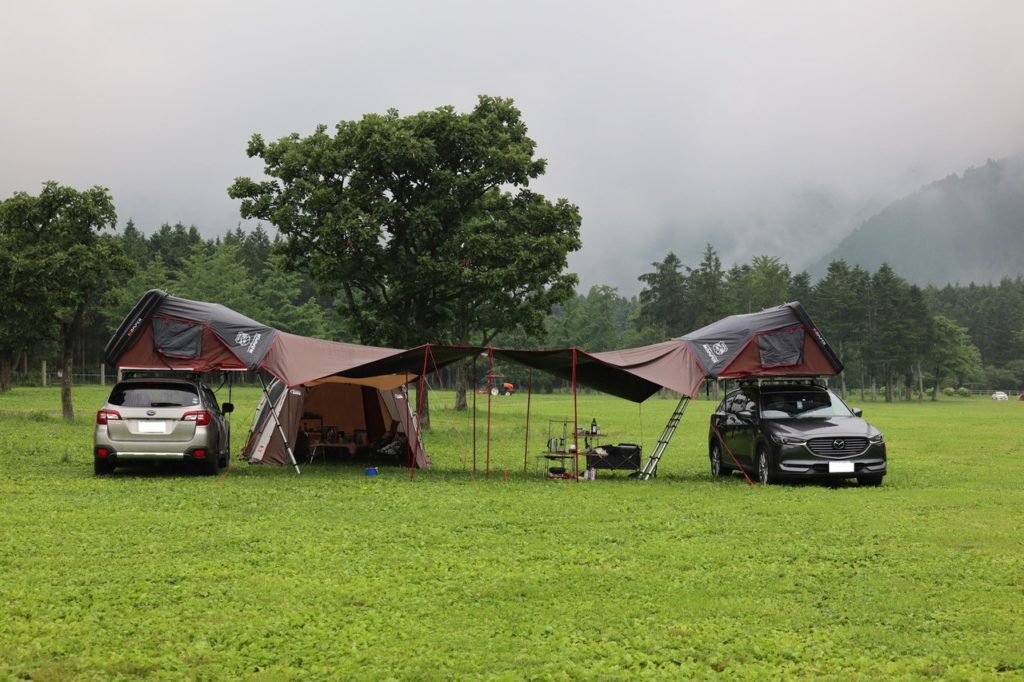 Thank you so much for sending us this picture! We also received another order for the annex room. We thank yo u for your new order, and will send it to you once we have them in stock again.
The annex room can increase your camping living space once set up. Useful for any outing! To go with that, we have our iKamper Japan Campaign:
X-Cover & Annex Room: Limited 10 Sets
When you buy both the X-Cover and the annex room as a set, we will include the necessary roof carrier base and bar as a present!
This campaign is only limited to the first 10 sets, so give us a call or visit us before it runs out!
*Campaign applies at Mclimb/Weed Head Office, Tsuchiyama Branch, and Miki Suzuki.