October Campaign!!
The campaign for this month is for buying new cars… No loan interest rate for the following cars!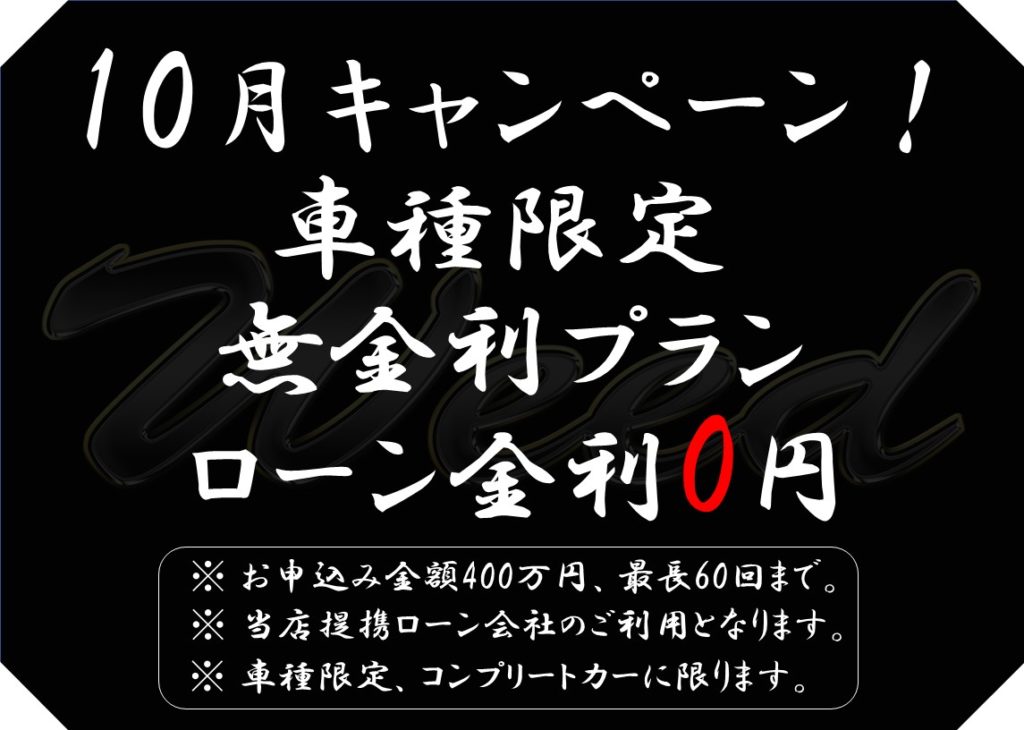 Land Cruiser Prado:
– Mclimb Complete Model
– WALD Complete Model
Delica D5:
– WARLOCK Complete Model
– BK Style Complete Model
We want you to enjoy your car without worrying about the interest rate in your payment plan, so we will take care of the interest rates for you!
Contact our staff for more information.