February Campaign
The February Campaigns have begin! They will last until the end of February, so grab them when you can.
At Tsuchiyama Branch, we have the Delica and Prado promotion:
Sign a contract with us this month and get these all-in-one promotion option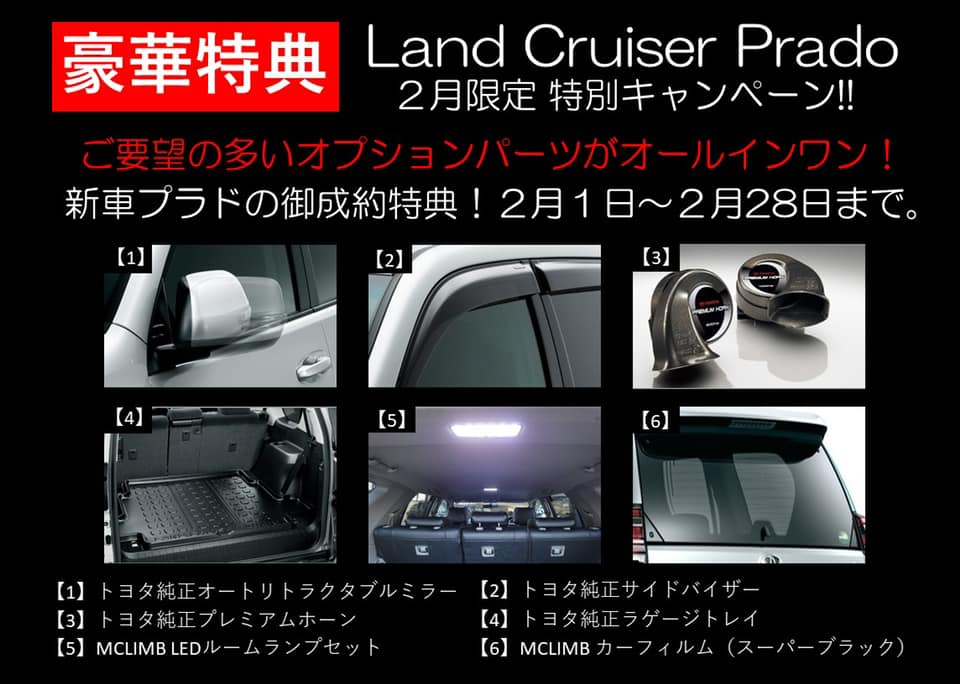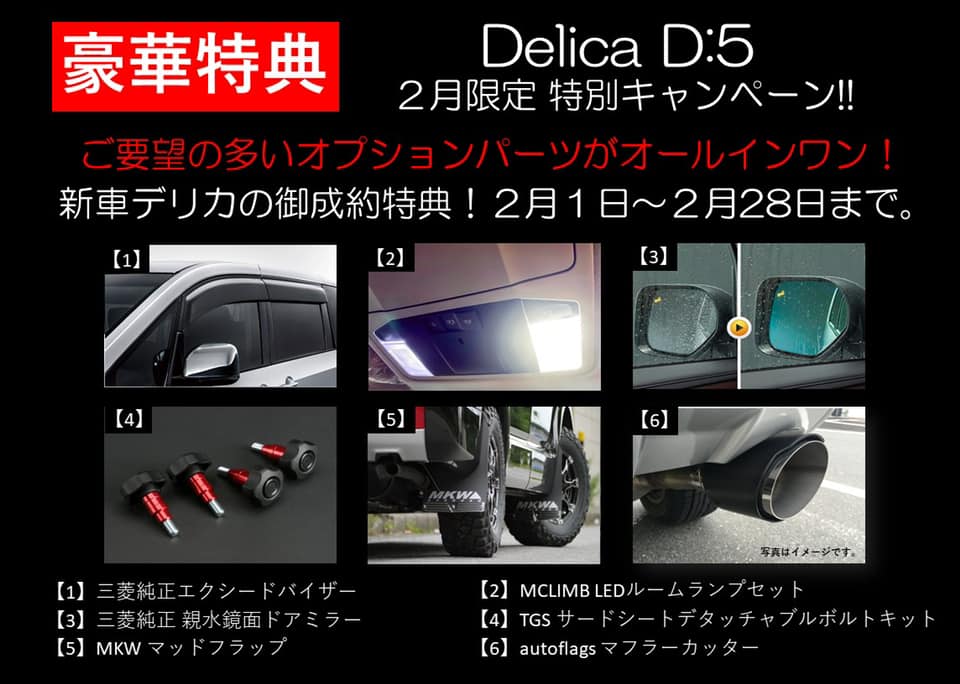 At our Main Branch, we have the Valentine Campaign:
The male customers who visit us will be given a present!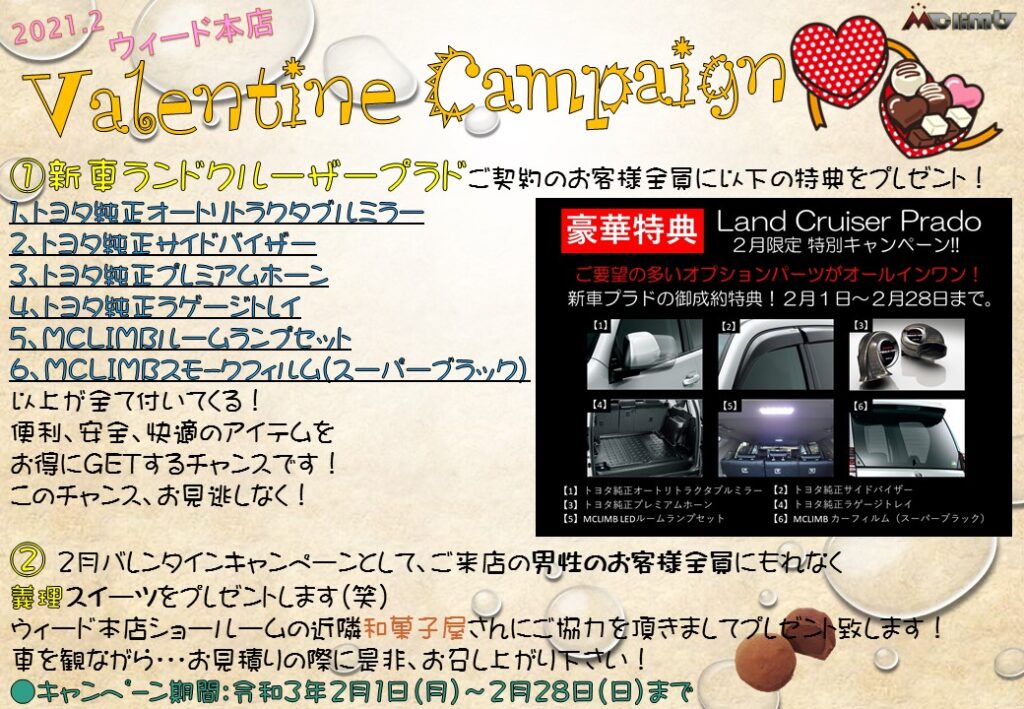 What's more, our BK Style + is coming soon for the Prado!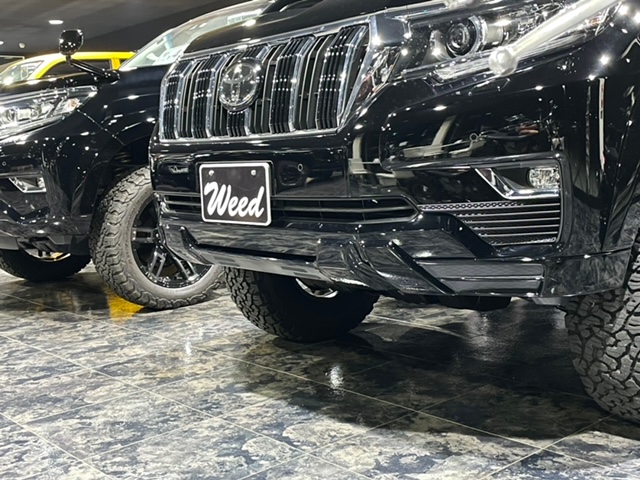 Mclimb Prado body kit (4 parts)
Black Clear color
Kanone BK Matte Clear (limited edition color)
For 2.7L TX (5-seater)
Vehicle Price: 4,30,000 JPY (incl. tax)
*7-seater and other grade options available!
**Navigation, interior parts and others are options.